Alvin D. Loving, Ph.D., The University of Michigan's First African-American Professor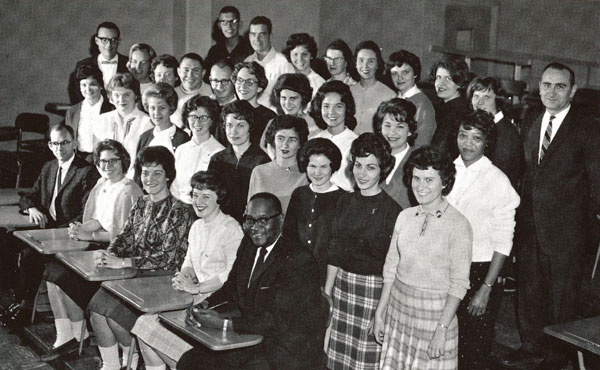 Alvin D. Loving, Ph.D. was one of the 16 founding faculty members, and the only African American, for what was to become the University of Michigan-Flint. Professor Loving is remembered as the first African American full professor within the University of Michigan system.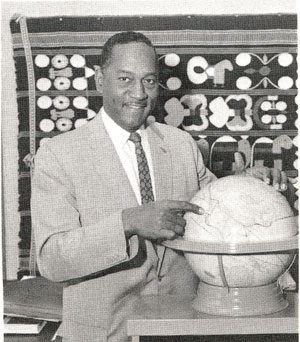 "I was the first black high school teacher in the Detroit school system. I mean, all these firsts. I was in India when I was hired when we were opening UM-Flint," Loving told an interviewer in 1988.
He was hired by UM-Flint's first dean, David French, over the phone. They had never met face to face. Loving joined the faculty as an associate professor of education with tenure.
"I don't think anybody said, "You know, he is a Negro." I don't think so. They may have, but I don't know it. So when I got the invitation to join the faculty, I immediately responded in favor of it," recalled Loving.
He was in charge of teacher training for more than 400 students, most of them were older men and women who wanted to be teachers. "So I had most of the students at the university, which was a good experience for them and for me. They were wonderful. They had no questions about me, because I was there to give them what they needed. So the experience at UM-Flint has been a good one all the way through," Loving recalled.
There is one incident that stood out in Loving's recollection of his time at UM-Flint. It had to do with students at the then Dye High School (now Dye Elementary, Carmen-Ainsworth District). When his students where in area classrooms as student teachers, Loving would visit the school and sit in the back of the classroom to observe.
"The kids would all turn around, and look, you know. It was just being there, and then for the teacher to say, 'I want you to meet Dr. Loving, my teacher at the University of Michigan.' So all of a sudden, it made a big difference," noted Loving.
On occasion, he would be asked by his students to speak to the high school students. Over time, they got to know him. In fact, the students at Dye High School wanted him to speak at their graduation ceremony. However, after the invitation went out, it was later retracted by the administration when some irate parents discovered his race. The students fought the decision and won, enabling Professor Loving to deliver an unforgettable commencement address.
From 1960-66, Loving was granted leave to travel to Nigeria, where he helped open the University of Nigeria.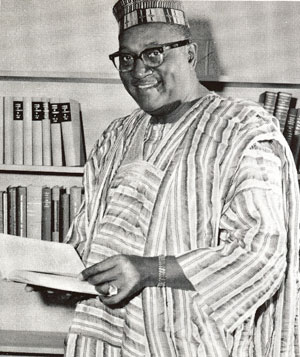 In 1969, he was appointed to the School of Education executive committee in Ann Arbor, and a year later, named assistant dean of the School of Education in Ann Arbor and full professor. That same year, he returned to the Flint campus to deliver the commencement address. He retired in 1974.
In honor of his memory, a student lounge located on the second floor of UM-Flint's University Center was named after him. The Alvin Loving Sr. Cultural Lounge, according to the plaque on the wall, was designed to provide a multicultural environment for all students.
Contact University Communications & Marketing with comments, questions, or story ideas.