UM-Flint Assistant Professor Named State Scholar for Smithsonian's "The Way We Worked" Exhibit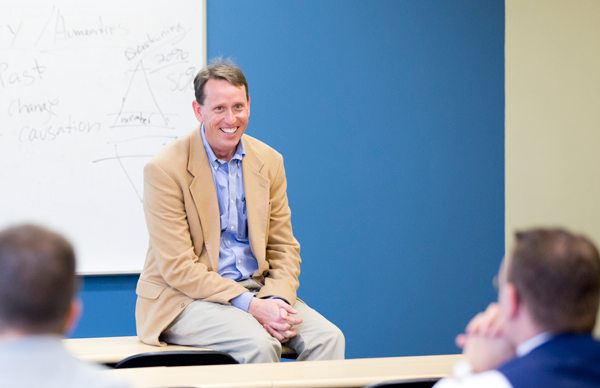 UM-Flint's Wyatt Professor of U.S. History Thomas Henthorn, Ph.D., has been selected as the Michigan Humanities Council state scholar for The Way We Worked, a traveling Smithsonian Institution exhibit focusing on American work culture.
As the state scholar for 2014, Henthorn will serve as a programming consultant and present a lecture at the opening of the exhibit for six museums across Michigan.
The Way We Worked traveling exhibit is made possible through the Smithsonian Institute's Museum on Main Street program, which serves museums, libraries and historical societies in rural areas. The Way We Worked brings to light the who, what, where, why, and how of America at work. It explores the places Americans work, from farms to factories and mines to restaurants, as well as in homes. The exhibition illustrates how work opportunities led millions to America's shores, creating a workforce as diverse as the nation itself.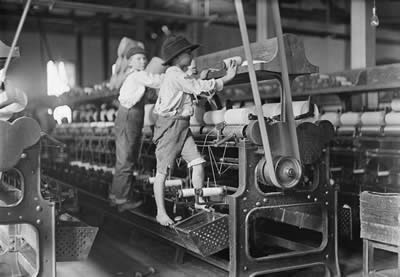 As state scholar, Henthorn assists with program workshops to support training for site coordinators, and will work with museum staff to explore ways venues can supplement the exhibit in ways that highlight local heritage and inspire community pride. Each venue will host the exhibit for six weeks.
"This is a great opportunity for the Department of History at the University of Michigan-Flint to expand their civic engagement efforts statewide," said Henthorn. In the Flint area, the Department of History partners with a number of local organizations for internships, public programs such as the Lumber City Base Ball Club, and historic preservation projects. "In the past year we have begun to expand our reach. Dr. John Ellis coordinated a Celtic Halloween Festival in Hartland, Michigan, and we will be expanding our internship program to sites outside of Genesee County."
The Way We Worked traveling exhibit will debut on October 4 at Artworks in Big Rapids, Michigan, and then travel to five additional sites until July 2015.
Contact University Communications & Marketing with comments, questions, or story ideas.