UM-Flint Home to State of Michigan's First Ph.D. Program in Physical Therapy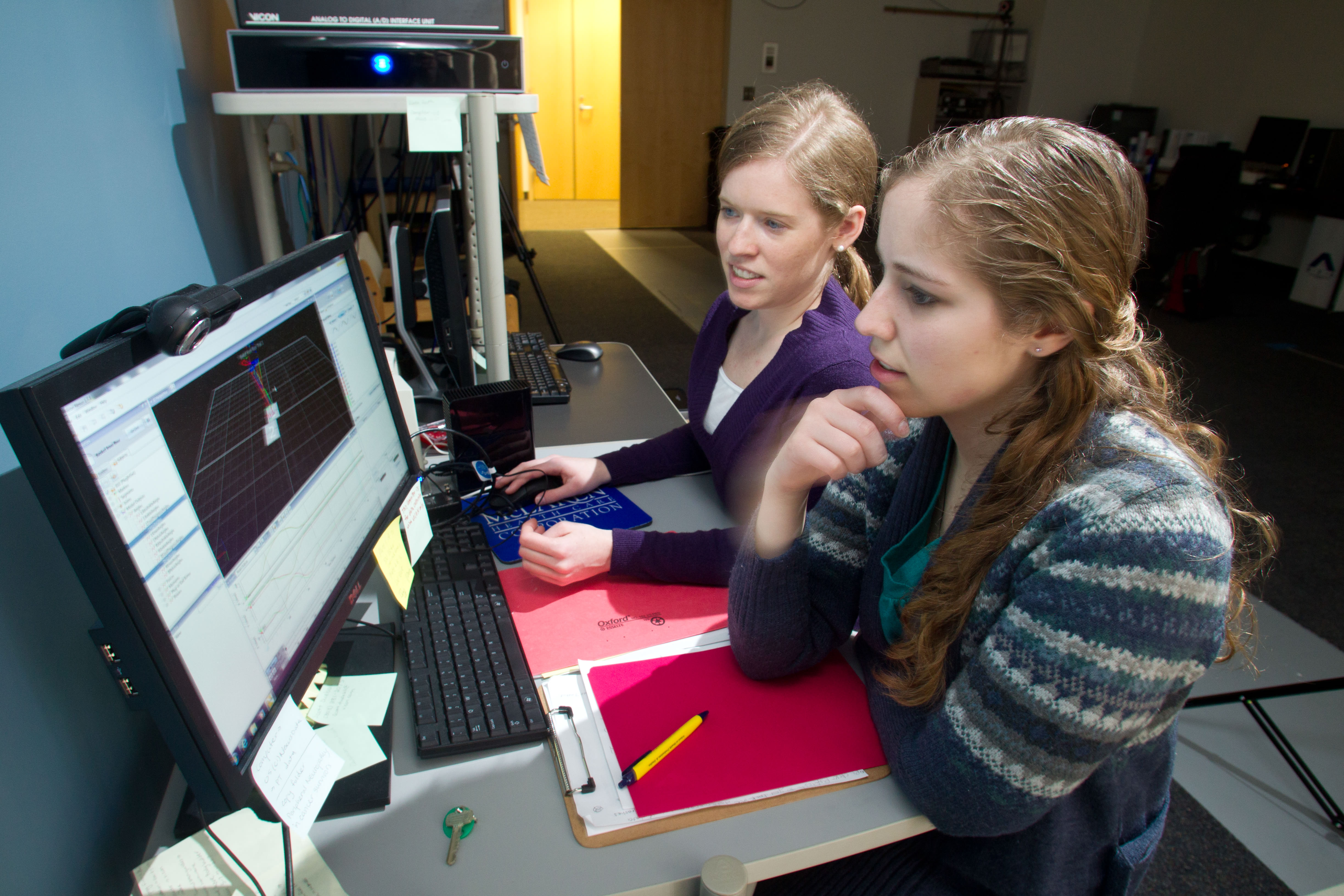 In 1990, the University of Michigan-Flint became the first university in Michigan to establish a Masters of Physical Therapy degree program. In 2002, UM-Flint became the first to establish a Doctor of Physical Therapy degree. Continuing this tradition of leadership in physical therapist education, UM-Flint's Physical Therapy department is establishing the state's first Ph.D. in Physical Therapy.
The dual DPT/Ph.D. is designed for individuals who aspire to careers in academic teaching, research, and advanced clinical practice in physical therapy.
'The Physical Therapy department designed the Ph.D. program to address the significant faculty shortage in the field nationwide," noted Professor and Interim Director of Physical Therapy Donna Fry. "This not only is the first Ph.D. in Physical Therapy in the state of Michigan, but is also the very first Ph.D. program on the University of Michigan-Flint campus."
There is a growing need for physical therapy faculty who are prepared to conduct research and serve as mentors, as well as be future leaders of academic programs. Graduates of this program will not only have the credentials, but also the skills necessary for successful careers in academia.
This program will prepare graduates to take and pass the ABPTS Specialist Certification examination in their chosen area of Specialization/Advanced Practice in Orthopedics, Neurology, Pediatrics, or Geriatrics.
"Offering a Ph.D. on the UM-Flint campus will provide expanded opportunities to contribute to the research base for the university," said Fry. "Our desire is to conduct research that is meaningful to both the field of physical therapy and to the local community."
Applications are now being accepted for fall 2014 enrollment. Additional information available at the Physical Therapy Ph.D. program website.
Contact University Communications & Marketing with comments, questions, or story ideas.