UM-Flint's Student Development Center (SDC) is Now (CAPS): Counseling, Accessibility, and Psychological Services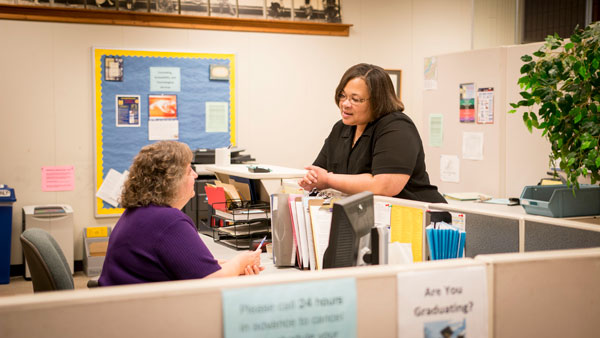 This past year, the Student Development Center (SDC) completed a major restructuring. Changes to the center are based on recommendations from a comprehensive site review conducted by Dr. Edward Hattauer of St. John's University in winter 2012.
The SDC was transformed into CAPS, an integrated, clinical setting with a sole focus on the mental health and disability needs of students. A new administrative assistant with a background in mental health was hired, and a national search was conducted for a counseling center social worker.  The staffing enhancements were designed to facilitate a full merger of CAPS policies and procedures, clinical documentation, and reporting functions utilizing Titanium Schedule™, a software program for counseling centers.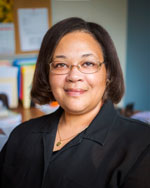 "Our mission is much more refined and purposeful than ever before, and we have the staff to fulfill that mission from administrative support to full time staff," said Tamara McKay, Ph.D., CAPS interim director. "The students in our campus community will benefit from having resources and expertise focused solely on their health and well-being, and the impact that those areas have on their academic success. The fact that staff members are cross trained, mental health professionals provides our clients with a comprehensive, holistic approach to addressing their health related needs."
Accessibility Services completed a process-mapping evaluation in the fall of 2012 facilitated by Administrative Information Management Services (AIMS) that sought to identify and address issues in this functional area. Students subsequently benefited from changes to Testing Center procedures and an updated Student Handbook. Additionally, Read and Write Gold, a text reading and writing software package, was made available across campus.
According to McKay, the issue of confidentiality has also been addressed. "There are no longer student employees (either work study or tutors) in the office that may be encountered later in the classroom."
CAPS collaborated with Facilities Management and the Office of the Vice Chancellor for Student Affairs to plan a full renovation of the current suite.  The renovation calls for a more efficient use of the available square footage with an added space to conduct training and accommodate group-therapy sessions. Construction is scheduled to begin in fall 2013.
Additionally, Tutorial Services of the Academic Enrichment Center moved from SDC in the University Center to the Academic Advising and Career Center in the University Pavilion in preparation for becoming part of a Student Success Center.
Contact University Communications & Marketing with comments, questions, or story ideas.