Former Swartz Creek Superintendent Selected to Head UM-Flint's K-12 Initiatives
The appointment of Jeff Pratt, Ph.D., as the coordinator of K-12 partnerships was recently made by Vahid Lotfi, senior vice provost for academic affairs and dean of Graduate Programs. Pratt holds a BA and a Ph.D. in Education from Michigan State University, and an MA in Education from the University of Montana.
"Jeff brings with him substantial experience in K-16," said Lotfi. "He served as the Swartz Creek Community Schools Superintendent from 2005 to 2011."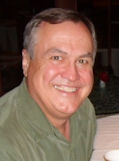 Prior to Swartz Creek, he served as assistant superintendent in Howell Public Schools, principal at Mason Middle School, principal at Linden Middle School, principal at Havre Middle School in Havre, Montana, and principal at Culbertson Junior High, Culbertson, Montana. He has a number of publications and his most recent professional experience includes serving as a lecturer within School of Education and Human Services (SEHS) since 2011, teaching in the Education Specialist program.
"K-12 education in Michigan is being challenged in a variety of ways. Because dwindling resources are coupled with ever-increasing public expectations for performance for public schools, UM-Flint has a unique opportunity to expand its effective partnership presence," said Pratt. "UM-Flint has a proud history of providing measurable and identifiable assistance for area educators and students, and by expanding its influence through some new initiatives, both the university and K-12 education will benefit."
One successful UM-Flint K-12 initiative Pratt will continue to help strengthen is DEEP (Dual Enrollment Educational Partnership), in which high school students jump start their higher education careers through instruction by university faculty and earning free college credits.
His appointment was effective August 26, 2013
Contact University Communications & Marketing with comments, questions, or story ideas.