Advance Screening of Film Based on UM-Flint Alumn's Award-Winning Book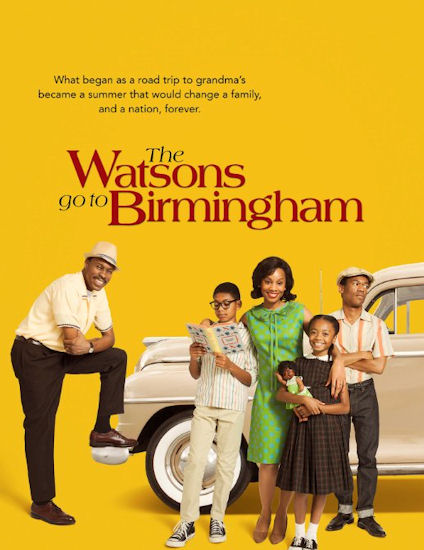 A new movie from Walden Family Theater airing on the Hallmark Channel this month is an adaptation of Flint native Christopher Paul Curtis' award-winning book "The Watsons Go to Birmingham–1963."
Flint Community Schools, in partnership with the University of Michigan-Flint, are presenting a special screening of the film at the UM-Flint campus on September 13.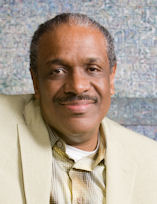 There will be two presentations of the film on September 13. The first is for select students of Flint Community Schools who will attend a showing at 4 p.m. Then at 7:30 p.m., the movie is open to the public on a very limited basis. In order to attend, people must RSVP to the Flint Community Schools by calling 810-760-1211. RSVPs will be taken on a first come, first serve basis. Both film presentations will be in the KIVA in the Harding Mott University Center on the UM-Flint campus.
Produced by Walden Media, ARC Entertainment and Tonik Productions, LLC, in association with Walmart and P&G, "The Watsons Go to Birmingham" will air for the first time on September 20, 2013 on the Hallmark Channel.
"The Watsons Go to Birmingham" is the tale of a summer journey that leaves a family—and a nation—forever transformed. The film stars Tony-winning and Grammy nominated actress Anika Noni Rose and three-time Tony nominee David Alan Grier. Skai Jackson, LaTanya Richardson, Wood Harris, Bryce Jenkins, and Harrison Knight also star. Watsons is faithfully adapted by acclaimed children's book author and screenwriter Tonya Lewis Lee. The film is produced by Ms. Lee and Nikki Silver, and is directed by Tony Award nominee Kenny Leon.
The movie is set in the summer of 1963, the story follows the all-American Watson family—11-year-old Kenny (Jenkins), his 8-year-old sister Joetta (Jackson), 15-year-old aspiring juvenile delinquent brother Byron (Knight), and parents Wilona (Rose) and Daniel (Harris)–on a road trip from their hometown of Flint, Michigan to Birmingham, Alabama.
Kenny serves as the narrator of his family's journey, an endeavor they've embarked upon in direct response to Byron's recent bad boy antics. Fed up with their elder son's misbehaving ways, Wilona and Daniel Watson have decided what he needs is a dose of his Grandma Sands' (Richardson) no-nonsense approach down in Birmingham.
And so the Watsons load up their 1948 Plymouth Brown Bomber, handily equipped with a TrueTone AB-700 Ultra-Glide record player for playing 45s on the road to Birmingham. The family shares plenty of laughs along the way, but once they arrive, a quick tour of the town from Grandma Sands and her friend Mr. Robert (Grier) is all it takes to reveal that life is very different here than in Flint. During that historic summer, the Watsons find themselves caught up in something far bigger than Byron's antics. Something that will change their lives forever.
To view the movie trailer, please see: http://www.walden.com/walden-family-theater/
Contact University Communications & Marketing with comments, questions, or story ideas.