Big Changes Coming to University of Michigan-Flint Dining Services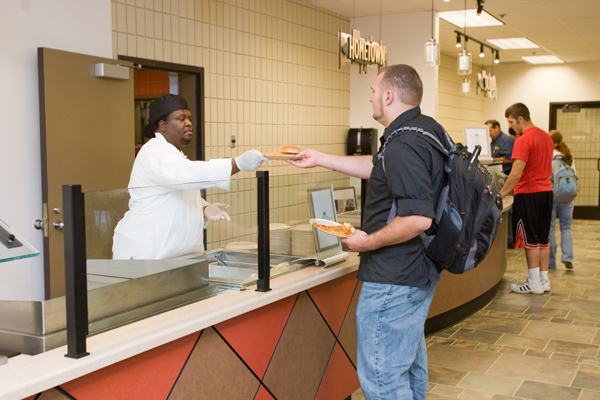 The start of the new school year is bringing some major changes to the University Dining Services. A "Simply to Go" station to service the increasing number of students at Northbank Center and a renovation of the dining area in the University Center are just a few of the many changes that University Dining Service will be undertaking.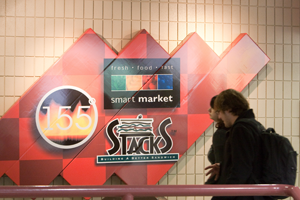 Over the next few years, Sodexo will be:
– Investing in both the University Center's dining area and Northbank Center's "Simply to Go" station.
– Hiring a full-time chef to oversee the kitchen, and provide a greater variety of menu options for our students.
– Providing, for the first time, meal plan scholarships annually to students selected jointly by Sodexo and the University.
Other exciting product and service changes on the horizon include:
– Providing seasonal and MHealthy catering menus to enhance the regular catering menu.
– Providing a menu that has multiple pricing tiers to assist in accommodating not only the high-end catering events, but also a menu to assist the student organizations operating within a tight budget.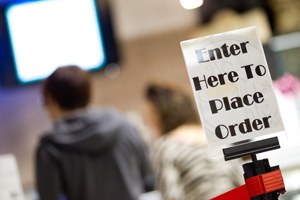 In addition, there will be changes to the Riverview Dining Room menu. This will include incorporating Sodexo's "Mindful" menu program into their regular operations. The "Mindful" program strives to offer healthy menu options incorporated into daily menus. An expanded offering of food from around the world will be added to the new "Magellan's" area. Ethnic and regional foods, as well as more options for vegan and vegetarian customers, will be added. The Riverview Dining Room will get a major facelift with the addition of new booth seating to promote a community experience during meal times.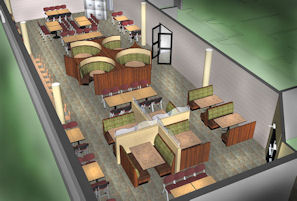 Sodexo has committed to pilot a "Simply to Go" (quick and simple sandwiches fruit and veggies) and Starbucks area in the Northbank Center (NBC). This offering will provide a new service to the expanding number of students, faculty and staff, as well as other tenants located in NBC. Sodexo, Event & Building Services and the International Center are working together to provide international options for the English Language Program students located in the NBC.
The University Center "Grill" will soon see some changes including:
– Renovations that will provide a better flow for customers and a kiosk for quicker service.
– A "Buns on the Run" option that will provide burgers and chicken sandwiches ready to go for customers who are looking for something to grab quickly.
Clint's Café will also see a face lift with the change over to the "Erbert & Gerbert's Sandwich Shop." Erbert & Gerbert's is a franchise sandwich shop with more than 50 locations.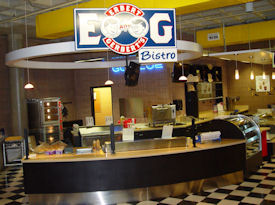 Several other enhancements are also underway:
– Sodexo and UM-Flint have collaborated to create a First Street Residence Hall Meal Plan that will provide students multiple choices of meal plans and more choice within each plan.
– Sodexo will create an internship for a student to assist with marketing and assessment.
– Sodexo's General Manager will meet with student representatives through a new Student Food Committee to obtain feedback and identify areas for enhancing the dining experience.
Contact University Communications & Marketing with comments, questions, or story ideas.