New UM-Flint Command Center to Help Area Police Agencies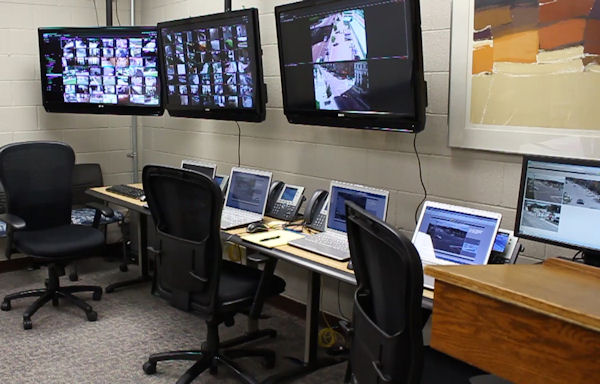 The University of Michigan-Flint Department of Public Safety has a new Incident Command Center that will give area police agencies views from 100 to 200 cameras around the campus, downtown, and other areas.
Besides the university's cameras, cameras from the Federal Bureau of Alcohol, Tobacco, Firearms and Explosives (ATF) and other partners are also being monitored there.
The center was finished just in time to be used by area police departments to monitor the large Back to the Bricks crowds. For that event, Lt. Collin Birnie of the Flint Police Department will be the commander of the center, and will be responsible for deploying officers wherever they might be needed.
In addition to the cameras, sophisticated radio communications have also been installed and will be operated by dispatchers from Flint and Genesee County. The new center is likely to be used by area police agencies for most major events held in the downtown.
Because the Mott Foundation provided funding for overtime to area police departments, the UM-Flint Department of Public Safety was able to provide the funding for the center.
Contact University Communications & Marketing with comments, questions, or story ideas.