UM-Flint to Host Author of "Teardown: Memoir of a Vanishing City"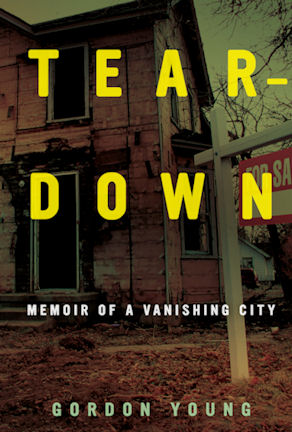 Flint native and San Francisco journalist Gordon Young will kick off the Fall Cloth Bag series of the Thompson Center for Learning and Teaching on Tuesday, Sept. 10 from 11:30 a.m. to 1:30 p.m. in the Happenings Room, University Center.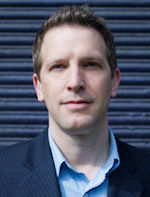 Young is the author of the 2013 book Teardown: Memoir of a Vanishing City, built around his quixotic search for reconnection to his roots growing up in north Flint's Civic Park. He spent three years researching the book, looking for a house to buy after seeing properties bundled by the dozen on eBay.
The theme of the event is "Tear Down or Build Up: Flint as Memory, Loss, and Possibility." Jan Worth-Nelson, director of the TCLT, will facilitate the discussion also featuring four UM-Flint faculty offering their perspectives on the themes and contentions of Young's book.
The panelists will be:
– Victoria Morckel, assistant professor of earth and resource science
– Thomas Henthorn, assistant professor of history
– Adam Lutzker, associate professor of economics and
– David Lossing, director of governmental relations and mayor of Linden
Copies of Young's book will be available for purchase and signing.
A free buffet lunch is open to the public, but reservations are required by registering online at: http://www.umflint.edu/tclt/registrations/flint.htm or by phoning Sandra Alberto at 810-237-6508 for additional information.
Later in the day Young will meet with English Department faculty and students for a coffee hour Q&A about his writing process and his publishing journey.  The English Department is co-sponsoring Young's UM-Flint visit.
Teardown, published by the University of California Press, has elicited much national comment and praise. Michael Moore, for example, called it "a brilliant chronicle of the Mad Maxization of a once great American city." Publishers' Weekly wrote, "Young shines a spotlight on a broken city and the efforts of those desperate to save it, but this is also the story of a man confronting a crisis of identity and finding hope where there seemed to be none."
Contact University Communications & Marketing with comments, questions, or story ideas.