Renovation and Construction Projects Underway Across UM-Flint Campus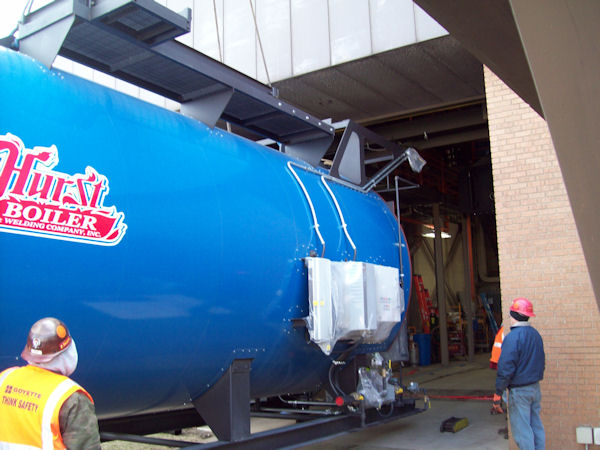 The summer may be a quiet time for academics, but it's the perfect time to take on or finish major campus projects. This year, Facilities & Operations is overseeing nearly a dozen major projects with a combined price tag of $4.6 million. Included in that amount is the just completed installation of four new elevators at Northbank Center (NBC) at a cost of $2 million. The project was a full modernization of the elevators and included all new machinery, cables, and cabs.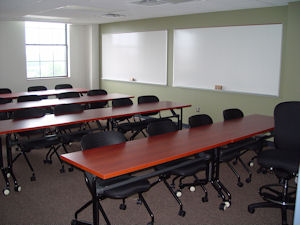 Another major project at NBC currently under construction is the 8th Floor renovation for the English Language Program (ELP). To support the growth of Flint's international student population, seven new 20-seat classrooms are being created, along with office space for instructors and support staff.
The English Language Program, currently housed in William S. White Building, is a division of the UM-Flint International Center. Creation of these facilities and relocation of the ELP to its new home will allow for further programmatic growth and more efficient use of the existing campus classrooms, which typically seat a maximum of 40 students.
Another recently completed project at Northbank Center was an energy efficient lighting retrofit (replacing the existing fluorescent tube lights with higher efficiency lamps). It is anticipated this will bring an annual savings of approximately $30,000.
At the William S. White Building (WSW), two department offices, Physical Therapy and Nursing, will undergo extensive renovations. The relocation, last year, of the School of Management to Riverfront Center made office space available for the two School of Health Professions and Studies (SHPS) departments to support their program growth and to consolidate faculty offices.
Also at the William S. White Building, the enrollment growth in the Nursing Department created a need for two new 45-seat classrooms that can be used for both lecture and computer-based instruction. The renovated rooms will feature several tiered floor levels and special tables configured to house student computer equipment that will be enclosed and concealed when not in use.
At the First Street Residence Hall, front desk renovations are underway. The lobby reception and mail delivery areas will be reconfigured to provide better visibility and security for employees at the desk. The wall of mail slots will be replaced with a more compact mail delivery method. This will create additional floor space for expansion of the lounge area for students' use.
At the Recreation Center, the woman's locker room will receive new solid surface benches (replacing the original carpeted benches), new ceramic tile flooring, and new areas for grooming.
The heating and air conditioning units serving the Art Annex are being upgraded to more energy efficient equipment.
The Central Energy Plant (CEP) fire alarm system is being replaced. This includes a new state of the art system that will adapt to the new CEP boilers and equipment.
Finally, Phase 1 of the boiler project is being completed. This consists of the first of two boilers being placed in full operation. The full boiler project (slated for completion by fall 2013) will increase efficiency by 20%, which equates to an approximated annual utility savings of $230,000.
Contact University Communications & Marketing with comments, questions, or story ideas.