UM-Flint Hosts Free Stage Presentation of "Marx in Soho"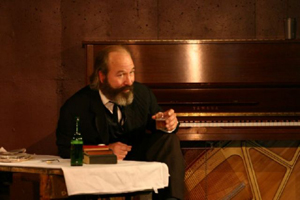 The University of Michigan-Flint presents a unique look into the life and ideas of Karl Marx with the presentation of Howard Zinn's Marx in Soho.
A performance by Robert Weick will be presented Wednesday, March 20, 7 p.m. in the UM-Flint Theatre.
Marx is one of the most revered, loathed, and misunderstood figures of the modern era. Yet few thinkers or activists of the last two centuries have been more influential. The fields of political science, economics, history, philosophy, and sociology have all drawn from his works. His ideas have been the bases for social movements struggling against oppression, poor working conditions, and exploitation. While many erroneously equated Marx with communist dictators, Marx himself became so disheartened by the misreading of his ideas that near the end of his life he stated, "I, at last, am not a Marxist."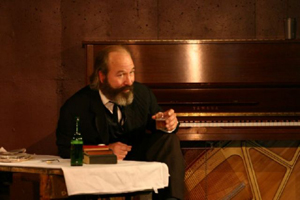 Marx in Soho has been called a brilliant introduction to Marx's life, his analysis of society, and his passion for radical change.
Enjoy a captivating analysis by Bob Weick, as Karl Marx returns for one night to analyze, lampoon, and wrestle with life in the 21st century.
"Love him or hate him, Marx is certainly relevant again," stated Jason Kosnoski, Ph.D., professor and chair of UM-Flint's political science department. "With increasing economic inequality and rising corporate power, Marx's writings ask questions that address many problems facing both Flint and the United States. Don't believe the hype, listen to the man."
Contact University Communications & Marketing with comments, questions, or story ideas.