UM-Flint Student Takes on Project to Provide Assistance to Female Veterans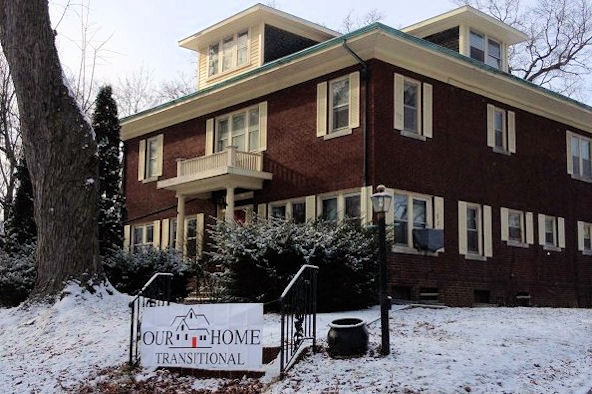 It was a desire to help women and children from the time she was a teenager that led Carrie Miller to establish Our Home Transitional. The non-profit organization is designed to provide transitional housing to female veterans in need of support.To help make her dream a reality, Miller, a senior at the University of Michigan-Flint turned to the University Outreach Innovation Incubator [IN]. There she received guidance on creating a business plan for her organization.
Miller is in the process of buying a ten-bedroom house on Flint's near North side to house her organization. Seven to twelve female vets can be housed at one time. However, the group needs to raise 35% of the down payment on the house before they can receive a grant from the Department of Veterans Affairs Health Care for Homeless Veterans Program.
"Right now, my biggest challenge is getting funding," said Miller. "We have received some small grants and donations, and are blessed to have received those."
There is limited data from the Veterans Administration to show the number of women veterans identified as homeless, but estimates range from nearly 1,400 in fiscal year 2006 to over 3,300 in fiscal 2010. Almost two-thirds were between 40 and 59 years old, and over one-third had disabilities. In addition, many of these women lived with their minor children.
Our Home Transitional plans to provide various types of assistance to help female veterans transition to self-sufficiency in civilian society through other local and national organizations (i.e. job training and placement, educational training, home placement assistance, and mental and physical healthcare). These programs will be offered by Our Home Transitional, along with other partner organizations, such as the VA, HUD, Workforce Development, Cars4Vets, MI Talent Bank and more.
Miller says she is hoping to soon have the grant funding in place to buy the house and begin fully operating the program by the end of March or mid-April. She says there are many other vacant homes in the city that could be used to eventually expand the program.
Contact University Communications & Marketing with comments, questions, or story ideas.