UM-Flint Online Master's in Nursing Program Ranked 3rd in Nation by U.S. News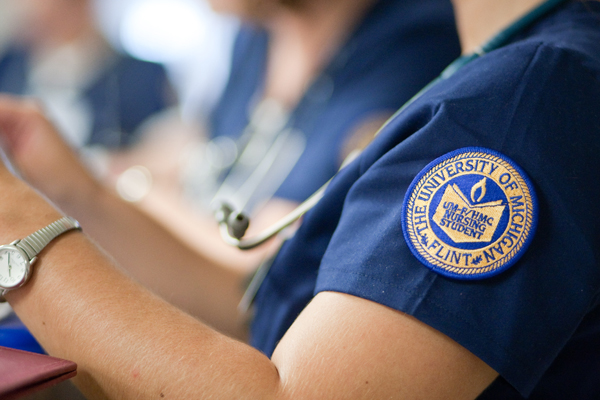 The University of Michigan-Flint's online Graduate Nursing program has been rated one of the "Best" in the country by U.S. News & World Report.
Of the hundreds of programs that were surveyed by U.S. News, UM-Flint's Accelerated Nursing (MSN) was ranked number 3. Only regionally accredited schools that met the federal standard of 100 percent online course delivery were evaluated.
"Online learning provides flexibility for RNs pursuing further education, especially those who want to balance study, work, and family," noted  UM-Flint Director of Nursing Margaret Andrews. "Our online programs allow nurses to take classes anytime, day or night, in the comfort of their own homes or another convenient setting."
Andrews also said, "UM-Flint's online programs are rigorous, demanding, and meet the high standards required for national accreditation. Although studying online requires self-discipline, commitment, and good organizational skills, our students tell us that they enjoy this type of learning because it fits well in their busy, active schedules."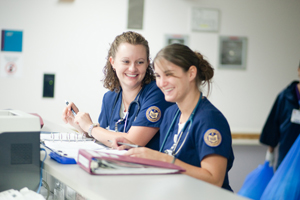 According to U.S. News, the rankings are based on factors such as graduation rates, academic and career support services offered to students, and admissions selectivity. UM-Flint was the only school to receive a score of 100 in the category of Faculty Credentials and Training.
U.S. News indicated, "Strong online nursing programs employ instructors with academic credentials one would expect from a campus-based program, and have the resources to train these instructors on how to teach distance learners."
"The online accelerated Master's in Nursing (MSN) program prepares and graduates primary care Nurse Practitioners (NPs) in 16 months, and has a certification exam pass rate that exceeds the state and national averages," said Connie Creech, UM-Flint director of graduate nursing programs. "The 11 members of our recent graduating class have secured positions in undeserved areas, hospice care, primary and specialty care, and are helping to meet the need for primary care providers in Michigan."
The U.S News rankings and methodology can be found on their Online Education website.
Contact University Communications & Marketing with comments, questions, or story ideas.