"MI College Goal" Event at UM-Flint Helps Students Get Financial Aid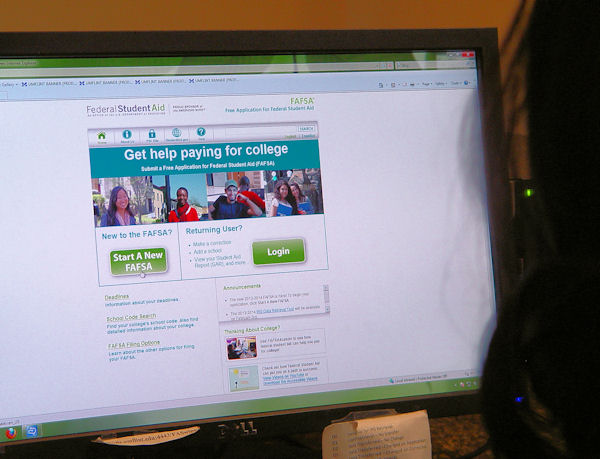 UM-Flint will help Michigan high school students and their families complete the Free Application for Federal Student Aid (FAFSA) during the statewide MI College Goal event on Sunday, February 10, 2013 from 2 p.m. to 4 p.m.
The event will take place in UM-Flint's Murchie Science Building, Room 109 (Computer Lab).
At MI College Goal events, financial aid experts will be available to guide students and their parents through each step of completing and filing the FAFSA.
Students under 23 years of age are encouraged to attend with a parent or guardian. Parents and students should bring their completed 2012 Federal tax return (1040) if possible, or their W-2 and 1099 forms.
"I encourage students and their families to complete the application even if they haven't decided what college they will attend," said UM-Flint's Director of Financial Aid Lori Vedder. "By completing the FAFSA application by the March 1 deadline, students get at the front of the line for funding."
The FAFSA is required of any student seeking financial aid, including grants, loans, and many scholarships.
Contact University Communications & Marketing with comments, questions, or story ideas.