Clinic Led by UM-Flint Students Brings Needed Health Services to Flint's Underserved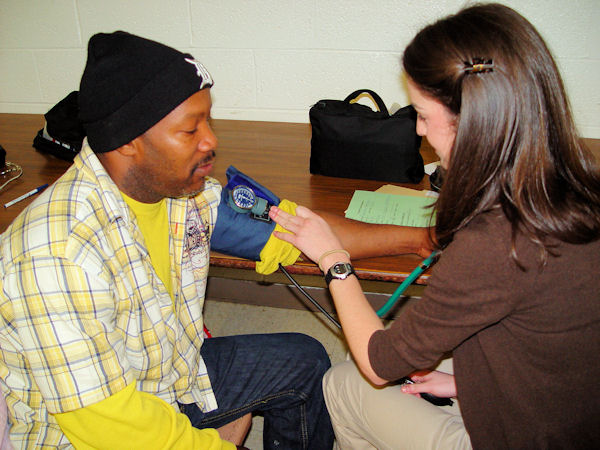 University of Michigan-Flint students from the Health Education and Doctor of Physical Therapy programs have come together to create a clinic that serves the uninsured and under-insured of Genesee County.
The PT HEART clinic is celebrating the commencement of official physical therapy services and the expansion of health education with new nutritional course offerings.
On Friday, January 11, the students hosted an open house at the clinic housed in the North End Soup Kitchen, 735 Stewart St., Flint, MI 48505.
PT HEART is a pro-bono clinic that seeks to create an environment of health and learning for all who enter through its doors by providing excellent care through evidence-based intervention, patient-centered services, patient care and education, and collaboration between patients, students, and practitioners. PT HEART is an acronym for Physical Therapy and Health Education Rehabilitation Treatment.
PT HEART offers physical therapy services which can help patients manage pain, improve strength, prevent and treat injuries. Health education services include weight management, healthy eating tips, help to quit smoking, and mental health and addiction resources. The clinic focuses on those adults who would otherwise not have access to these services. When the clinic is in operation, a faculty member or licensed community practitioner is present.
To assist with a variety of program expenses, PT HEART received inaugural funding totaling $4,500 from HealthPlus of Michigan. At the open house, donors to the program received special recognition.
Contact University Communications & Marketing with comments, questions, or story ideas.