Area School Officials Get First Look at UM-Flint's Neff Center for Placed-Based Education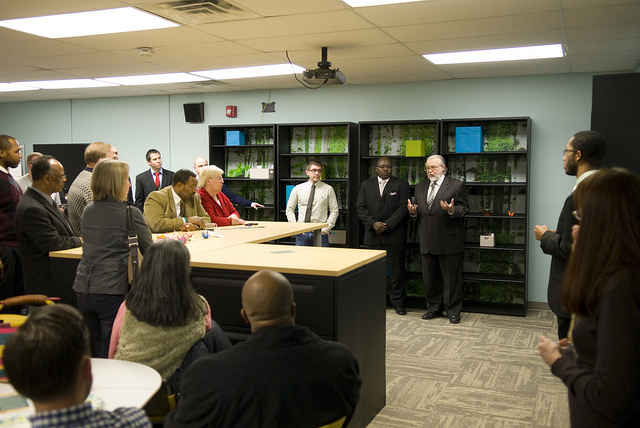 Located in the northwest wing of the Beecher Community School District's combined middle-high school, the purpose of the center is to mutually enrich university and northern Flint communities through place-based education, research, and student services.
The facility, announced in early summer, includes offices and space for classes, faculty research, student services, meetings, and collaborative work while serving as a home base for students and faculty working on projects in northern Flint communities.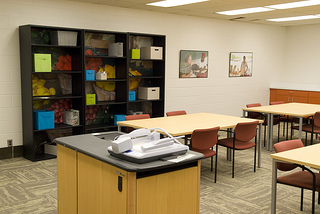 The 3500 sq. ft. center is set to open in January 2013. Operated under the auspices of UM-Flint's Office of the Provost and University Outreach, the facility will accommodate engaged teaching and research projects, while also offering space for an increasing number of university programs involving students, citizens, and organizations.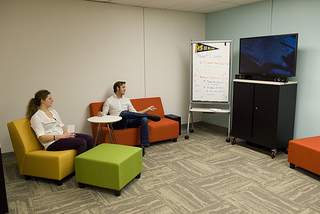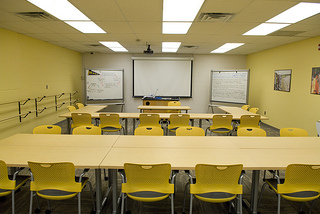 "The establishment of the Neff Center would not be possible without the generosity and strong desire of the Beecher Community School District to partner with UM-Flint," said Provost Gerard Voland.  "The fully-renovated space is being provided by the district, and mirrors the technology and active-learning resources available on our campus."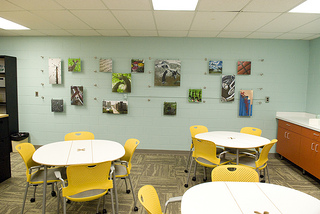 Contact University Communications & Marketing with comments, questions, or story ideas.