Multi-Million Dollar Renovation of UM-Flint's Science Building Receives Approval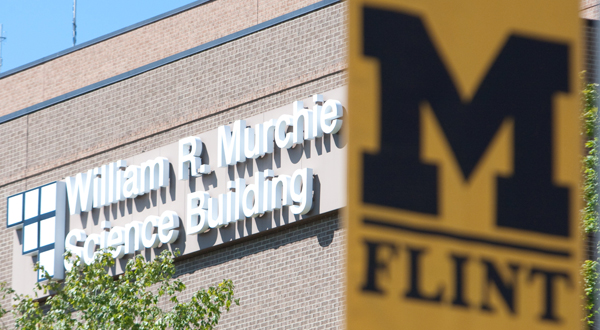 The University of Michigan-Flint William R. Murchie Science Building (MSB) renovation was approved by the Board of Regents at their October 19, 2012 meeting.
The estimated cost of the MSB project is $22,170,000. The state will fund nearly $17 million and UM-Flint will fund about $5.5 million with university resources. A revitalization of the classrooms and laboratories is critical to expanding programs that will better prepare K-12 science teachers, as well as those pursuing careers in science, technology, engineering, and mathematics (STEM).
A renovation of approximately 85,000 gross square feet of space is planned, adding instructional labs for chemistry and biology and associated support space. The renovation will also update the building's infrastructure. Some of the items included in the renovation are a new fire alarm system, new emergency generator, upgraded telecommunications cabling, lighting, and accessibility improvements.
"The number of students entering STEM programs over the next decade is expected to expand," said Chancellor Ruth J. Person. "The University of Michigan-Flint has made expansion of its programs to train future scientists and science educators a top priority."
The project is expected to provide an average of 29 on-site construction jobs. Construction is scheduled to be completed in the fall of 2015.
Contact University Communications & Marketing with comments, questions, or story ideas.