Rivalry in the Arts: The Inaugural International Conference in Paragone Studies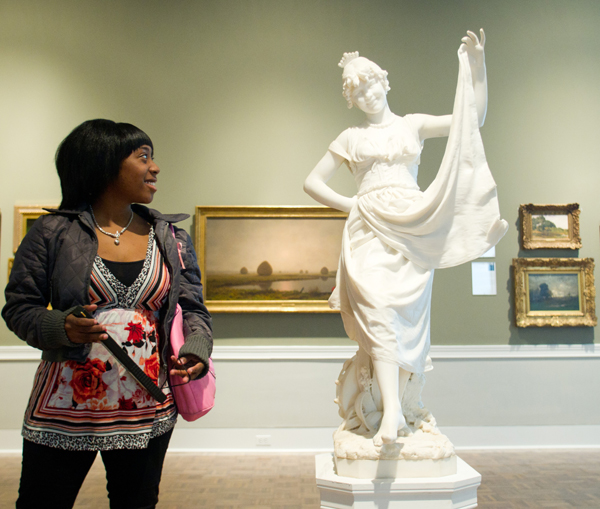 Members of the Flint community are invited to a new event entitled 'Rivalry in the Arts' (held July 20-21 at the Flint Institute of Arts). The conference features presentations about how competition, historically and in contemporary media, impacts artists and their work.
Examples include how artists like Leonardo da Vinci, Raphael, Robert Rauschenberg, and others who have tried to stand out amongst their peers.
Over two dozen presentations of 20 minutes each will be spread out over two days. Dr. W.J.T. Mitchell (Professor of English and Art History at the University of Chicago) will give the keynote speech on Friday morning. Attendees may come and go according to the topics that interest them, and are invited to join the presenters at the evening receptions in downtown Flint, held at 501 Grill and Cork on Saginaw.
The event is jointly supported by the Flint Institute of Arts, U-M, and UM-Flint.
For the program of events and registration info see the 'Rivalry in the Arts' website. Attendees should register by July 15th, 2012. Advance registration is needed to plan for catering of refreshments, lunches, and receptions. Email questions to UM-Flint Professor of Visual Arts Sarah Lippert, Ph.D.
Paragone is an Italian word meaning comparison. During the Italian Renaissance it was a debate in which one art form is championed as superior to all others. An example used in the Wikipedia listing is Leonardo da Vinci's treatise on painting, noting the difficulty of painting and supremacy of sight. Michelangelo's treatise on the superiority of sculpture is a famous response to Leonardo's treatise.
Contact University Communications & Marketing with comments, questions, or story ideas.