UM-Flint/Longway Planetarium Event Attracts Hundreds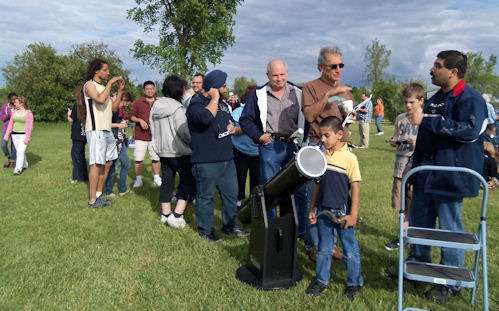 The University of Michigan-Flint Department of Physics and Longway Planetarium teamed up to provide a great way for hundreds of people to witness the transit of Venus.
On Tuesday, June 5, special solar telescopes were set up to safely view Venus passing directly between the Earth and Sun.  The free event was held at Bicentennial Park in Grand Blanc. Five hundred pairs of special glasses were distributed to the crowd.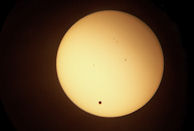 A transit of Venus is among the rarest of predictable astronomical phenomena.  If you missed this one, you'll have to wait until 2117 to view the next transit of Venus from Earth.
For additional information, visit: http://www.transitofvenus.org/ or http://www.nasa.gov/mission_pages/sunearth/news/2012-venus-transit.html.
Contact University Communications & Marketing with comments, questions, or story ideas.