UM-Flint Collaboration with Regional Chamber Outlined for State Lawmakers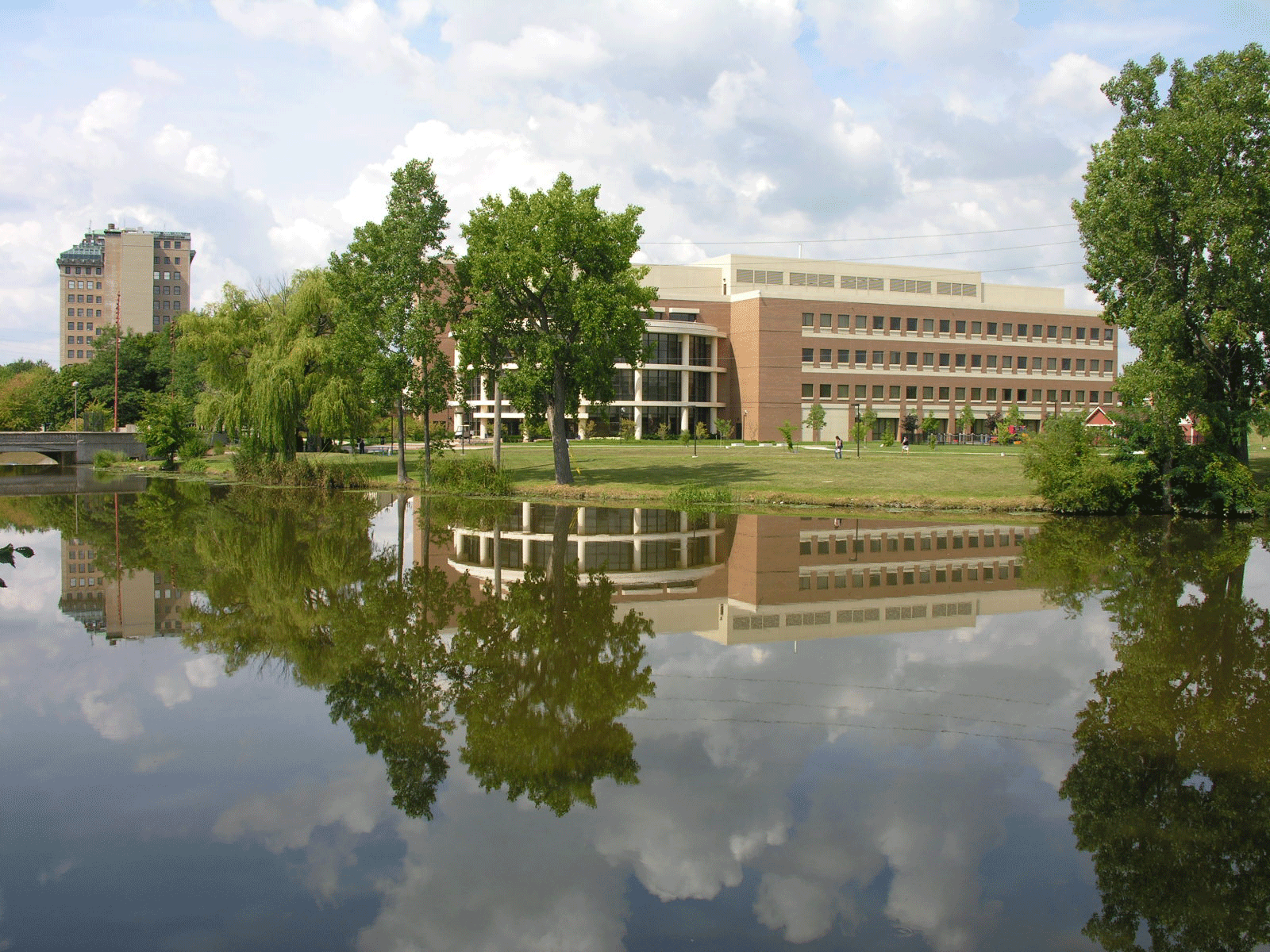 The House Higher Education Appropriation Subcommittee recently held a hearing on "Business Community input on Higher Education Needs."  Rhetta Hunyady, a group vice president of Employer Education & Training Connection for the Genesee Regional Chamber of Commerce was one of those to give testimony on the many partnerships with the University of Michigan-Flint.
Hunyady told the subcommittee that the Regional Chamber works closely with the institutions to encourage engagement with business development and neighborhood revitalization that is necessary to expand the benefits and better leverage these higher education institutions' investments, workforces, and student populations. Hunyady outlined how her organization has partnered with UM-Flint on a variety of initiatives, communicated under the umbrella of Partners for Progress (PFP). The Chamber launched the PFP program in March 2010 as a way to highlight the good news about the many exciting projects underway in Genesee County.
"We partnered with UM-Flint to announce their enrollment growth, now having had five continuous years of enrollment growth and bringing their fall 2011 enrollment to nearly 8,300 students.  The university has added numerous graduate programs based on market demand over the last five years, educating K-12 school administrators, those in the arts community, and most importantly, offering a Masters in Public Health degree, taught jointly with the UM-Ann Arbor campus, for the expanding health care industry in Genesee County."
Hunyady noted that often other colleges and universities were included in the many joint programs.
"UM-Flint along with Baker College of Flint, Mott Community College, and Kettering University (joined together) to announce the exciting news that college enrollment is at an all-time high in Genesee County."
Another touchpoint between the Regional Chamber and the University of Michigan-Flint according to Hunyady is through the Local Partners Forum, which includes many local partners from education – including UM-Flint, Kettering, Mott College, and Baker College of Flint – non-profits, private sector companies, and community based organizations. The group is focused on key initiatives such as education, brownfield and community development, transportation, and talent that were identified through the urban visioning strategy.
She went on to tell the subcommittee that UM-Flint is also a partner in an important initiative called the E3 Innovation Network, which is housed at the Regional Chamber. E3 is a consortium of public and private enterprises that are collaborating to stimulate the supply and demand of green products and services for Mid-Michigan businesses and residents. This forum connects the partners to innovative thinkers, leaders well-versed in alternative energy and carbon footprint reduction, as well as green jobs, training, and best practices.
Another key example of how UM-Flint is connected with the business community and the Regional Chamber is through the e-TEAM. The e-TEAM is a regional collaboration of entrepreneurial service providers, which includes multiple organizations such as Kettering University, Genesee Regional Chamber of Commerce, Michigan Small Business Technology and Development Center (MI-SBTDC), Mott Community College-Regional Technology Center, Flint Area Enterprise Community, Commerce Connect, University of Michigan-Flint Center for Entrepreneurship, Automation Alley, Baker College of Flint Small Business Center, and others.
The e-TEAM understands the challenges of getting a business up and running.  So they work closely with new businesses to help them get established and be successful. Jumpstart is one of their premiere events where more than 100 local entrepreneurs have access to tools and resources that are critical to growing their companies.
Jobs of today and tomorrow will be knowledge-based. And the collaborative efforts between higher education and business in our community ensure that Genesee County workers will have the right knowledge and skills to compete and fill positions in many existing and new business sectors.
"Quite simply, education is a critical driver of economic growth and prosperity," concluded Hunyady.
Contact University Communications & Marketing with comments, questions, or story ideas.