UM-Flint Winegarden Visiting History Professor to Present Lecture on Kristallnacht
The University of Michigan-Flint and the Flint Jewish Federation will co-host a public lecture by the university's 2011-12 Myron and Margaret Winegarden Visiting Professor, Kenneth Waltzer, Ph.D.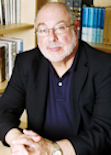 Waltzer is a prominent American historian of the Holocaust; former Dean of the James Madison College of Michigan State University; currently the Director of MSU's Jewish Studies Program; and consultant to Big Foot Productions in New York.  The lecture will take place Thursday, November 10, at 7:00 p.m., in the Harding Mott University Center's KIVA, followed by refreshments. The event is free to the public.
Waltzer's Kristallnacht lecture is entitled, "The Rescue of Children and Youths at Buchenwald."  When armored units of General George Patton's U.S. Third Army liberated Buchenwald, a Nazi concentration camp near Weimar, Germany, American soldiers were astonished to find nearly 1,000 boys among the 21,000 surviving prisoners. Most were teenagers, but some were young children.  How were these boys still alive to be liberated?
This lecture explores who the boys were, what had been their experiences, and how they were rescued inside a Nazi concentration camp.  Among the boys were Elie Wiesel, later a Nobel Prize winner, and Israel Meir Lau, later an Israel Prize winner.
Waltzer was nominated and selected as the Winegarden Professor from among a group of other renowned national and international scholars, and will lead faculty and student seminars during winter 2012.  The Myron and Margaret Winegarden Visiting Professorship was established in 2001 through a generous gift from the estate of Myron and Margaret Winegarden.
Contact University Communications & Marketing with comments, questions, or story ideas.