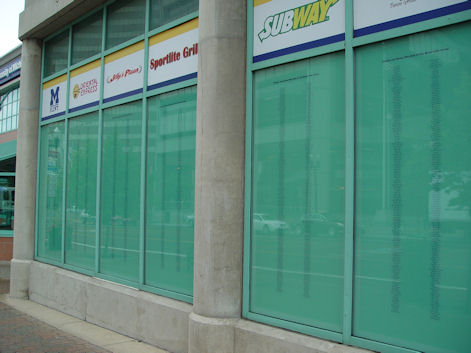 A simple ceremony consisting of poetry, a bagpiper playing Amazing Grace, and a candlelight vigil will dedicate a special display called "We Will Never Forget" to commemorate the 10th anniversary of the 9/11 terrorist attacks.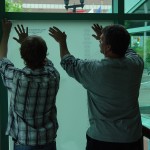 The windows near the Saginaw and Kearsley Streets entrance to the University Pavilion (UPAV) are covered with nearly 3,000 names of the victims and heroes who died in the attacks.
"Seeing each name in print serves as a visual representation of the fatalities suffered on 9/11," said Mary Jo Sekelsky, vice chancellor for the Division of Student Affairs. "We Will Never Forget is intended to honor those who lost their lives. It also reminds us that we must never forget."
The ceremony will be held Friday, September 9 at 8 p.m. on the corner of Saginaw and Kearsley Streets. The names will remain on the windows through Veterans Day, November 11.
Contact University Communications & Marketing with comments, questions, or story ideas.