UM-Flint and Local Broadcaster Partner for New Teaching Location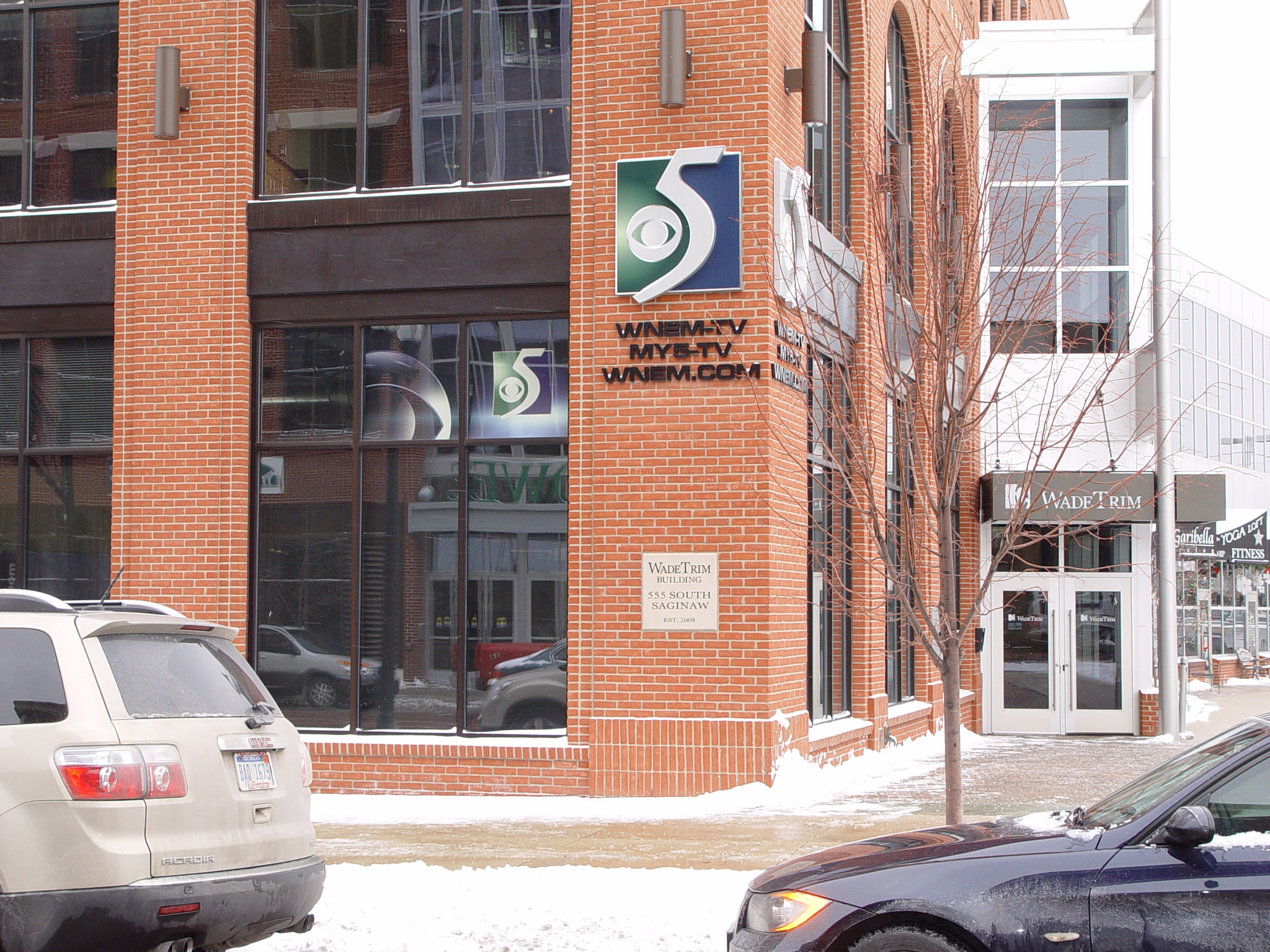 UM-Flint students are getting a behind-the-scenes look at TV news this semester through a unique partnership with WNEM-TV5. The students are enrolled in Journalism 357 Broadcast News Production, and the course is meeting at the TV station's news bureau in downtown Flint.
A few years ago, the facilities of WFUM-TV were used as the perfect setting to teach the course.  The course was suspended when the public TV station shut down.  Around the same time, WNEM-TV5 opened a news bureau just a few blocks south of the university on Saginaw St.
 TV-5's News Director Ian Rubin visited campus on a number of occasions to talk to students, and his wife taught a course here. Last fall, Journalism Director Mike Lewis started discussions with Rubin about using the downtown bureau, and an agreement was reached.
 "The WNEM newsroom is thrilled to be entering this partnership with the University of Michigan- Flint journalism program," said Rubin. "We look forward to hosting the students at our Downtown Flint news bureau as they explore possible careers in the news media."
 Lewis says WNEM is providing more than just a location for a class. "We're excited about our students teaming up with WNEM-TV5 News. The station's Flint bureau is close to the UM-Flint campus, and gives broadcast journalism students great access to professional journalists and facilities.
 "It's an excellent example of community engagement, something the university values highly," Lewis said.
Contact University Communications & Marketing with comments, questions, or story ideas.