New UM-Flint Course Looks at Downtown's History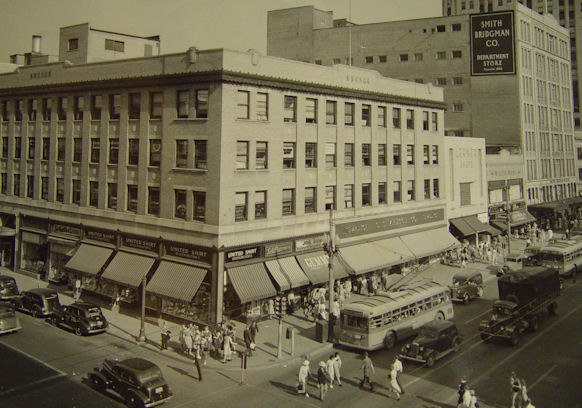 A great way to learn the history of a place is to visit it. American Urban History is a newly offered course at the University of Michigan-Flint that requires students to do just that, but they won't be traveling far. They will research the history of downtown Flint businesses, and also be required to work with a social service institution to better learn about the past.
As the name implies, American Urban History examines the development of cities in the United States. More than just examining the physical growth of cities, this course carefully follows the evolution of American urban society.
"We explore how the environment shaped human behavior, and the ways in which Americans responded to the constantly changing physical, economic, and social structures of cities," said UM-Flint Assistant History Professor Thomas Henthorn. "There will be a special emphasis on issues of race, gender, and class as key factors in the evolution of American urban history."
Henthorn, who teaches the course, said topics include westward expansion, the industrial city, changes in urban social and spatial structure, migration and immigration, suburbanization, social movements, urban economic decline, and central city revitalization.
One of the aspects that make this course unique is the way the local urban environment will be used to explore the history of cities. The course begins with a service learning experience designed to immerse students in a local urban social service institution. Students reflect on the service experience, and are encouraged to find connections between their experience and past urban institutions designed to address human need. They continue to engage the local urban environment in the second half of the course through a research project that will explore businesses along Saginaw Street in downtown Flint. Several local businesses have agreed to participate in research projects in which students will trace the history of their space. In addition to producing a research paper, the students will be producing a poster that tells the history of that space, linking its past use with its present use. The poster will be displayed in the local business.
"This course would be appealing to history majors interested in exploring a unique aspect of local history or urban history," according to Henthorn. "In addition, students who have general interest in urban studies, social history, including the intersections of race, class, and gender with the culture and politics of urban life would also find this class engaging and interesting."
Contact University Communications & Marketing with comments, questions, or story ideas.