UM-Flint Serves the Veteran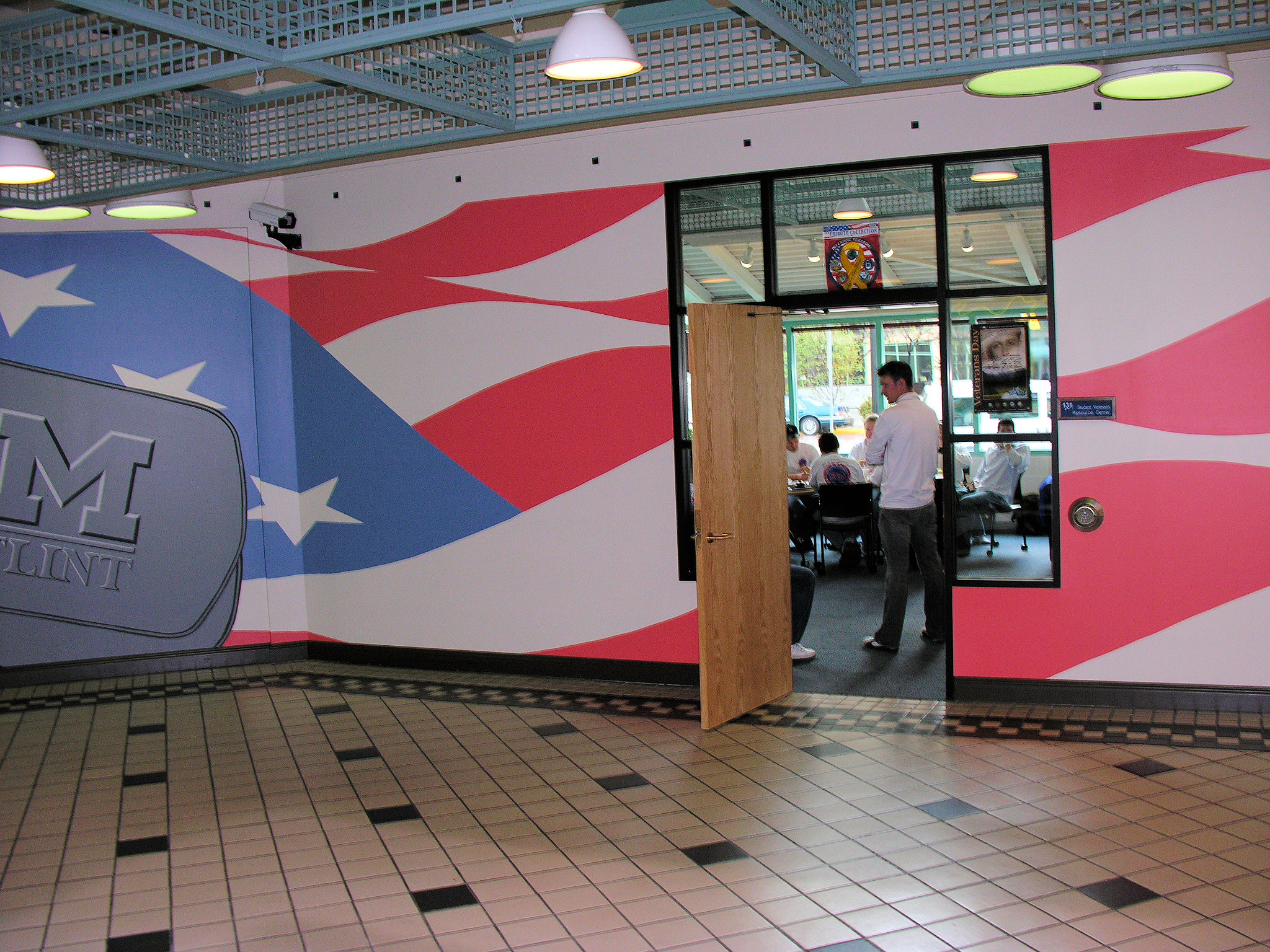 The continued involvement of American troops fighting in Iraq and Afghanistan has focused the attention of the University of Michigan-Flint on a segment of the population that needs some help: returning veterans.
The university has created the Student Veterans Support Program (SVSP) to address this need. The program offers a centralized source of information and support for returning veterans as they strive to transition seamlessly.
In its short tenure, the program has accomplished a number of important goals including:
On Veterans Day 2009, a Veterans Resource Center was dedicated. It is a place where veterans can meet daily, study and network, and receive help with a variety of issues.
Creation of a new orientation session, designed specifically for veteran students.
Designation of freshmen-level class sections exclusively for undergraduate veteran students.
Development of a staff recruiter position in the Office of Undergraduate Admissions.
Development and launch of a website, www.umflint.edu/studentveterans.
Increased support for veterans who have previously taken college-level coursework.
UM-Flint relied on input from returning veterans to establish many of the programs, and is now the home of the Student Veterans of America-Flint Chapter.
Cameron Waites is one of the 184 veterans on campus. He served as a medic and is now in the Pre-Med Program.
"Military service members are used to a high 'op-tempo' – especially those recently deployed – it's important that we transition into an environment that provides support and fosters productive opportunities for veterans to engage themselves in," said Waites. "When we expressed a need to the university administration for an even more proactive approach to be taken in advance of the influx of student veterans after the passage of the Post 9/11 GI Bill, the university formed a veterans student support group consisting of the highest administrative, faculty, and staff leadership among the various departments and offices on campus."
The most important needs that Waites identifies are support and encouragement at every step of the process, and at every level of the veteran's transition into UM-Flint and throughout.
While Waites said that UM-Flint met his needs as a returning vet, he believes that the university must continue to monitor the needs of individual veterans. He suggests surveys of returning veterans: "To ensure their needs are being met, we should continue to 'find the pulse' of the experiences that returning veterans have on campus."
Waites recalled "uncomfortable experiences" in class when a faculty member would denounce the war, the former presidential administration, or the military in general. All of that in an English class. "Truly, we have much left to do, and I challenge the university not to rest on their laurels, but to continue working hard to improve the experience of today's student veterans at the University of Michigan-Flint."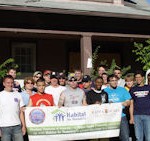 One of the organizations at UM-Flint, Kappa Sigma Fraternity is joining with the Student Veterans of America and Habitat for Humanity to participate in a unique project. They are completely renovating a house in Flint that will, when completed and furnished, be presented to a returning veteran.
The 12th annual UM-Flint Veterans Day Remembrance Ceremony will be held on Thursday, November 11, 2010 in the Michigan Rooms,University Center. The Program will begin promptly at 9:30 a.m. with a welcome from Chancellor Ruth Person.
The Student Veterans Resource Center, located in 131 University Pavilion, will host an open house on the same day, November 11, from 11 a.m. -1 p.m.
Contact University Communications & Marketing with comments, questions, or story ideas.