Unique UM-Flint Program Allows Resident High School Students to Prepare for the Future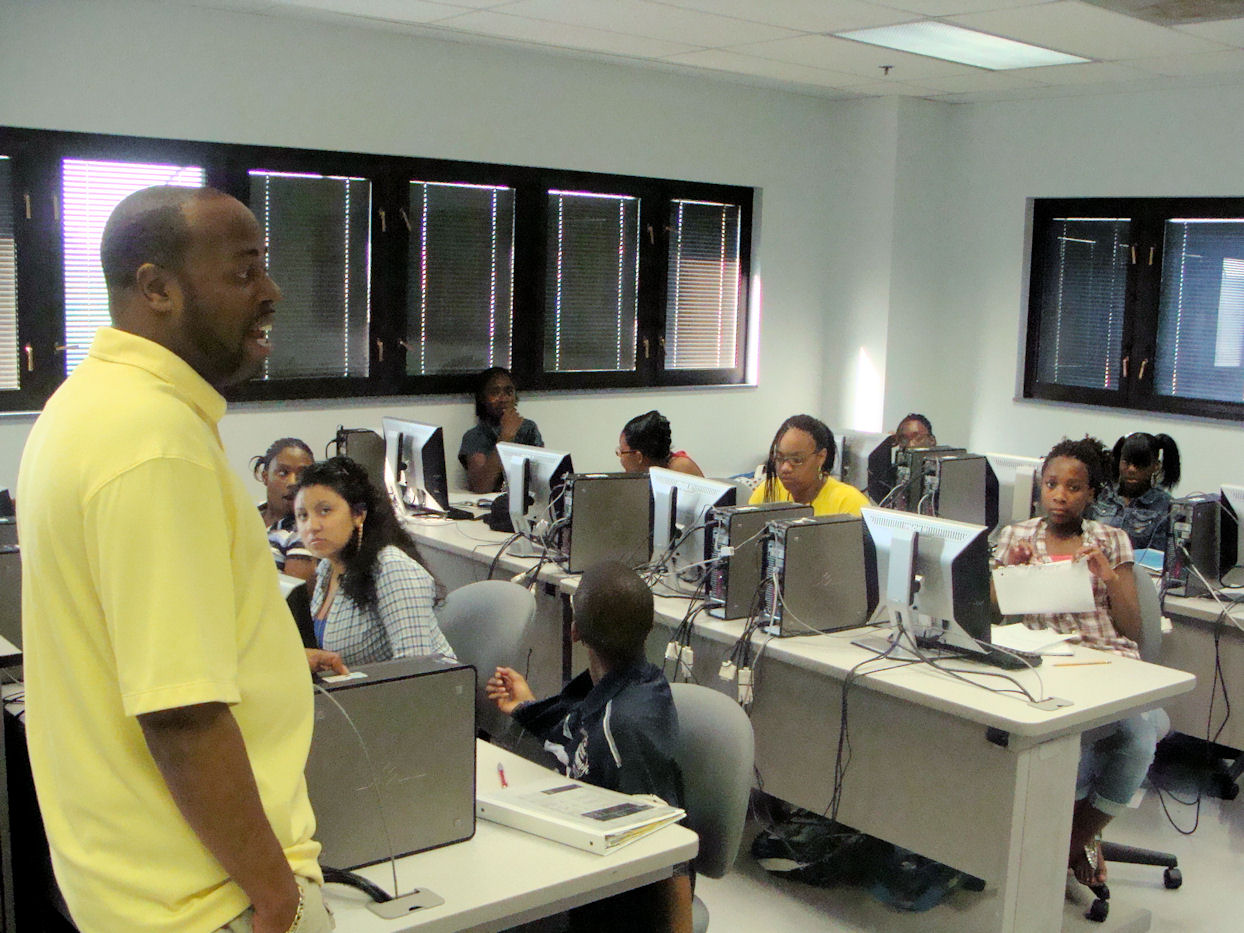 The University of Michigan-Flint Office of Educational Opportunity Initiatives (EOI) recently brought 50 students, who will enter high school this fall, to live on campus for five of the six weeks of a unique program called Committed to Excellence and Opportunity. The last week was spent touring the East Coast.
All the students were selected from the 8th grades in Flint, Beecher, and Westwood Heights districts.  They all had a G.P.A. of 2.75 or better, and were selected by teachers, counselors, and administrators. The Charles Stewart Mott Foundation provided a $237,500 grant to fund the program.
"The program is designed to prepare these young people for leadership roles, and how to best take responsibility for their education," said Tendaji Ganges, EOI director. "It's simple; we want to help turn young boys into young men, and young girls into young women."
While the overall goal is to address the critical issue of the decline in high school graduation, post-secondary enrollment, and high dropout rates of young men, the program exposes the students from the disadvantaged school districts to the concept of college.
The 30 males and 20 females would all be potential first generation college students, and they had to have demonstrated parent participation in their school.
While on campus, the students took some classes based on their career path interests. They included courses  in engineering, medical science, arts and communication, human services, and others.  Other classes, such as algebra, writing and public speaking were offered in preparation for high school.  At the same time, they received training in diversity, leadership, research, and gender courses. To round the instruction out, etiquette skills in dining and conversation,  and how to tie a tie were also taught.
All of the learning was not in the classroom.  During the final week, students toured three major cities. The first stop was New York an all its tourist spots from the Statue of Liberty to Ellis Island, and on to The Apollo Theater and Times Square.  It was on to Philadelphia, and finally onto the Mall in Washington D.C.
Tendaji views the program as a success, and is already beginning discussions on future funding.
Contact University Communications & Marketing with comments, questions, or story ideas.