UM-Flint Dean named to U.S. Department of Health and Human Services Committee
Health and Human Services Secretary Kathleen Sebelius has announced the appointment of Barbara L. Kornblau, JD, OTR, dean of the University of Michigan-Flint School of Health Professions and Studies to a committee to review and update the criteria used to define medically under-served areas and health professional shortage areas.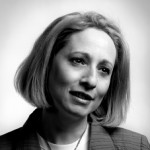 The committee is comprised of 24 members who are key stakeholders representing programs that are most affected by these designations. Those programs include:
Community health centers
Rural health clinics and health care practitioners
Special populations with unique health care needs
Technical experts in the area of research in health care access and statistical methods
"I am pleased to announce this committee of distinguished experts," said Secretary Sebelius. "The purpose of this committee is to examine current methods for identifying areas of need and under-service and propose revisions if they deem that appropriate."
"This committee will make decisions that directly affect the Flint community," said Kornblau. "I am honored to be appointed to a committee that can help our community."
"Every effort was made to maintain a geographic and demographic representation for this committee," said HRSA Administrator Dr. Mary Wakefield. "The committee will begin meeting later this year and be open to the public in the interest of transparency."
An area must have a Health Professional Shortage Area (HPSA) designation to be eligible to apply for the placement of National Health Service Corps providers, and the Medically Under-served Population designation is used as a basis for awarding grants to Community Health Centers which are located in under-served communities. There is also a bonus payment to physicians under Medicare for services provided in HPSAs. A variety of other federal and state programs also use these designations to target resources to areas of need.
Contact University Communications & Marketing with comments, questions, or story ideas.