Community-Based, Site-Specific Theatre Project Invites You to Discover Glenwood Cemetery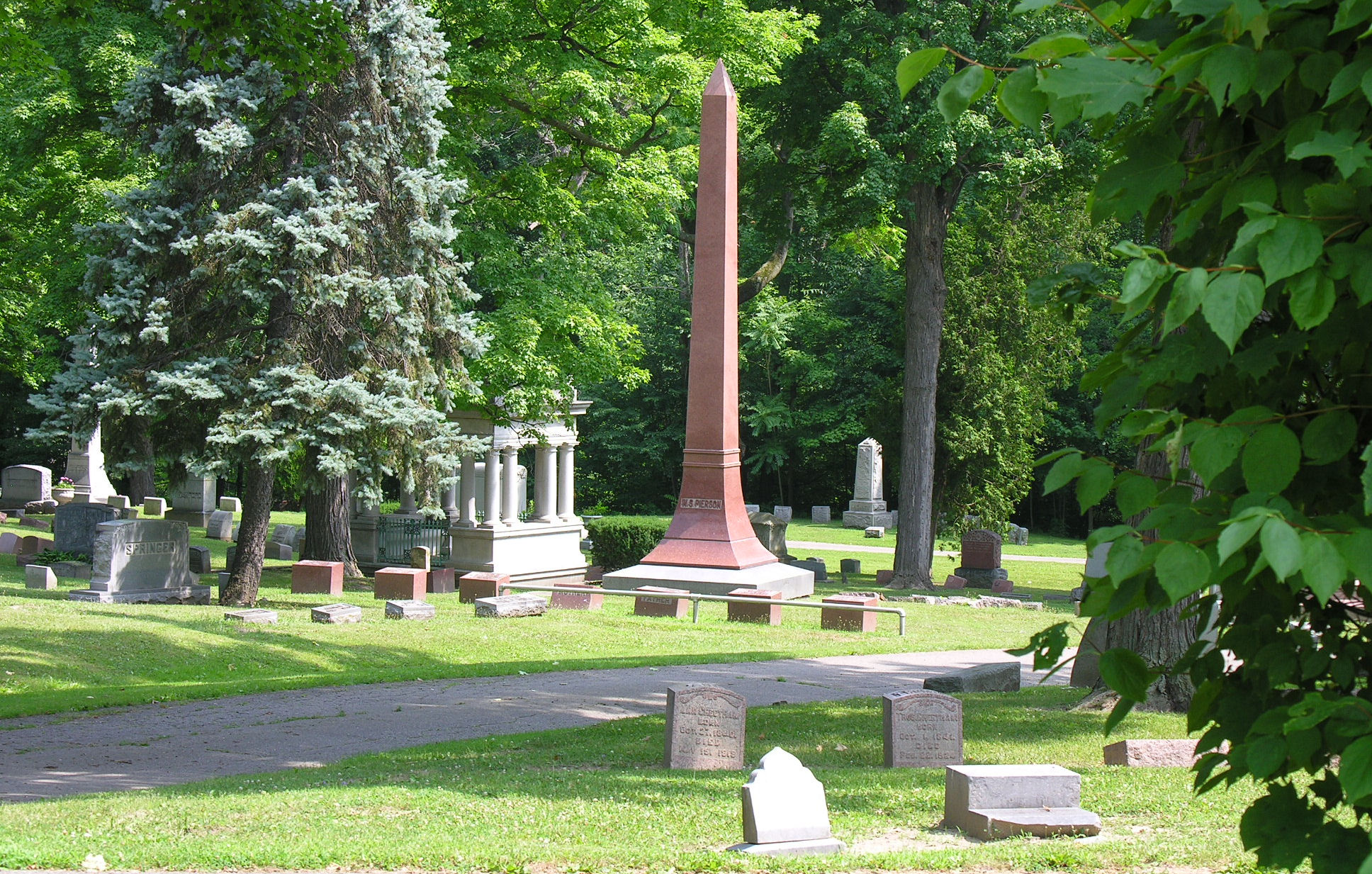 Under the inspiring motto of "reveal place, revive history, restore spirit," UM-Flint faculty, students and community partners cordially invite the public to participate in a sneak preview of a unique theatre experience entitled "Glen-Wood, Restoration of Spirit".  This original project is a site-specific event engaging the community with a nearly forgotten Flint historical site, Glenwood Cemetery.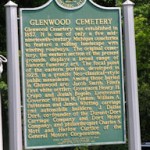 In 1857, Glenwood was established as a rural cemetery, a public, park-like place for all residents to escape the hustle and bustle of urban life.  It was created as a place to stroll, to picnic, to breathe clean air.  It was a place to gather with family and friends in gentle recreation.  It was a place to lay ancestors to rest, as well as daily troubles.
The grave headstones at Glenwood have the names of many of the captains of Flint industry, state governors, and congressmen. It is also the final resting place of automotive pioneer and philanthropist Charles Stewart Mott. Through the stories and biographies of the people buried at Glenwood, this unique theatrical production will weave the history of Flint and Genesee County.
An upcoming gathering will be a unique opportunity for the public to come together with the cast, creative team members, and community partners for conversation and feedback about the project. Community stories, memories, questions, and experiences will contribute to "the making of" and will help shape the script!
What: Sneak Preview and Community Conversation, "Glen-wood, Restoration of Spirit"
Where: Glenwood Cemetery, 2500 W. Court Street, Flint, MI 48503
When: August 7,  2010, 2-5 p.m.
It is said that to shape our future we must know our past, and "Glen-wood, Restoration of Spirit" does just that: it gives us a glimpse into how Glenwood Cemetery was established as a park-like place in 1857 to stroll, to ride bikes, to picnic, to breathe clean air.  While raising awareness of the cemetery as a beautiful downtown park, the project also showcases the history of Flint's founding fathers, increases community spirit and pride, and it revives the 19th century intentions of park use within our 21st century community.
This fall, twilight performances will take place Thursdays-Sundays from September 23 to October 3, 2010 on the grounds of Glenwood Cemetery. Each performance ends with refreshments and conversation.  Tickets will be available in September by calling UM-Flint Theatre Box Office: 810-237-6520.  Limited availability.
Help us raise awareness for this treasure of local history and outdoor beauty with community-based, community-created performance. Be a part of Flint's magnificent past by participating in this site-specific project, and get ready to experience the experience!
Awarded an Arts of Citizenship fellowship from the Ginsberg Center, UM-Ann Arbor –and the first of its kind to be awarded to the Flint campus—this project seeks to make theatre for community, with community memory.
http://www.hs.facebook.com/pages/Glen-Wood-Restoration-of-Spirit/139991829351317
http://www.umflint.edu/theatredance/seasons/2010-2011/glen-wood/index.htm
Contact University Communications & Marketing with comments, questions, or story ideas.