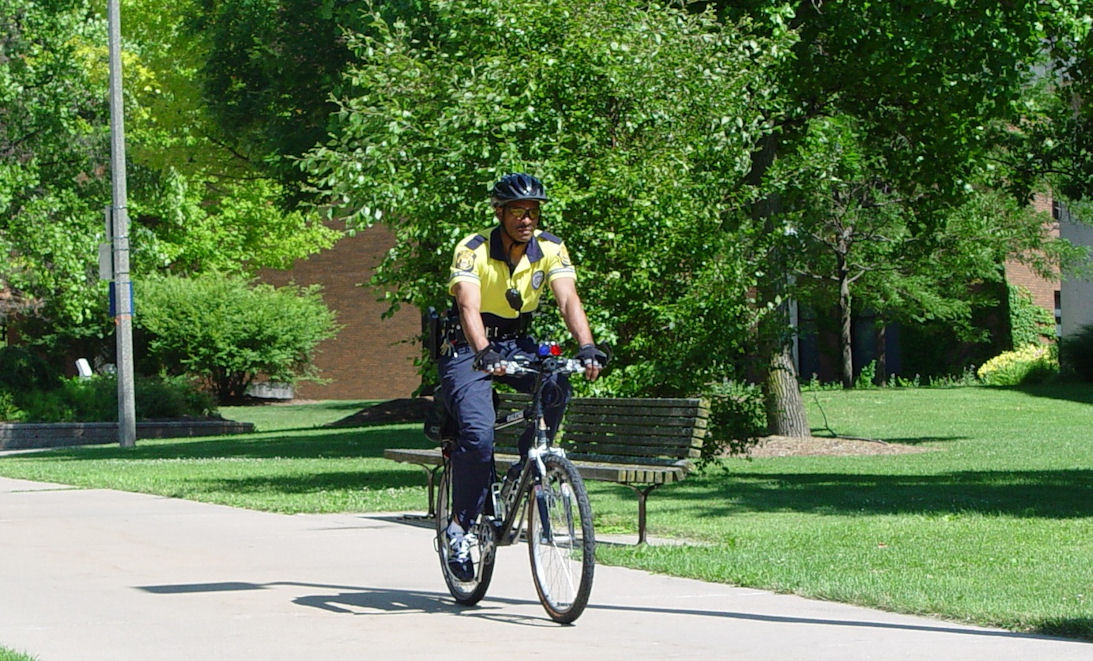 Community Policing is a concept used by many police departments that substantiates "what is old can be new again."  It is all about putting police back on neighborhood beats, and at UM-Flint it means adding a bike to speed up response.
Two campus police officers, Bruce Sepanak and Stephen Mayfield, both received two weeks on intensive training from the International Police Mounted Bike Association.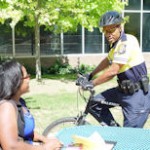 "This is really an effort to get our officers closer to the campus community," said Public Safety Director Chalmers Sanders.  "We're using the Community Policing concept, but making our officers more visible by using the bike patrol."
Right now, the bike patrols are used three days a week. Sanders wants to see the use expanded to five or more days per week.  The bikes can be operated March to November, weather permitting.
The director points out that the bike can go anywhere, up and down stairs and even elevators.
"An officer on a bike can actually get across campus faster than one in a patrol car," said Sanders. "With the bikes we can reduce response time."
While the bikes were donated through Flint's "Weed and Seed" program, the department had to spend a couple thousand dollars to finish equipping the bikes and officers for patrolling.
While it is only on his "wish list" at this time,  Sanders is looking at other methods for helping to move his officers quickly to where they are needed, including something called a DIGGLER.  http://www.digglerpatrol.com/
Contact University Communications & Marketing with comments, questions, or story ideas.