Join the Archaeological Recovery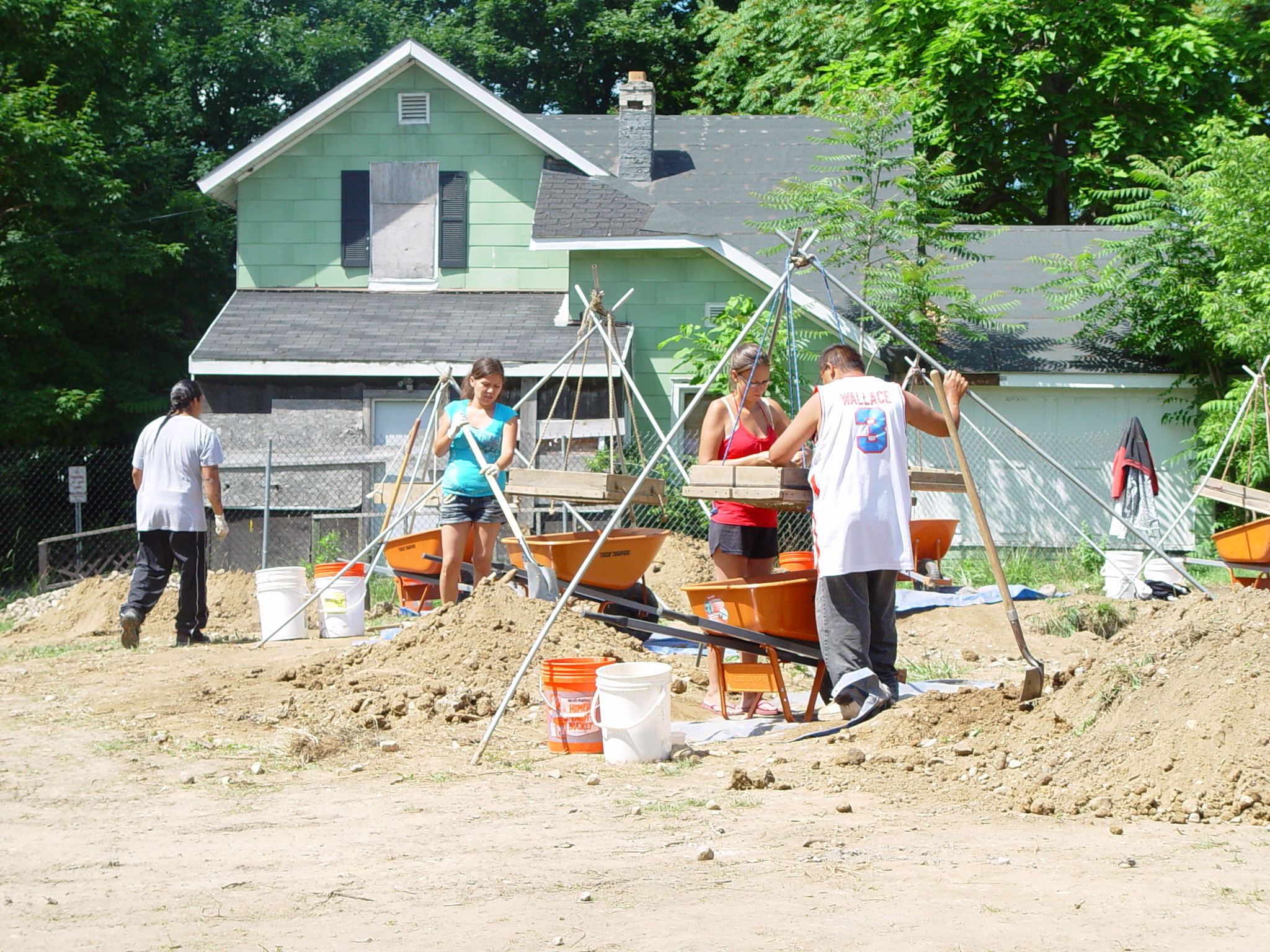 UM-Flint volunteers are being sought to participate in an Archaeological Recovery and Community Service project, located just a short distance from the campus.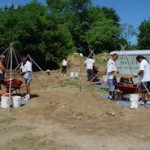 In 2008, Native American ancestral remains were excavated by heavy equipment from several proposed house foundations near downtown Flint, at the corner of Stone Street and University Avenue – just northeast of Atwood Stadium.  Last summer, volunteers from the Saginaw Chippewa Indian Tribe of Michigan, the university, and many members of the community assisted in screening the mounds of dirt to recover the ancestral remains.  In November, the Saginaw Chippewa Indian Tribe included all volunteers in a sacred reburial ceremony at the site.
UM-Flint Associate Professor of Anthropology Beverley Smith, Ph.D., who is the principal investigator at the site, said no experience is necessary, and that volunteers will be given an orientation on their first day.
"We welcome any volunteers for a few hours, one day a week, or whatever time and energy you can contribute to this project," said Smith. "We will work Tuesdays through Saturdays, starting at 10:00 am.  Bring drinks, lunch, and sunscreen.  All equipment is provided."
In May, the effort to recover the remains resumed at the site. Before beginning, a Pipe and Blessing Ceremony was conducted by an Anishinabe Elder George Martin, Bizhiw (Lynx) Clan of the Lac Courte Orielles Band of Lake Superior Ojibwe.
All of the volunteer hours count toward the Commitment to Service and Michigan Service Scholars programs.
"The people who come here, the volunteers and the students who help us at this site, they gain a better understanding  of our ways, of who we were, and who we are,"  said Saginaw Chippewa Tribe Elder Gary Sprague who is assisting with the mitigation effort.
If you are interested, you can contact Professor Smith at bevsmith@umflint.edu
Contact University Communications & Marketing with comments, questions, or story ideas.