UM-Flint history program's cemetery preservation project receives $15K gift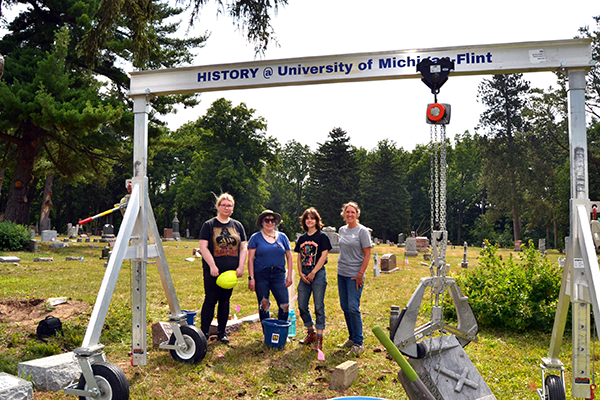 Some University of Michigan-Flint history majors are ready to dig in and get their hands dirty to preserve local cemeteries and additional funding from the A.G. Bishop Charitable Trust is ensuring the ongoing project will continue.
Each summer for the past seven years Thomas Henthorn, associate professor of history, and a team of interns have worked in the community to adjust, repair and clean historic headstones in Flint cemeteries. The project has been funded by the Wyatt Endowment and other donations in the past, but this year Henthorn's group has received an extra $15,000 gift from the A.G. Bishop Charitable Trust. The trust's namesake, Arthur Bishop, was an 1873 UM-Ann Arbor graduate who went on to become a chairman at Citizens National Bank and served on the boards for General Motors and Chevrolet. He also donated land for Bishop International Airport. The trust was established following his death in 1944.
Bishop's great-granddaughter, and trust board member, Elizabeth Bishop, said that the organization's gift to the cemetery preservation project makes an impact in several different ways. First, the gift highlights the board's efforts to support their community because the funds stay in Flint and Genesee County.
"We gleefully give to local organizations, institutions and projects. We love this community," said Bishop.
Second, Bishop views the gift as a way to honor her family members that have passed away, and to honor the team working to preserve the historic cemeteries. Arthur Bishop is buried in Glenwood Cemetery and Bishop is glad that site is tended to with such care by Henthorn and his team.
Another reason why Bishop and other board members decided to help fund the cemetery preservation project is because it highlights a unique educational experience offered at UM-Flint.
"We liked the idea of students learning about preservation techniques," she said. "(Students) can take those skills anywhere, and Dr. Henthorn's eagerness to teach them is commendable."
Henthorn said the gift couldn't have come at a better time as he is ready to start building his team and said that the bulk of the gift will be used to pay the interns for their time and effort.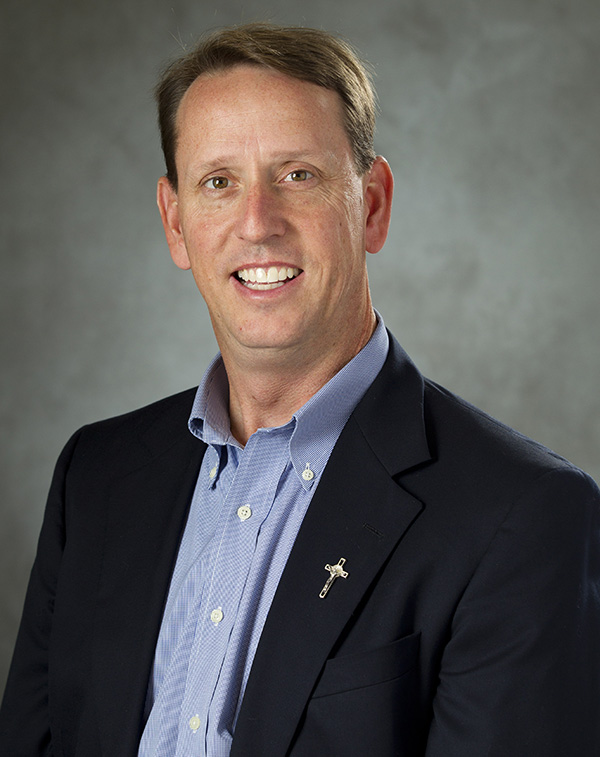 "Every history major or minor is eligible to receive a stipend," said Henthorn. "Internships are key to turning a degree into a career. But many students cannot afford to participate in the experience without some sort of compensation."
According to Henthorn, gifts like this also highlight the importance of preservation work in locales like Flint and Genesee County.
"We're proving that preservation work is valuable to our communities, and it helps add a historical element to the community's already vibrant arts and cultural sector," said Henthorn.
More information about the UM-Flint history program can be found on the program's webpage.
Madeline Campbell
Madeline Campbell is the communications specialist for the College of Arts & Sciences. She can be reached at mciak@umich.edu.