UM-Flint Theatre concludes 2022-23 season with 'The Spitfire Grill'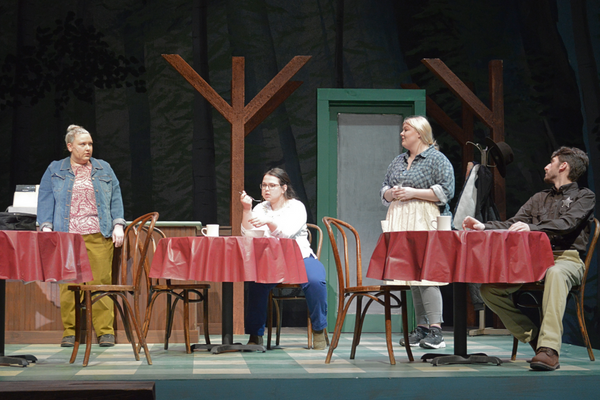 Hitting all the right notes is crucial for any performance, but Stephanie Dean is ensuring that the end of the 2022-2023 theatre season at the University of Michigan-Flint will end on a high note with "The Spitfire Grill." The associate professor of theatre is directing the musical production, which is adapted from the 1996 film by Lee David Zlotoff.
The musical features the story of a feisty parolee, Percy Talbott, who follows her dreams all the way to a small Midwestern town where she begins working at Hannah's Spitfire Grill. The grill is for sale, but hasn't attracted any buyers. Percy then talks Hannah, the grill's owner into raffling it off to one lucky winner. Essays and entry fees begin to pour in, and that's when things really start to heat up.
Cynthia Risch, a senior theatre performance major from Burton, has been cast in the lead role of Percy. "This production pulls at people's heartstrings like no other," said Risch. "My favorite thing about theatre is making people feel something, and Percy's character is the perfect way to make that emotional connection between the actor and the audience."
Risch, who has played a variety of roles while at UM-Flint, including Luisa in "The Fantasticks," the chanteuse addict in "Antigone," and was in the cabaret performed at the Capitol Theatre in 2019, says that the role of Percy is less challenging than other roles that she has performed because of the manner in which she is drawn to the character.
"It was easy for me to connect to Percy, even though this role comes with a lot of stage time," she said.
However, the role didn't come without its own unique challenge being a lead character means memorizing a lot of lines. "By far, (memorization) has been the most challenging thing," Risch said.
Risch, who will graduate this spring, plans to continue her time on the stage by working at local theatre venues.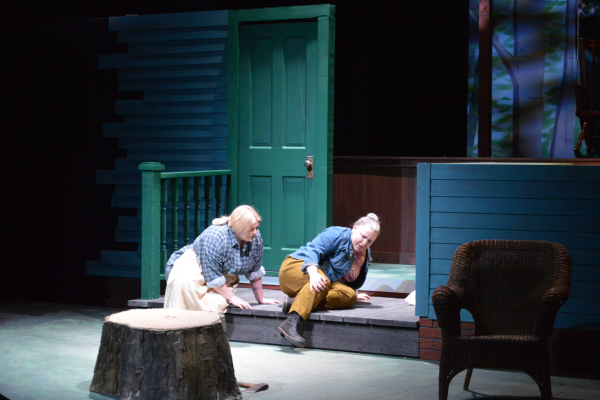 Madi Griffin, a junior finance major from Clio, also found it easy to adapt to playing the role of Hannah Ferguson.
"It's an amazing role to play and I've really started to feel for her as a character," she said.
The biggest challenge, Griffin said, is the age gap between herself and that of the character. "Portraying a character 50 years older than you are in real life is definitely a trip," she said.
Ava Ward, a first-year student from Grand Blanc, who plays Shelby Thorpe, said her role is helping her grow and evolve as an actress. "I am learning that I have many strides to take in my training, including voice work, but it's been really fun to see my progress," said Ward. "Professor Dean has helped me so much along the way."
"The Spitfire Grill" will be Dean's 10th production at UM-Flint. Dean said that every musical comes with its own set of opportunities and challenges, but that "The Spitfire Grill" is special because it features a unique score with a folksy, bluegrass feel and strong dynamic female characters. 
"Each member of this cast has demonstrated exponential growth and I can't wait to share their hard work and see them share this beautiful story with an audience."
"The Spitfire Grill" opens March 31 at the UM-Flint Theatre. Tickets are available for purchase online.

Madeline Campbell
Madeline Campbell is the communications specialist for the College of Arts & Sciences. She can be reached at mciak@umich.edu.