UM-Flint professor, students working with 'Beyond Rhetoric' project to fight racism in Genesee County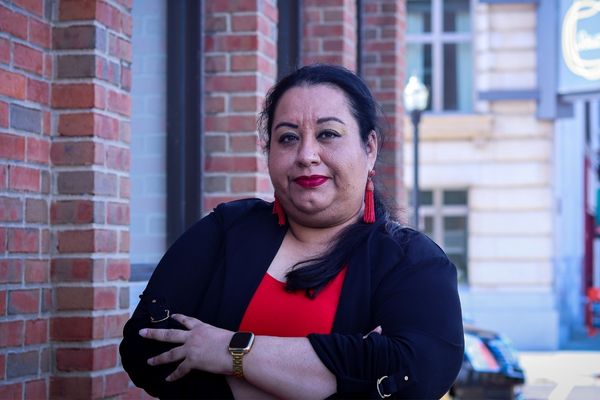 After Genesee County became one the first communities in the country to adopt a resolution declaring racism a public health crisis in June 2020, public health researchers, including University of Michigan-Flint associate professor Lisa Lapeyrouse and several UM-Flint students, set out to ensure that the resolution was viewed through a public health lens and translated into practice.
The Beyond Rhetoric project, led by Lapeyrouse, and Kent Key, executive deputy director of Community-Based Organization Partners and assistant professor in the Division of Public Health at Michigan State University, formed a community action council to develop and implement a communitywide strategic plan to end racist policies and practices in Genesee County. 
The project also recently launched a website to provide anti-racism resources for the public. It was designed to assist local, state and national organizations in assessing their own anti-racist policies and practices.
"Racism has serious and harmful health repercussions for the community," Lapeyrouse said. "But, if you're not looking at racism as a systemic problem, then it becomes a lot easier to ignore. Even when people are willing to talk about racism, there often isn't a clear understanding of systemic racism. There is a reluctance to acknowledge how we all participate in racist policies and practices."
Lapeyrouse, who teaches in UM-Flint's Department of Public Health and Health Sciences, has dedicated her career to researching health inequities, specifically among the Latinx population. After Key wrote the resolution and championed its passing in Genesee County, he brought Lapeyrouse on board and the Beyond Rhetoric project was born. They secured grant funding from the University of Michigan's Poverty Solutions initiative. 
Both Lapeyrouse and Key, who is also an intermittent lecturer at UM-Flint, acknowledged that many people and organizations have been organizing around racial disparities in Flint and Genesee County for years and sought to build off of that work.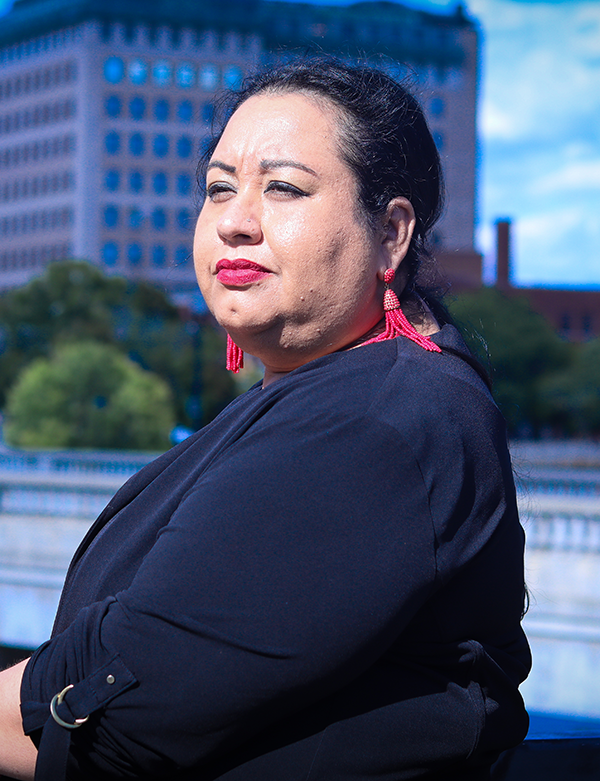 They formed the community action council to serve as the decision-making body responsible for developing and finalizing the strategic plan. The council included 13 members representing different sectors of the community and facilitated four online focus groups for community members to identify key areas to address. 
"As a community-based researcher, I believe that you can't go into a community and dictate what (its members) should do to address racism," Lapeyrouse said. "We wanted this to be a community-engaged process so that there would be momentum and buy-in to get the work done."
Lapeyrouse explained that racism impacts the health of communities of color in every walk of life. The strategic plan outlines anti-racist strategies related to education, employment, finance, health care, housing, law enforcement and politics.
Several UM-Flint students were an important part of the work. Kim Nyugen, a physical therapy major from Grand Rapids, served as research assistant. Samantha Cardenas, a 2021 graduate of UM-Flint's Master of Public Health program from Grand Blanc was the project manager, and Brittany Jones, an MPH student from Saginaw, took the lead on organizing resources for the website.
"I think it is imperative to offer a website like this that offers resources and also creates partnerships to strengthen our society," Jones said. "This project will deepen knowledge. I am grateful that I have the opportunity to be a part of this monumental movement."
Now, the Beyond Rhetoric research team is recruiting people to join community action workgroups that will implement the recommendations. They're reaching out to organizations already involved in anti-racism work in key areas identified in the strategic plan.
Lapeyrouse believes that this work is more important than ever, which is something that she also instills in her students in UM-Flint's bachelor's and master's programs in public health.
"I see this move as acknowledgment by people making decisions that impact the health and wellbeing of everyone in our community that racism exists," she said. "We need policies in place that ensure equity. We can't ignore what is right here in front of us."
Martha Pennington
Martha Pennington is the communications specialist for the College of Health Sciences. She can be reached at mkpennin@umich.edu.