In pictures: UM-Flint celebrates Northbank Center's centennial anniversary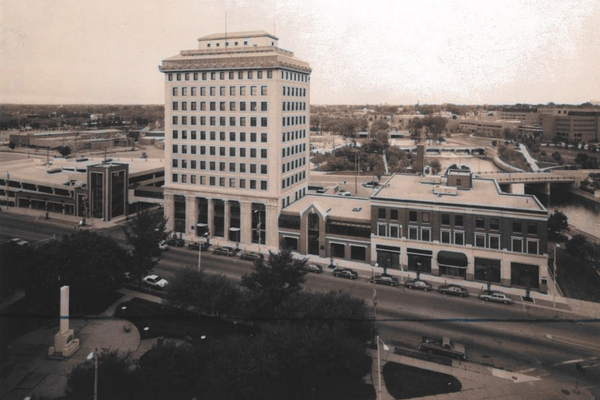 It's not every day that 100th birthdays are celebrated on a college campus, but the University of Michigan-Flint is doing just that throughout January. The Northbank Center, UM-Flint's oldest building, turns 100 years old this month and the university is commemorating the event with tours of the historical site.
Originally built in 1923 as the Industrial Savings Bank headquarters, the $1.5 million construction project (more than $26 million in today's dollars) created a luxury building that would become a center for finance in Michigan. The ensuing years would see the building's ownership change at least seven times, with the university purchasing the center in 1999, an acquisition made possible by a $450,000 grant from the Charles Stewart Mott Foundation.
Megan Babcock, UM-Flint property manager, believes that a building with such historical relevance is in good hands with the university serving as its steward.
"I'm thankful that UM-Flint owns the building now and cares for it," Babcock said. "We've done so much to bring improvements to Northbank since we took ownership, especially to the emergency systems such as the fire sprinklers. That was a huge undertaking for the university and I think we're only going to go up from here and will continue to improve, so it's even more of a gem in the future."
Today, more than 70% of Northbank's tenants are UM-Flint-affiliated, with the dance studio on the ground level and art classrooms on the 11th floor, where a gym once existed. External tenants include governmental agencies, politicians such as Sen. Debbie Stabenow, and legal, financial and health care offices.
Read on and explore a pictorial history of one of Flint's most storied buildings.
Early 1900s: Before construction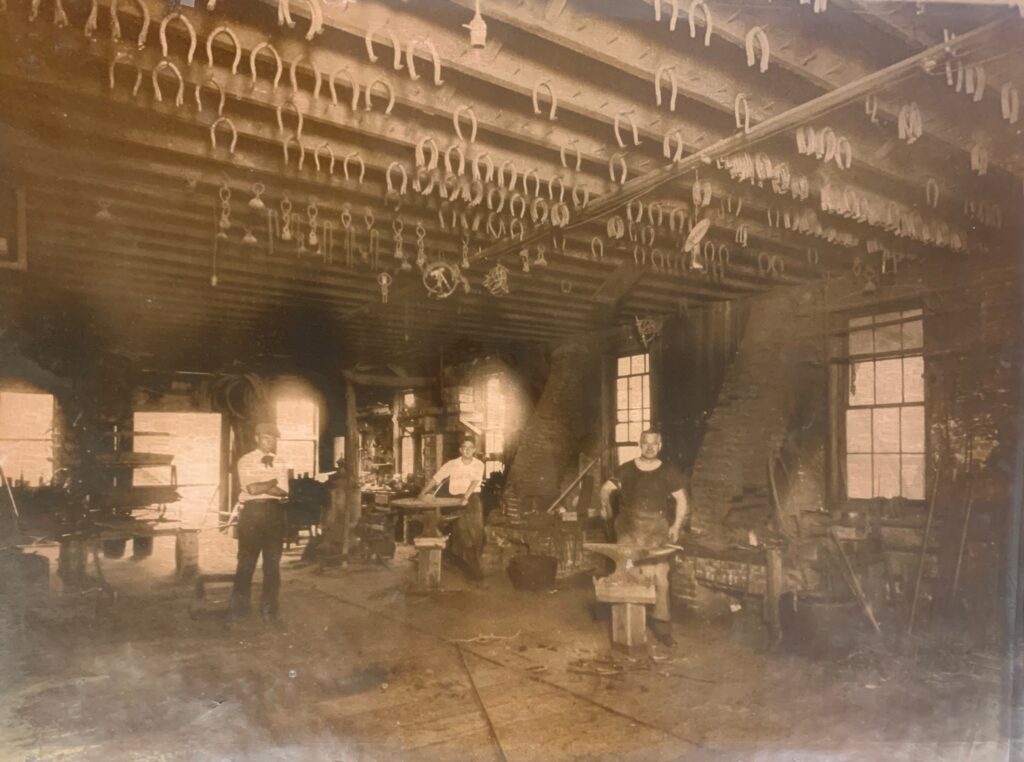 Prior to the construction of Northbank, the site it now occupies was home to businesses such as the Durant-Dort Carriage Company. Here, workers are smithing horseshoes.
1923: Construction complete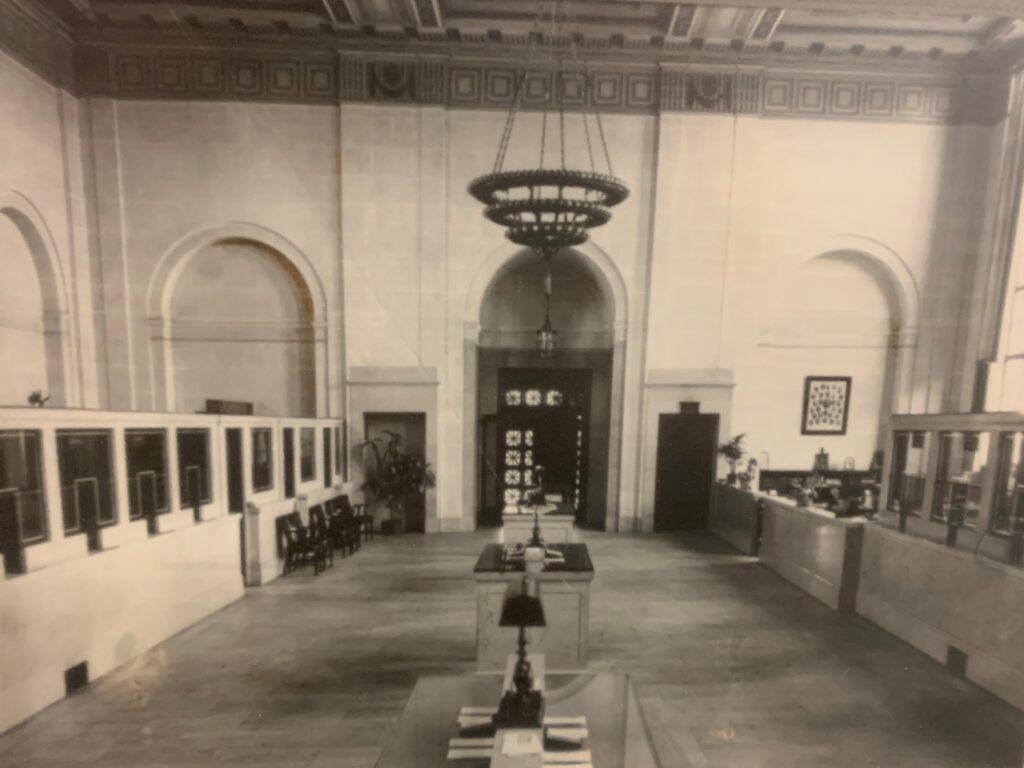 The Industrial Savings Bank building featured luxury finishes including marble-lined corridors which still exist in some areas today, and bronze framed teller cages and bank doors.
1923-27: Occupancy expands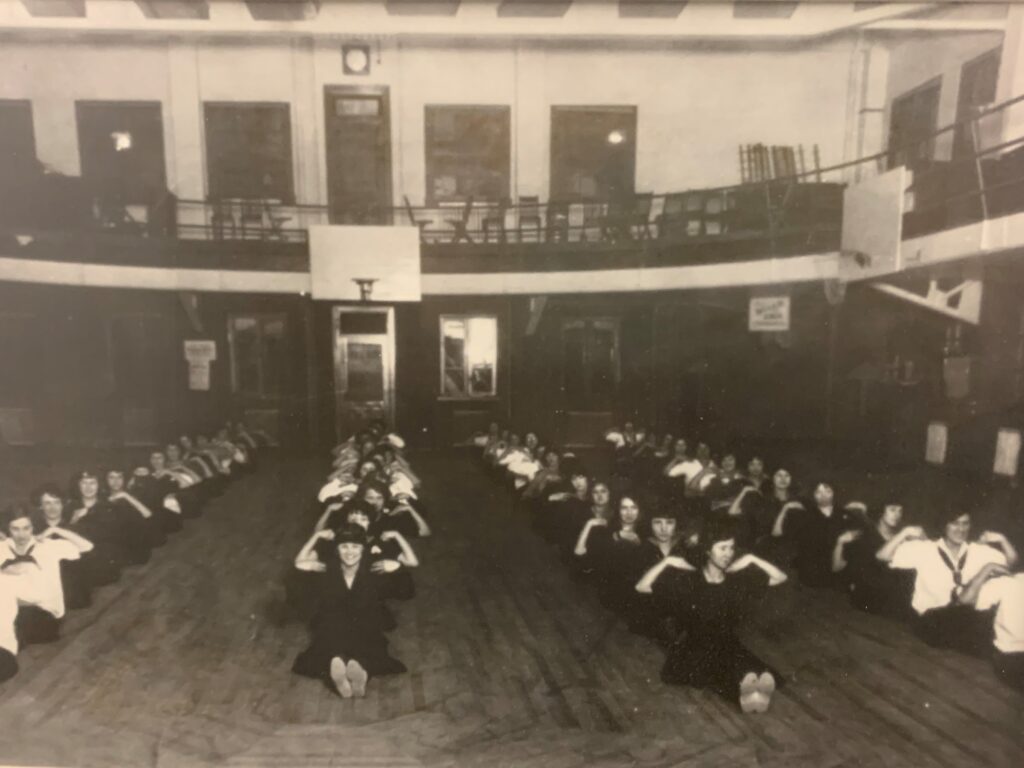 The Flint Institute of Technology operates out of the building. FIT would later become General Motors Institute and, as it is known today, Kettering University. Other prominent tenants of the time included the Industrial Mutual Association, which occupied the top five floors and provided a gymnasium, showers, bowling alleys, billiard parlors, and more for auto workers and their families.
The Industrial Savings Bank fails in 1929, after more than a dozen bank officials are involved in an embezzlement scandal, the largest such instance of embezzlement seen in the U.S. at that time.
1930: Consumers Power joins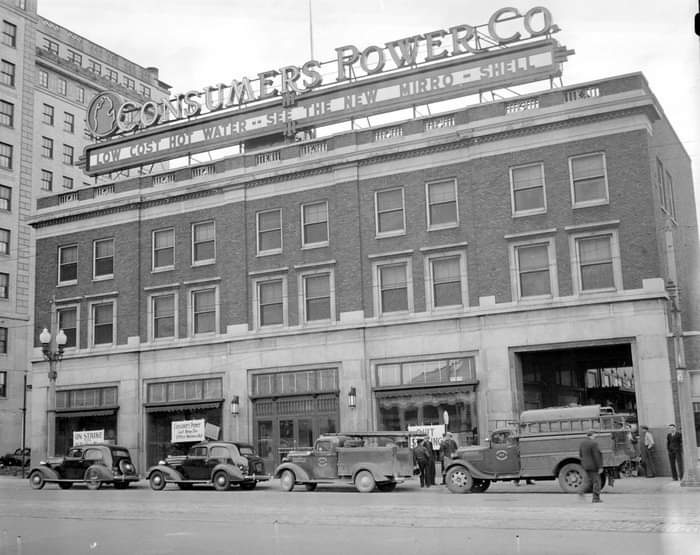 Northbank became widely known as the "IMA Building" due to the fact that the top seven floors were still occupied by the Industrial Mutual Association. Around that time, the building now called the South Building opened, housing Consumers Power.
The IMA would move out of Northbank in 1939.
1943: Mott's proposal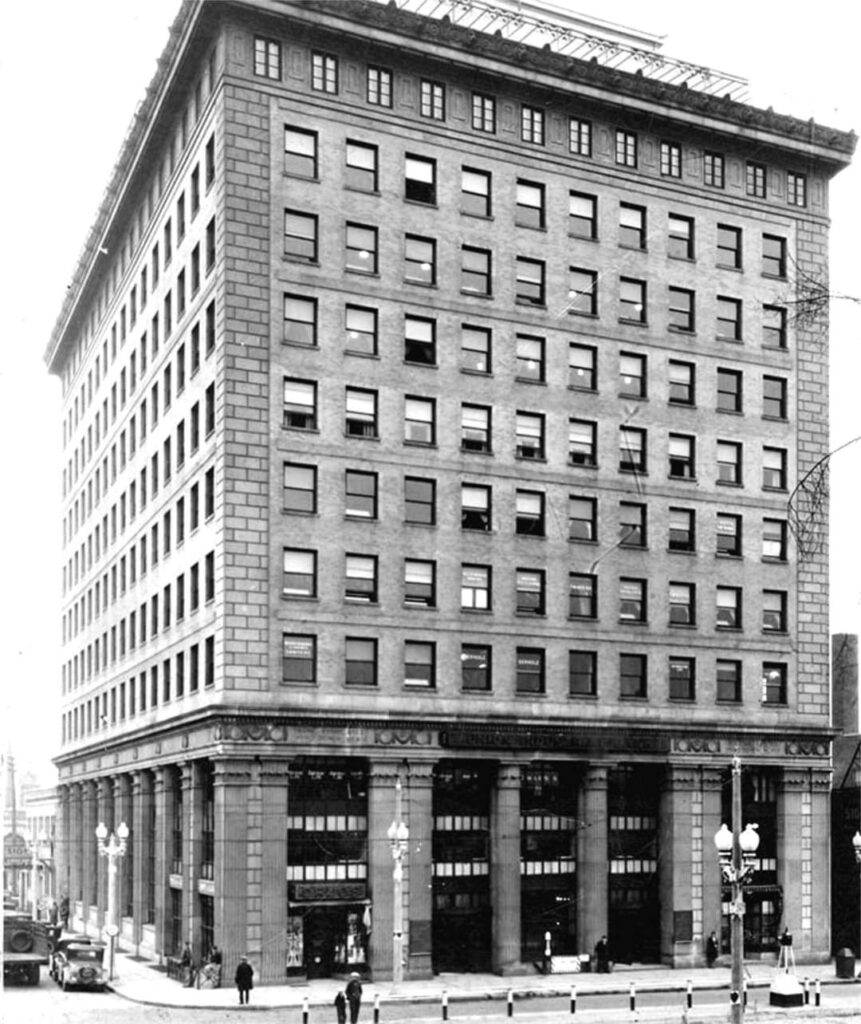 C.S. Mott offered to purchase the building for use as a technical and trade school. The Flint Board of Education rejected the idea due to financial considerations.
1943-1947: Floods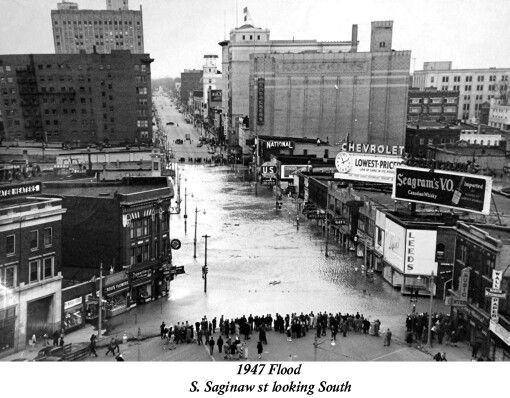 Downtown Flint experienced recurring floods, as the city street was built over the Flint River.
1948: New ownership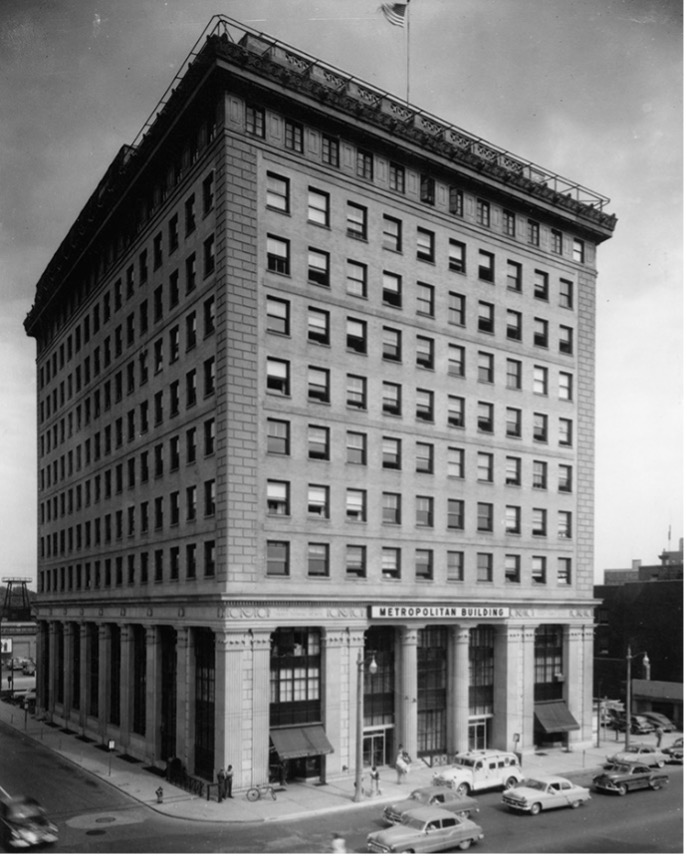 Detroit real estate agents Louise Rose, Moe Leiter and Louis Warner bought the building for $325,000. It becomes known as The Metropolitan Building, which served as a military draft registration site.
1971: New storage option for Flint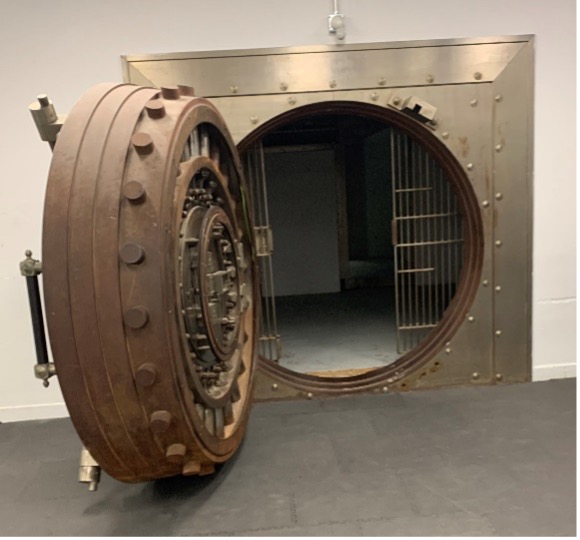 Northbanks's owners offered to lease unused bank vaults as storage. In today's dollars the cost to lease "his and her" vaults would be nearly $60,000 annually.
1986-1990s: Dining in Northbank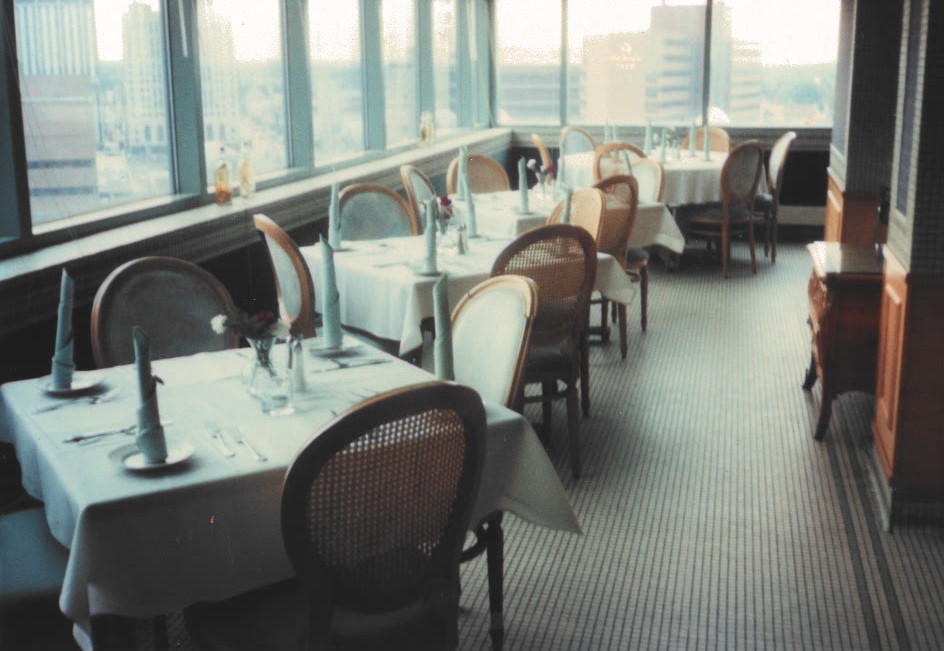 Top of the Park restaurant operates on the 12th floor and is later renamed the City Lights restaurant.
1999: University ownership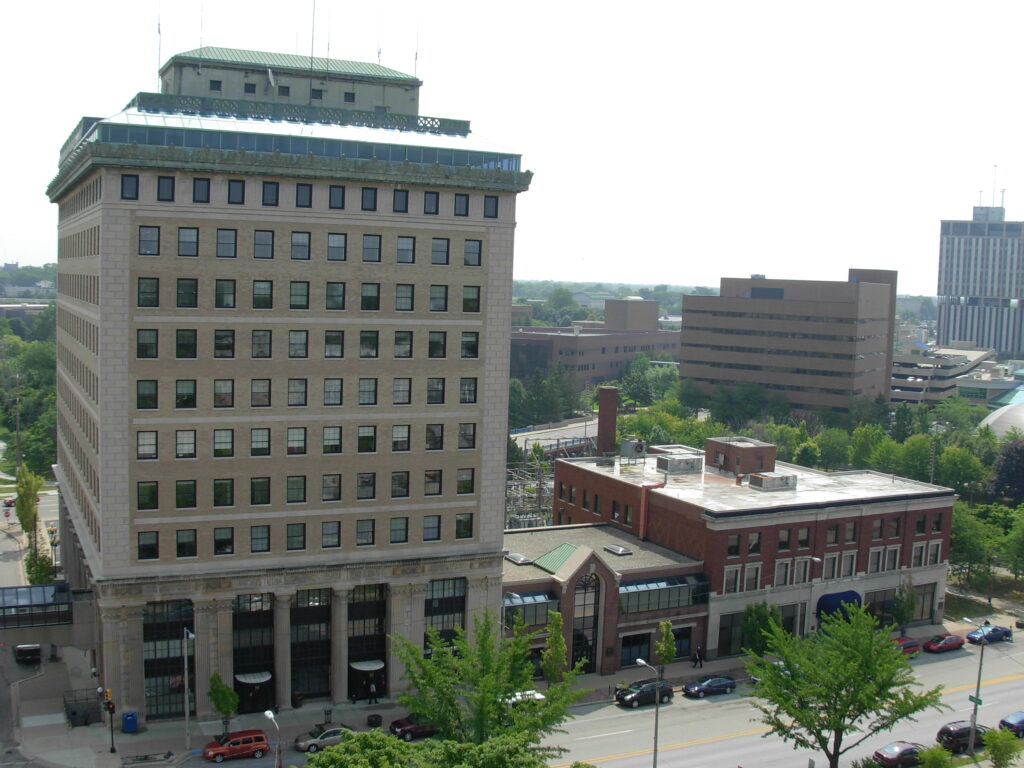 UM-Flint acquires Northbank and begins renovating it into classrooms and office space. Almost immediately after renovations, university departments and academic programs begin moving into the space.
2000: New event space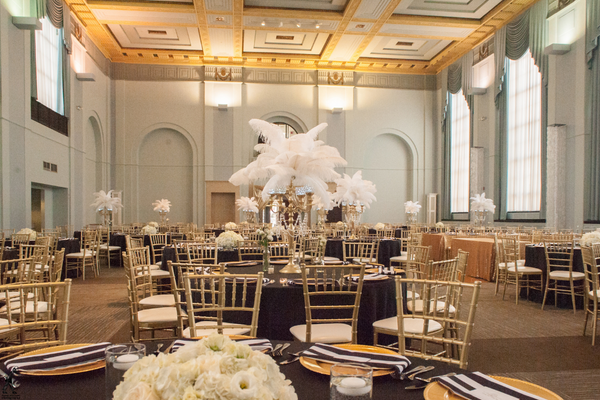 The Grand Ballroom is renovated in order to facilitate rentals for events and wedding receptions.
2013-onward: UM-Flint special events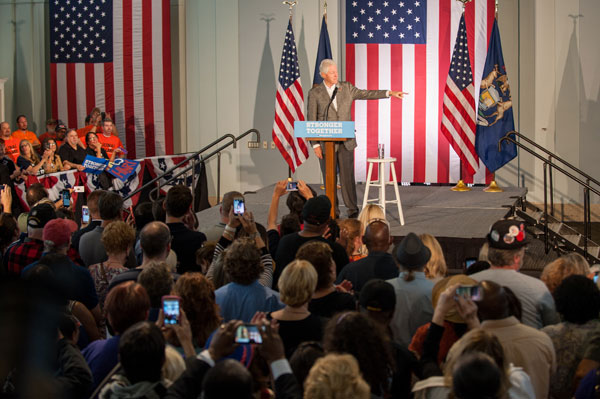 The university hosts many transformational events, such as the Critical Issues Forums and notable public figures and politicians, including President Bill Clinton and Jane Goodall.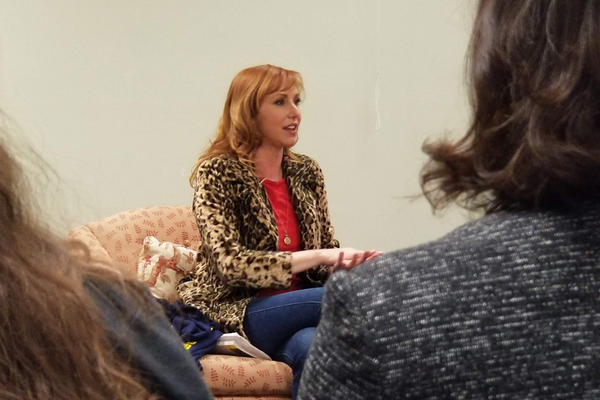 2021: COVID-19 vaccination site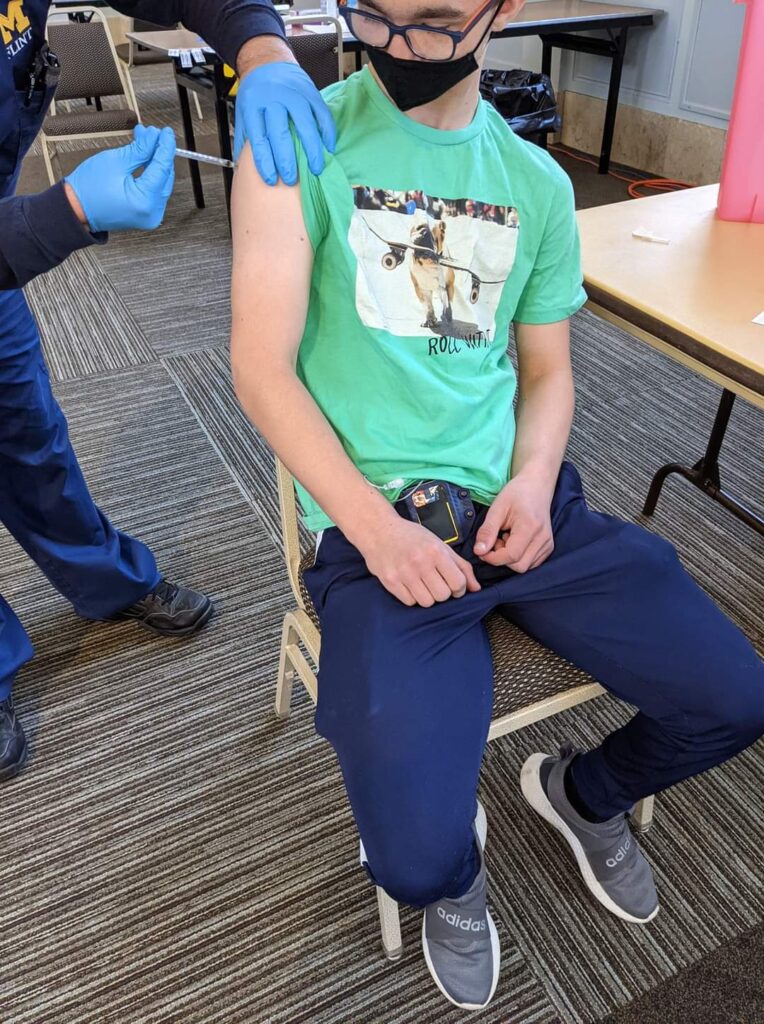 The first COVID-19 vaccination clinic in Genesee County for children aged 12 and up was staged at Northbank.
Interested in more?
For even more Flint and university history, visit the Northbank Center Management, Leasing & Tenant Services Office at NBC 407 to view documents highlighting notable moments in the building's and city's history.
Guided tours of some of the building's iconic spots will be available at the following dates and times:
January 10-11: Tour at 1 p.m. (12th Floor only)
January 17-18: Full Tours at 2 and 4 p.m.
January 24-25 and 31: Full Tours at 2 and 4 p.m.
Tours will take participants through the 12th floor, 11th-floor former IMA gym and track area, to the bank vault, and the Grand Ballroom. Tours begin at NBC 407.
For information regarding holding events at Northbank Center, contact Conferences & Events at flint.cae@umich.edu.
Logan McGrady
Logan McGrady is the marketing & digital communication manager for the Office of Marketing and Communication.