UM-Flint to host fall commencement ceremonies, Dec. 18
The University of Michigan-Flint will celebrate its summer and fall graduates during Fall 2022 Commencement, Dec. 18, at the Riverfront Conference Center. More than 950 students are eligible to participate. Both undergraduate and graduate students will be awarded degrees during four ceremonies involving the university's six schools and colleges.
The schedule for commencement is as follows:
College of Arts & Sciences, 10 a.m.
School of Management and College of Innovation & Technology, 12:30 p.m.
School of Nursing, 3 p.m.
College of Health Sciences and School of Education & Human Services, 5:30 p.m.
Doors for each ceremony open one hour before the start time. Graduating students are asked to RSVP before the Dec. 9 deadline by logging into the Student Information System portal and navigating to the graduation menu of the student services tab. Each graduate can bring four guests and the ceremonies will be live streamed and recorded at live.umflint.edu.
While each ceremony will include messages from Deba Dutta, UM-Flint chancellor; Sonja Feist-Price, provost and vice chancellor for academic affairs; and Paul Brown, U-M regent, student speakers have also been selected to share their perspectives with graduates and their guests.
"Commencement is perhaps the most meaningful event of the year for our campus community and hearing the messages of our student speakers is a special highlight in its own right," said Sonja Feist-Price, provost and vice-chancellor for academic affairs. "Their stories of persistence and dedication represent the qualities all UM-Flint students have embodied on their way to commencement and are an inspiring reminder for all faculty and staff of why we do this work."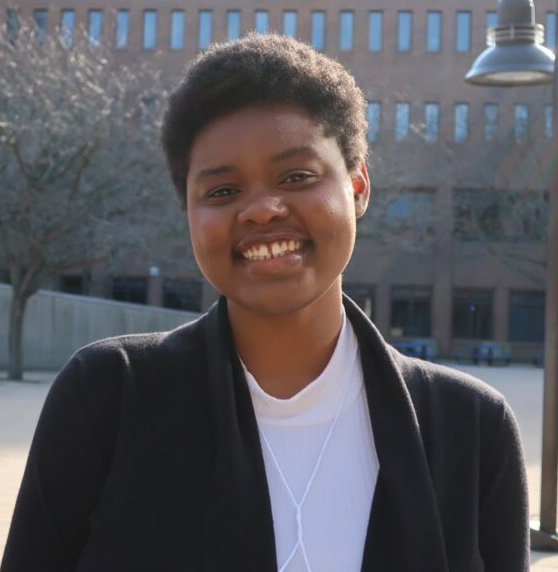 Jazlynne Cathey, a molecular biology and biotechnology student from Grand Blanc, will speak at the 10 a.m. ceremony. An aspiring genetic epidemiologist, Cathey said UM-Flint helped her grow in confidence, both academically and interpersonal.
"I was able to do two independent research projects, one ongoing, and the other presented in front of more than 50 people. I felt more comfortable speaking up in class, asking questions, and meeting professors during office hours to get a better understanding of a subject I love: Molecular Biology and Biotechnology. I no longer feel that imposter syndrome during every assignment, the nagging worry of not being able to match up," she said.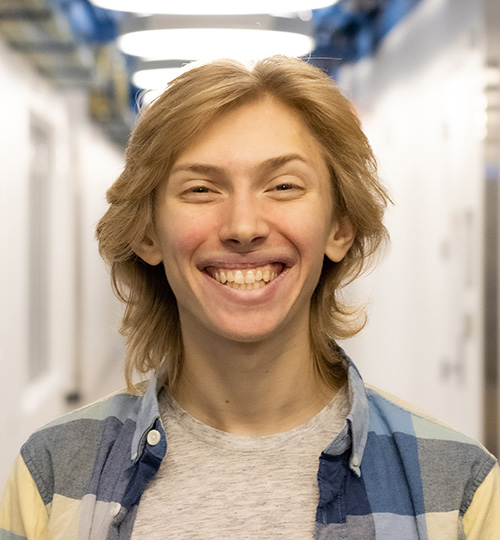 Marco Colonna, a computer science student from Grand Blanc, has been tapped for the 12:30 p.m. ceremony. He was able to take advantage of multiple experiences on campus to build his community.
"The most meaningful part of my UM-Flint experience has been feeling like I'm a part of something. When I contribute to class, I know I've added value to the classroom. When I participate in an event on campus, I know I've helped support whoever organized the event. When I played in the university wind symphony, I knew my part mattered. It's clear and tangible how you can make a difference or contribute at UM-Flint," Colonna said.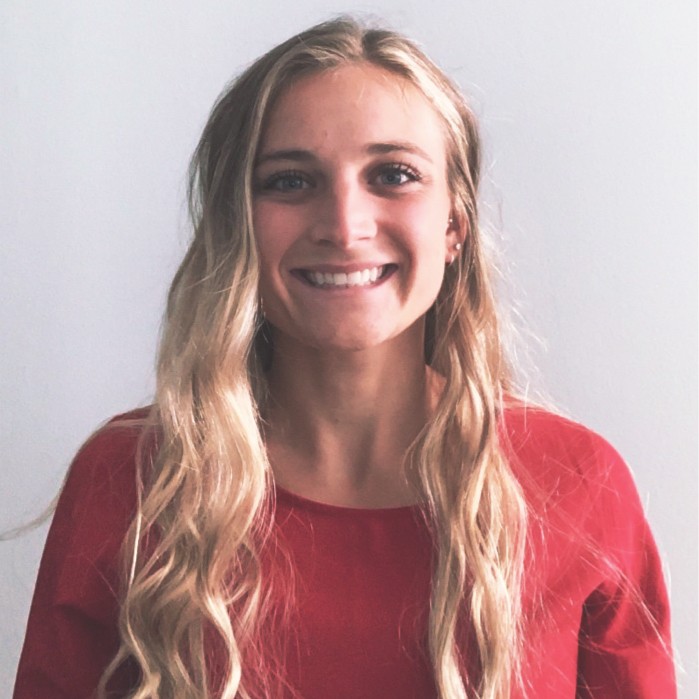 Audiences will hear Paige Goulette speak at the 3 p.m. ceremony. A 2016 graduate of UM-Flint's Bachelor of Science in Nursing program, Goulette is now earning her Doctor of Nursing Practice degree from the university. The Owosso resident works as a neurology nurse navigator at the Memorial Healthcare Institute for Neuroscience and is also the recipient of the Ellen A. Woodman School of Nursing Transformational Leadership Award, given to a graduating student from SON who "demonstrated transformational leadership through collaboration, intellectual stimulation, charisma, and conveyed a professional image through a direct and visible impact on others."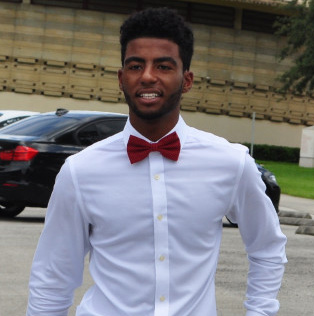 Rounding out this year's student speakers is Manny Belal, a health science student living in Grand Blanc. Belal started his education at the University of Miami. Struggling socially and academically at the larger school, Belal found success at UM-Flint thanks to the university's smaller class sizes and individualized attention. He even founded a chapter of the Minority Association of Pre-Medical Students on campus.
"My experiences at UM-Flint made me the person that I am today, and significantly influenced my plans for the future as I now walk a path I am confident I can reach," Belal said. "Faculty at the university have not only molded me into a better overall student but also taught me how to model myself professionally and excellently in and outside the classroom."
All graduating students are invited to share their stories on the UM-Flint graduates webpage.
More information regarding UM-Flint's Fall 2022 Commencement can be found online.
Logan McGrady
Logan McGrady is the marketing & digital communication manager for the Office of Marketing and Communication.