UM-Flint offers new degree in software engineering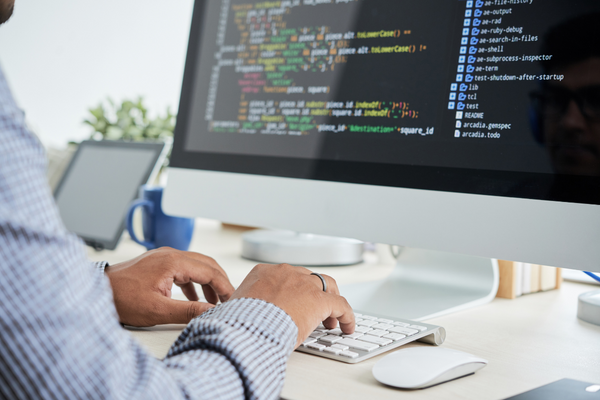 Job security. Rewarding, problem-solving work. Competitive salaries. There's no wonder software engineering is one of the most in-demand careers for both employers and job seekers alike. In order to meet both the growing demand for software developers and the lightning-fast pace at which technology is evolving, the University of Michigan-Flint's College of Innovation & Technology has added a Bachelor of Science in Software Engineering that is now available for 2023 applicants.
With an estimated 25% job growth rate through 2031 and nearly 75% of developers holding a bachelor's degree equivalent or higher, this programmatic addition will keep tech-oriented students on track to meet the needs of tomorrow's workforce.
The BS in Software Engineering consists of core courses such as data structures, operating systems, and software engineering for AI systems. The program will also be offered in several formats, including face-to-face, mixed-mode, and online to meet the needs of UM-Flint students in every life circumstance
"CIT continues its focus on workforce development through an environment centered on experiential learning and industry partnerships. As CIT builds out program offerings, it is critical to respond to market demands," said Chris Pearson, CIT dean. "The new program in software engineering will prepare graduates for software development jobs, with between 4,000 and 6,000 job postings each month in the southeast Michigan region. This program adds additional opportunities for students interested in computer science, information systems, cybersecurity, and information technology."
CIT first opened its doors in fall 2021 with three undergraduate programs and less than 40 students. The college has since expanded to offer ten undergraduate degree programs, a master's degree in computer science & information technology and several graduate certificates, with more than 500 enrolled students.
Applications are now being accepted for fall 2023. For more information on the BS in Software Engineering, visit its webpage.
Dayne Hopkins
Dayne Hopkins is the communications specialist for the College of Innovation & Technology. Contact him at dayneh@umich.edu.