UM-Flint student continues to set example for others after her death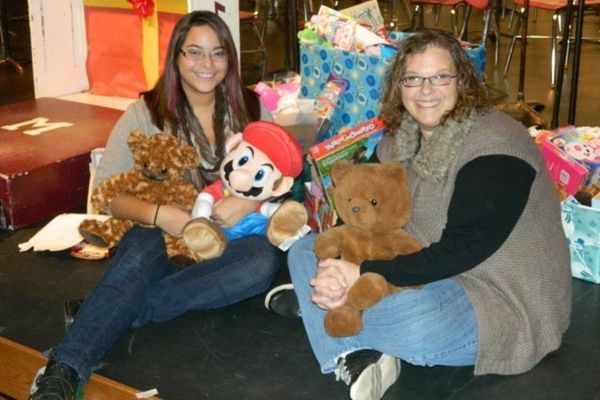 Kennedy Carter was determined to live her life to the fullest. The University of Michigan-Flint health care administration major from Mayville dealt with many health challenges but never let that stop her from spreading joy to others.
Carter, 26, who died in March, just weeks before graduating, was awarded a posthumous degree in honor of her dedication and tenacity. Carter's mom, Stacy Windham, hopes that others will live by her example.
Her family is currently collecting toys for Children's Hospital of Michigan in Detroit in order to make a donation for patients this Christmas in Kennedy's name, a tradition that she started as a teenager.
"She worked so hard through so much adversity," Windham said. "It doesn't matter what your circumstances are. You can still make lemonade. I think that most people would have had no idea that Kennedy struggled with health issues. That was intentional. She made a conscious choice to have a positive attitude and do things for other people."
Carter was diagnosed with end-stage renal disease at 13. She was in and out of the hospital and had a kidney transplant. Her mom says she went through the experience with strength and positivity beyond her years.
She was comforted by the nurses and health care workers that cared for her and wanted to provide the same comfort to other sick children. She started collecting toys at Christmas each year for other patients. After high school, she was a cheerleader at Mott Community College and organized toy drives during basketball games.
Carter also aspired to work in health care and make a difference for others. She went through EMT training and worked as a volunteer first responder in Mayville. While her health wouldn't allow her to pursue her dream of becoming a nurse, she graduated with an associate's degree in science from Mott Community College and then transferred to UM-Flint for the online health care administration degree.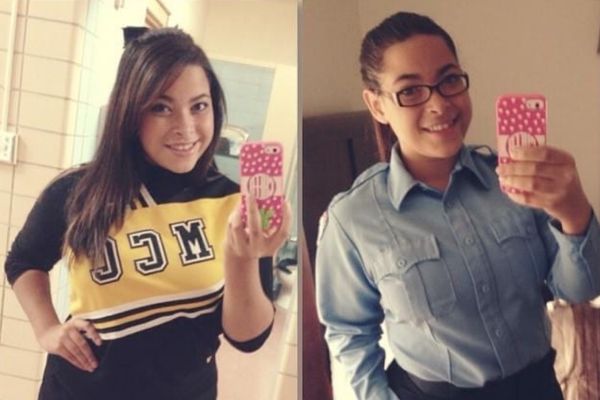 "Kennedy was one of the outstanding students in my classes and proved her mastery of all the content we covered," said Reza Amini, UM-Flint associate professor of public health and health care administration program coordinator. "She was a brilliant and diligent student who demonstrated a sense of responsibility towards her academic achievement and her peers."
Carter's dad, Anthony Carter, is a big University of Michigan football fan. Her parents were recently able to attend a U-M football game in Ann Arbor with Amini and cheer in Kennedy's memory.
"I know she was whooping it up," Windham said. "I stood up and yelled at the top of my lungs on her behalf."
Windham says her daughter was working on a book about her experiences and that she hopes to finish it in her honor. She also hopes that others will choose to live a life of purpose and joy, just as her daughter, whose middle name was Joy, was able to do.
"I want people to overlook what isn't great in their own backyard and help someone with the flowers on their side of the fence," Windham said. "Life is about finding joy. Kennedy took that seriously and she would want others to as well. She was such a shining light."
Those interested in participating in the Children's Hospital of Michigan toy drive can email Windham at windows2thepast@yahoo.com.
Martha Pennington
Martha Pennington is the communications specialist for the College of Health Sciences. She can be reached at mkpennin@umich.edu.