UM-Flint professor researches equitable STEM access through donk racing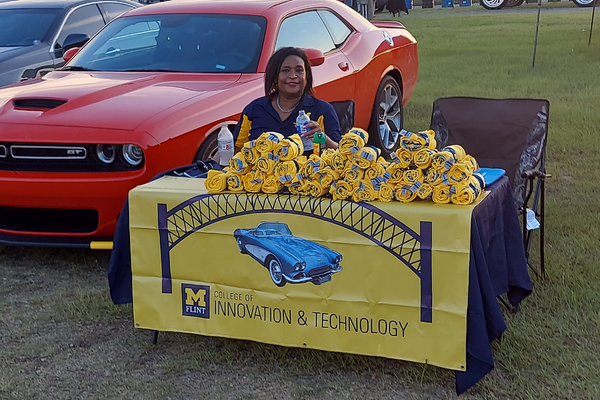 Big rims. Low profile tires. Modified suspension. Lots of chrome. Decked-out or classically refinished interiors. Lots of horsepower. This may seem like a misplaced Back to the Bricks article, but it's not. This is a story about research, informal learning and access to STEM for underrepresented minorities.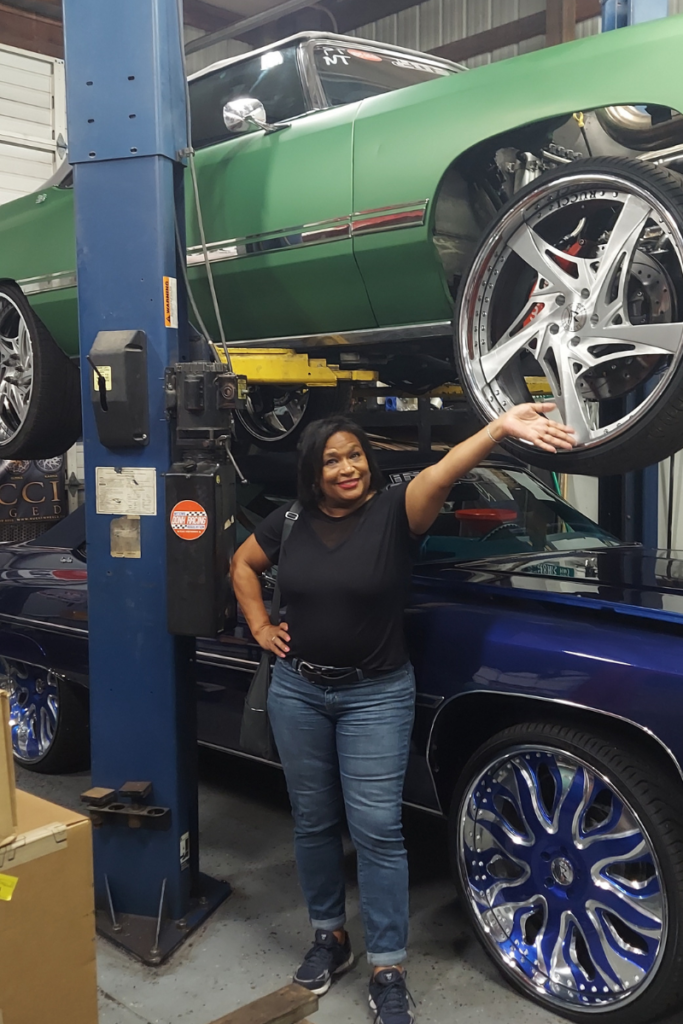 Shirl Donaldson is an assistant professor at the University of Michigan-Flint's College of Innovation and Technology. She is researching donk car racing to determine if it can help change the way minority youths think about STEM subjects in relation to themselves.
"When it comes to racing, tons of money is spent on the sport," said Donaldson. "Some teams have budgets in the billions but African Americans are visibly absent. Except for donk racing. You go to donk racing, you see a whole audience of African Americans, and a few other people sprinkled in," Donaldson said. "By contrast, if you go to an IndyCar race, you gotta look around and try to spot us."
A donk, strictly speaking, is a fifth-generation Chevy Impala or Caprice (1971-76) with at least 26-inch wheels, low profile tires and lifted suspension to accommodate those wheels. For a vehicle to qualify for competition in the National Donk Racing Association, there are a number of additional specifications that must be met. There are also 'G Body classes' which admit a wider range of 1969-88 GM makes. You might see a mid-1980s Cadillac Brougham in one of these races, or an Olds Cutlass, but it will have at least 22-inch wheels on it, the lower limit for smaller-bodied cars.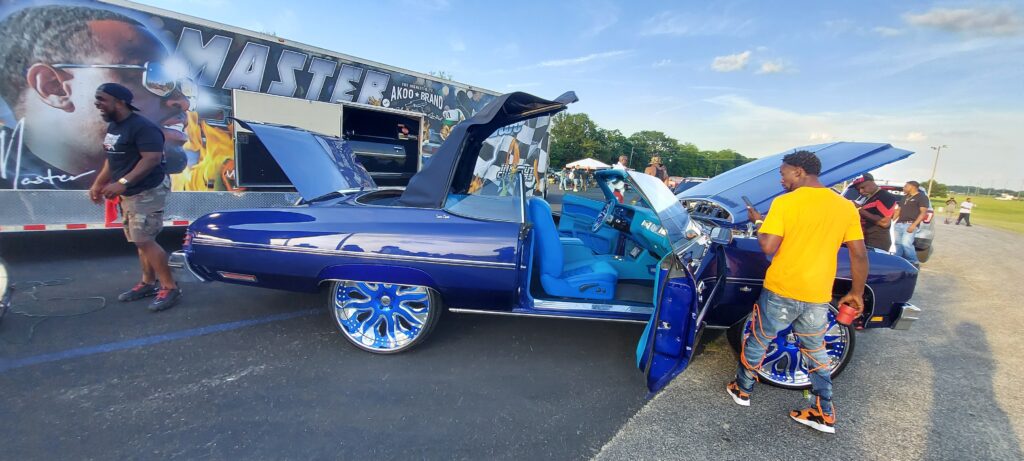 Before becoming a CIT professor, Donaldson was a manufacturing manager, specializing in project management and LEAN Process Improvement. She has an extensive background in the intersection of entrepreneurship and manufacturing from her family business running machine shops that supplied Tier 1 automotive companies. Last winter, during a COVID-19-induced TV binge, she stumbled on the show Donkmaster.
"With my traditional training, I noticed that everything they're doing is the antithesis of traditional racing," Donaldson said. "Like aerodynamics, they're big cars, not little cars. They're sitting up high, not low to the ground. That really grabbed my attention."
She then focused on the drivers and mechanics and how they had modified the vehicles. "No one ever said 'retrofit,'" said Donaldson. "No one ever said 'redesign' or any of the words that we use in the classroom. I wonder if these kids realize that they're watching applied engineering in action?"
According to WIRED's "5 numbers that explain why STEM diversity matters to all of us," the U.S. science and engineering workforce was around 86 million people in 2018 and growing ahead of other fields. The report cites that 84% of these roles were filled by white and Asian males. Companies and countries that increase diversity in the management of these fields will reap major economic benefits, according to the research cited.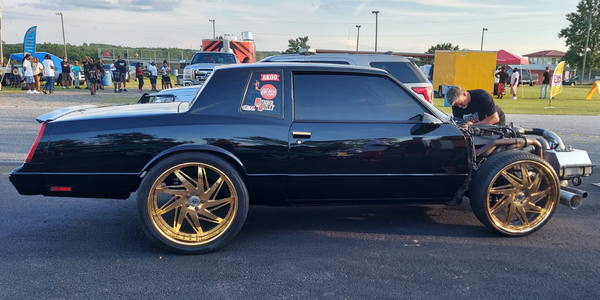 This year, Donaldson has been attending donk races and surveying 10-16-year-old kids, along with parents, drivers and mechanics. She asks the kids what their favorite subjects in school are and records additional qualitative data. "If we can figure this out early, what they like, what they don't like, and why they're here (at the race); that's a good starting point," she says. This academic year, Donaldson will hire a graduate student to help analyze the data from the surveys.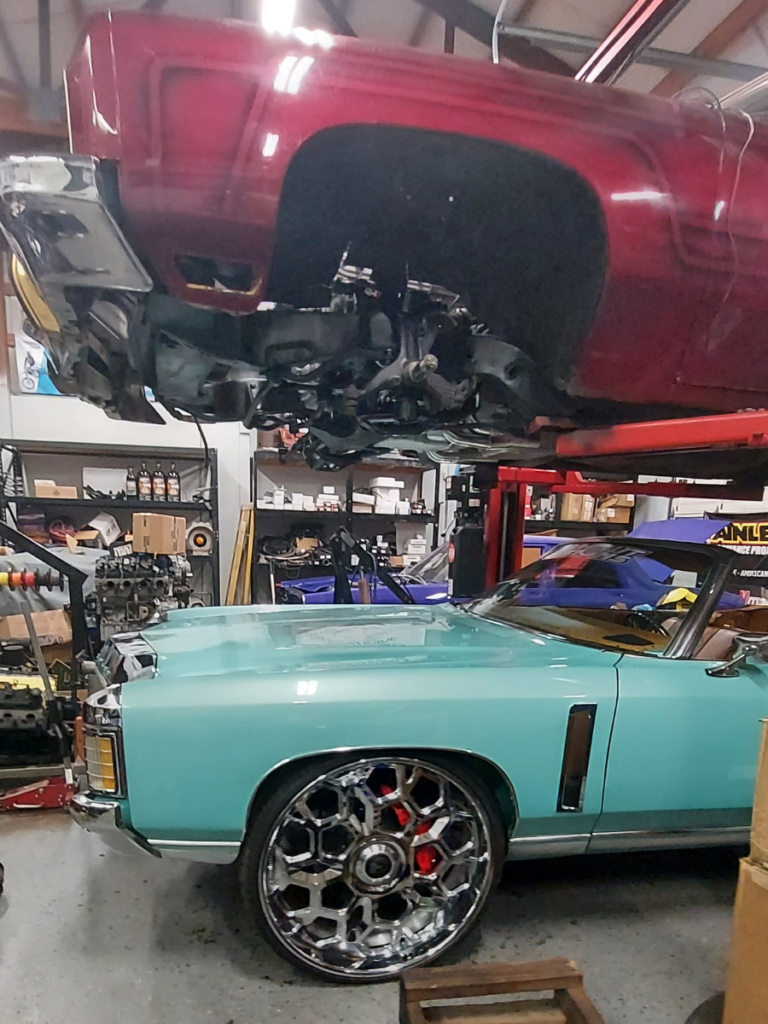 From the drivers and mechanics, she's gaining insight into the ways that STEM principles are utilized in their practices, whether traditionally or informally trained. A mechanic setting up a nitrous system – "that's chemistry," said Donaldson. "When you get into the IndyCar races and talk to the drivers, they're using geometry to figure their turns."
There are many engineering concepts that come into play as well. When the mechanics raise the vehicle's suspension and switch to the bigger wheels, they also have to modify the brakes and other components to compensate for changes in the center of gravity and wheel diameter. The NDRA requires parachutes and roll-cages with certain specifications, and an external shut-off switch to kill the motor and all electrical components.
At an IndyCar race, Donaldson got a chance to see a vast collection of race stats. "Those kind of data analytics may bring in some students who had not previously considered informatics or information technology (as a future career)."
Next summer, Donaldson plans to design and test a STEM and career workshop that is focused on donk racing. "This type of engagement is both informal learning and also applied learning," Donaldson explained. "Some kids are tactile learners. They may not feel comfortable dealing with formulas, but they're doing the work. We do a lot of hands-on learning at the CIT. But when students are interested and it's something that's important to them, they're going to make the extra effort and instructors are going to hold their interest longer."
Rob McCullough
Rob McCullough is a communications intern with the Office of Research and Economic Development. He can be reached at romccull@umich.edu.