Innovation and entrepreneurial mindsets thrive with MWIN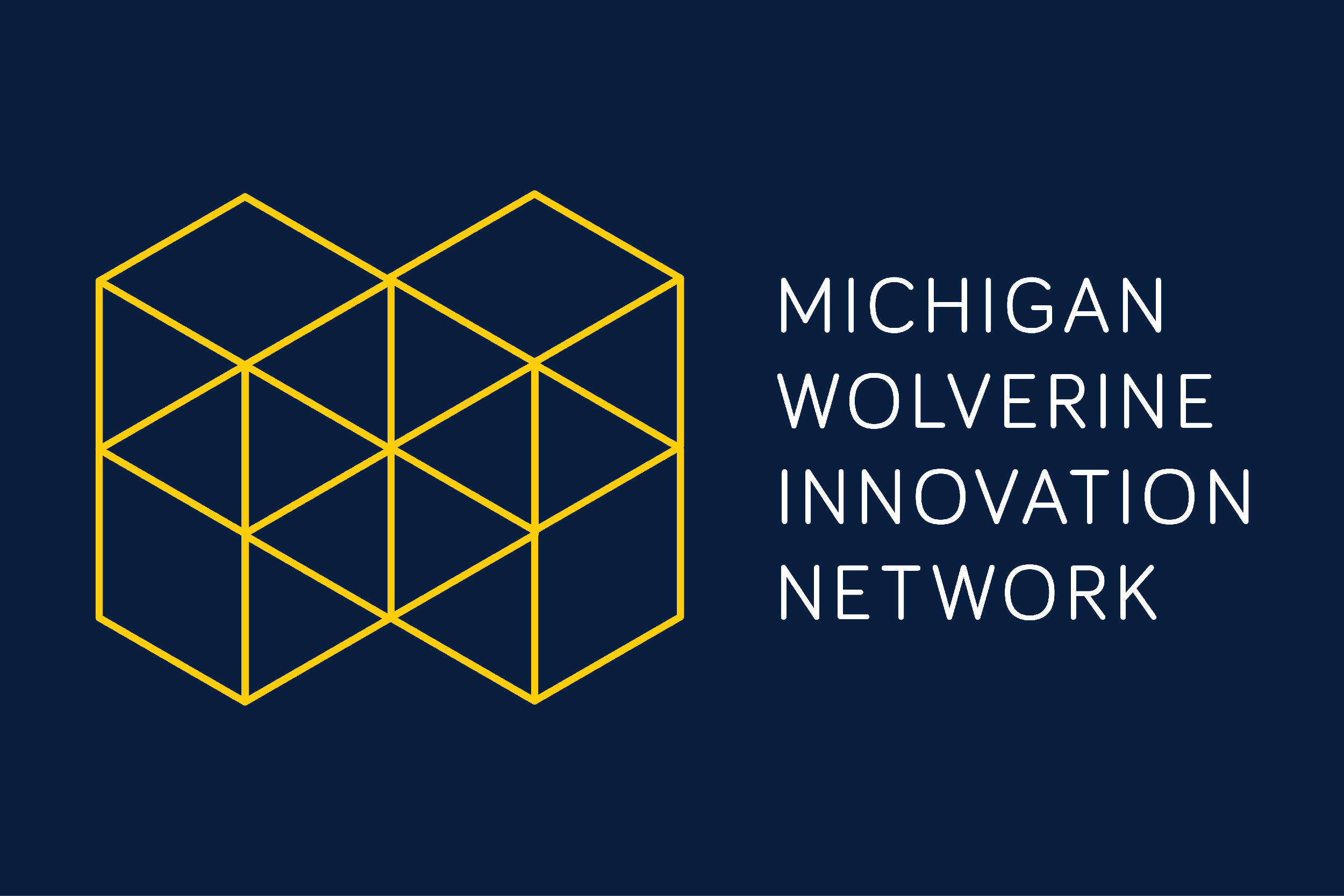 The second cohort of the Michigan Wolverine Innovation Network Faculty Innovation Fellows Program recently completed work. In this interdisciplinary initiative offered through the University of Michigan-Flint's Office of Economic Development, faculty innovation fellows from each UM-Flint school and college worked together to solve research problems with real-world applications. The goal of the program is to foster innovation, creativity and an entrepreneurial mindset across disciplines on campus.
MWIN brings fellows from various fields together through virtual workshops focused on entrepreneurship and the process of innovation and commercialization. In these workshops, not only do the faculty fellows gain knowledge on transitioning their ideas into the marketplace, they also get exposure to each other's work and how they can support one another.
Participating faculty represent diverse research backgrounds and are selected in part due to their interest in developing their own research into useful businesses and products. This year's faculty fellows included Yasser Aboelkassem, assistant professor of innovation & technology, Halil Bisgin, associate professor of computer science, Melissa Sreckovic, associate professor of education, Keith Kelley, associate professor of international business, Ming Li, assistant professor of mechanical engineering, and Thiago Ferreira, assistant professor of information technology & informatics.
The program guides the fellows through the ideation, product development, launch and potential commercialization of their innovations. The workshops were delivered by instructors from the UM-Flint campus and from the University of Michigan-Ann Arbor's Innovation Partnerships.
General topics for the workshops included the following:
SWOT (strengths, weaknesses, opportunities and threats) analysis of a business idea to refine and develop a business model.
Defining customer base, locating key partners, mentorship and networking.
Legal issues that surround starting a business and protecting intellectual property.
Marketing essentials, how to develop a cost structure and principles of revenue stream, profits and losses.
Creating a business pitch.
The program will be paired with an MWIN interdisciplinary capstone course, which will allow students to learn valuable 21st century career skills by working in collaborative teams with the faculty fellows innovating solutions to the demands of the marketplace. David Merot, EDA University Center director, identified this need in examining his own international student experience. "It was difficult to mingle ideas from various cultures and adapt them, especially when you're trying to put together a project that's of value for your future and that of others," he said.
The MWIN program helps both faculty and students combine diverse viewpoints and skills with the refining pressures that generally apply to the entrepreneurial process. Paula Nas, director of UM-Flint's Office of Economic Development, mentions that "the MWIN capstone course will provide a unique opportunity for students from multiple disciplines to gain experience working collaboratively in teams to solve real world issues, which is an ideal preparation for the students' careers."
The American Association of Colleges and Universities 2021 Employer Report identified that, in addition to traditional technical skills, more than 90% of employers are looking for graduates with the ability to use their knowledge to solve real world problems. The report also highlighted that participation in applied learning experiences provides graduates a clear advantage by helping them better articulate their student outcomes. Teamwork and critical thinking were also identified as important skills for graduates to have mastered.
Aboelkassem said, "the MWIN program provided me with skills I was never exposed to before and featured world-class speakers. I was also glad for the opportunity to listen to my peers' experiences and how they think about their own products."
The program is supported by funding from the CS Mott Foundation and from the US Economic Development Administration. For more information, reach out to Paula Nas at pnas@umich.edu.
Rob McCullough
Rob McCullough is a communications intern with the Office of Research and Economic Development. He can be reached at romccull@umich.edu.