UM-Flint helped Mallory get accepted to law school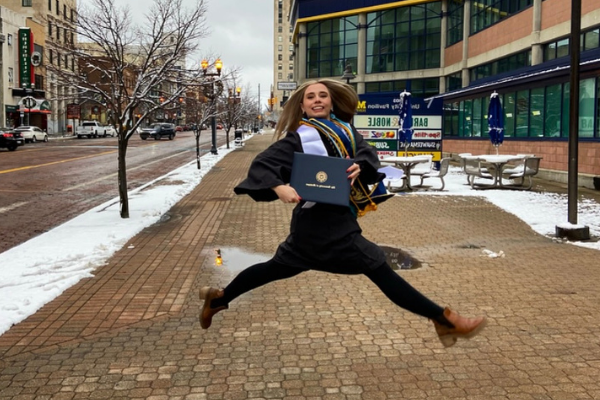 Mallory Lucas is headed to Wayne State Law School – and the University of Michigan-Flint helped her to get there.
A 2021 criminal justice and sociology graduate, Mallory took advantage of the experiences available to her as a UM-Flint student to help her application stand out. She built her credentials as a tether agent with the Genesee County Jail, monitoring individuals out on bond. She learned of that opportunity from Associate Professor Kenneth Litwin, who knew of Mallory's aspirations and worked to connect her with meaningful opportunities.
Mallory also found an internship with the Genesee County Prosecutor's Office, allowing her to gain first-hand knowledge of the courts system as an undergraduate.
"One of the prosecutors took me under her wing, which created such a great experience. I was able to sit at the prosecutor's table, right in front of the judge," Mallory explains. "I was able to work with witnesses and police officers to prepare them for court."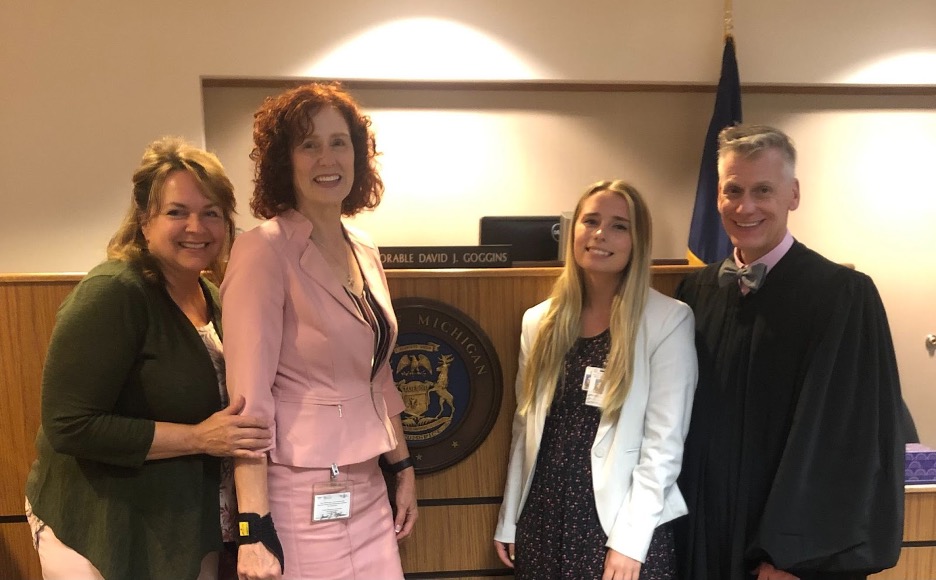 While these experiences outside of the classroom gave Mallory a definite step-up, the close connections she was able to form with her professors provided a solid foundation for her success. Mallory explains that multiple professors went the extra mile in helping her, taking time to discuss course material in-depth and offering mentorship for her professional future.
"Several of my professors helped me develop my personal statement for law school. I just know that I can trust them and that they want good things for me and that they believe in me, which is huge," Mallory says. "They never doubted my ability to change some of the issues we talked about in class. That is really meaningful."
After earning her law degree, Mallory would like to work in a prosecutor's office, informed by her experiences as a UM-Flint student. This work would not only allow Mallory to remove violent offenders from the community but also advocate for a more preventative approach to violent crime through uplifting policy and legislation.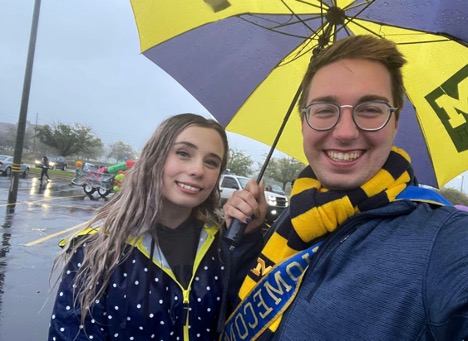 Mallory's advice for aspiring lawyers at UM-Flint? Join the Pre-Law Society early in your college career. She explains that joining the Pre-Law Society in her senior year helped her to connect with like-minded students and find support during the stress of preparing law school applications. For students with busy schedules of internships and classwork, Mallory recommends a planner to stay on top of deadlines, and to emphasize self-care when you can (she made time to exercise – remember the Recreation Center is a great resource).
Interested in studying with UM-Flint to prepare for law school? You can apply today or request more information.
Logan McGrady
Logan McGrady is the marketing & digital communication manager for the Office of Marketing and Communication.