SOM partners with Ukrainian B-school, offers virtual workshops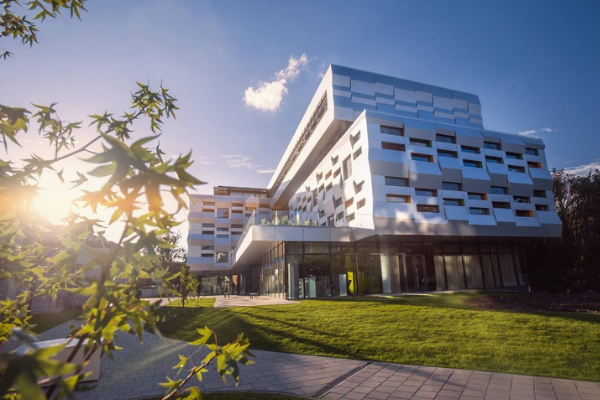 It was late February when Aneil Mishra, dean of the School of Management at the University of Michigan-Flint, first connected with UCU Business School (LvBS), a graduate and executive business school in Lviv, Ukraine. Speaking with Academic Director Nataliya Oboznenko, the pair brainstormed opportunities for collaboration. Even during this initial conversation, the specter of escalating hostilities with Russia loomed large.
"I simply was amazed and admired Nataliya's courage—that she would be looking to conduct long-term planning when war could come to her country any day," Aneil recalls.
Just two days later, Russia launched a full-scale invasion of Ukraine. Oboznenko continued her planning efforts in concert with UM-Flint, undeterred despite the extraordinary circumstances. This work culminated on April 14, when Aneil and his wife, Karen Mishra, conducted a virtual Gallup CliftonStrengths workshop for students in the MSc in Innovations and Entrepreneurship program at UCU Business School. In this session, the Mishras used their expertise to help the next generation of Ukrainian leaders gain unique personal insights, valuable in both their professional and personal lives.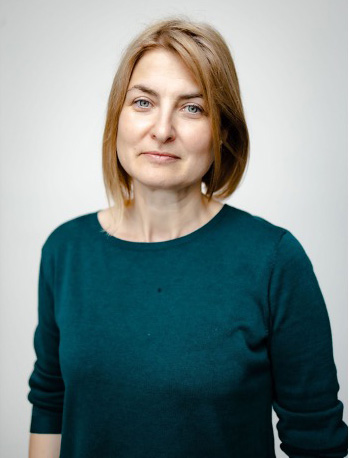 "The way [Aneil and Karen] teach and the quality of the Gallup test itself introduced our students to the global learning ecosystem and teaching culture. We live in the global context in Ukraine and we are worth being integrated in this context in every sphere of life," Oboznenko explained.
Finding strength
As a globally-certified StrengthsFinder coach, Karen has conducted workshops such as these for thousands of students and executives. Participants answer a series of questions in advance that identify their top five strengths – ideation, empathy, communication, adaptability, etc. The workshop explores these results in more detail and offers practical ways to utilize the information.
"The whole world tells you what you're not good at. But people deserve confidence in their career, in their lives," Karen says. "This tool helps people understand themselves and gives them a concrete way to explain the value they bring to a team."
Though Karen is an expert, coordinating such a session during a global conflict presents unique challenges. During a planning call a few days before the event, Oboznenko had to evacuate from the school to shelter. Aneil explains that it was "humbling to think that there is a war going on, but she keeps focused on doing everything to help her students. We decided to be focused in that same way."
During the session, participants were asked to identify the biggest challenge they are facing in their lives. Not surprisingly, the most frequent response was the war. But they also identified more everyday struggles, such as work-life balance, career goals, and time management.
On-going partnership
Even with the StrengthsFinder event just completed, the School of Management and UCU Business School are already exploring opportunities for further collaboration. The Mishras will be conducting a second Strengths workshop with another set of graduate students. In addition, drawing from the Mishras' internationally recognized expertise on trust, talks are beginning for a future panel discussion focusing on trust in times of crisis.
In addition, many students at UCU Business School are required to complete a field project, in which they partner with and study a company. Completing such work is becoming increasingly difficult in Ukraine, so SOM is exploring how UCU students can work with UM-Flint business faculty to complete this requirement. Eventual plans for formal exchange agreements are also in the beginning stages.
"We are open to all types of cooperation and partnership, especially with those institutions and people who believe in Ukraine," Oboznenko says. "We will be delighted to build and launch an exchange of students, a joint program or research project together with UM-Flint. And we are confident that this cooperation will be fruitful for both sides."
How to help
The UCU Business School website encourages visitors to donate to Come Back Alive, an organization that supports the Ukrainian military through supplying technology, training, and support to service members.
Logan McGrady
Logan McGrady is the marketing & digital communication manager for the Office of Marketing and Communication.