UM-Flint to honor sexual assault survivors at Take Back the Night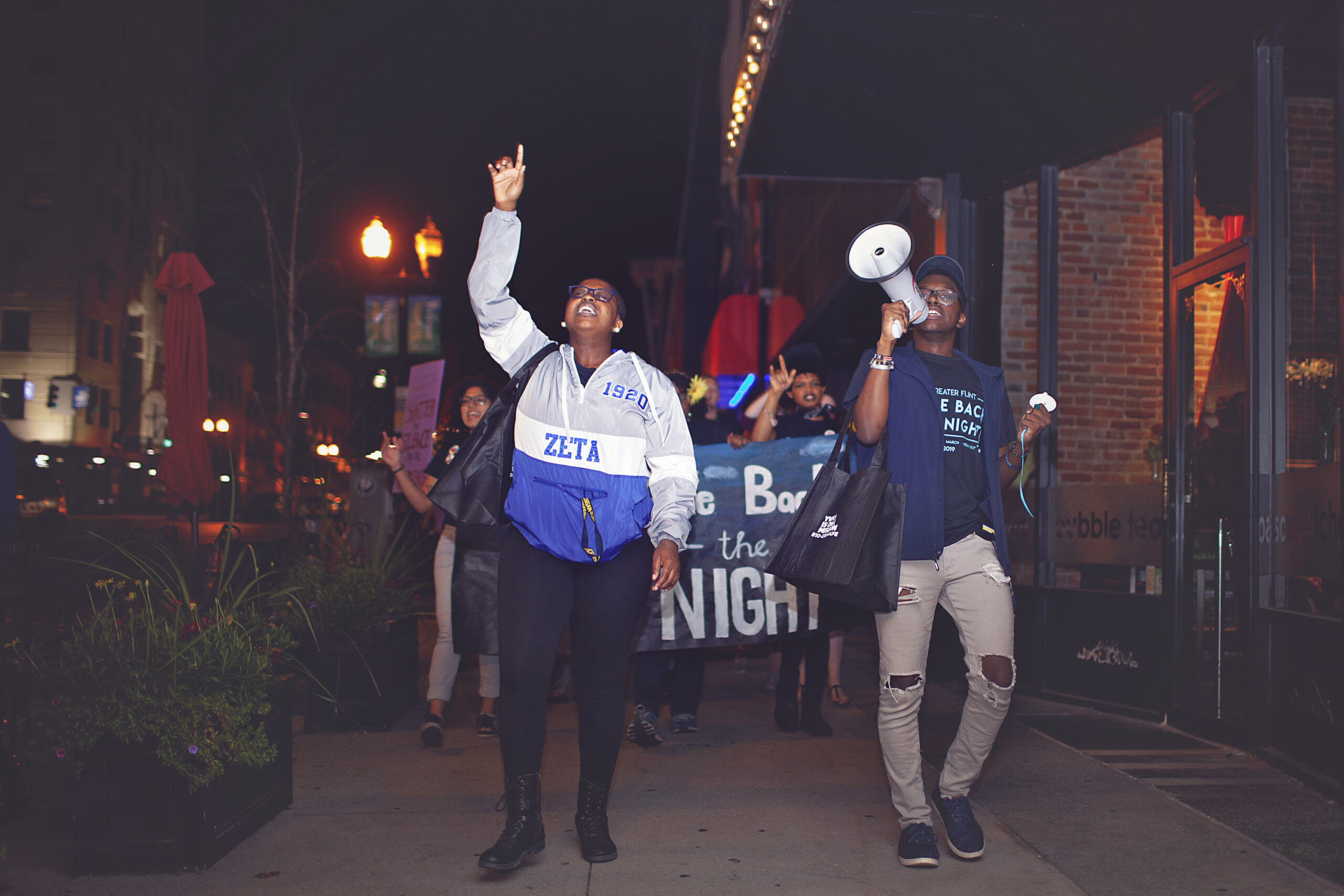 The University of Michigan-Flint and the Flint community are coming together to honor survivors and reclaim safety with the annual Take Back the Night.
The event is symbolic of reclaiming the safety and autonomy of survivors of sexual violence. It publicly calls out the impact of assault and facilitates healing through sharing stories of survivorship. According to RAINN, 13 percent of all college and university students experience sexual assault.
Take Back the Night, which is open to the UM-Flint community and the public, begins at 6 p.m. on Thursday, April 14 in the UCEN Happenings Room. April is Sexual Assault Awareness Month.
The event includes a rally with a call to action, a march to unite supporters and community members, and a survivor speakout for people to share their experiences without fear of retaliation.
Trinea Gonczar, a survivor of the Nassar case, and Kirei, a local poet and UM-Flint alumna, are among this year's speakers.
"This is an important event for the community to understand the impact of sexual violence and to be made aware of how to get involved to prevent sexual assault in this community," said Samara Hough, the UM-Flint Center for Gender and Sexuality director. "More importantly, it is an important event because survivors are able to be recognized in a way that unites survivor experiences and acknowledges their tremendous strength, courage, and ultimately facilitate hope."
Take Back the Night began in the 1960s in Belgium and England as women protested not being able to walk alone at night. The movement grew from there to the worldwide event it is today.
Additional Sexual Assault Awareness Month Events will be held throughout the community, including a Survivor Artist Showcase on April 11.
UM-Flint's Center for Gender and Sexuality offers sexual assault resources, advocacy, and education for women, the LGBTQIA2S+ community, survivors, and allies.
Lindsay Knake
Lindsay Knake is the Communications Coordinator for the UM-Flint Division of Student Affairs. Contact her with any questions, comments, or ideas about the DSA newsletter, social media, events, and communications.