Creating meaningful partnerships with UM-Flint Business Engagement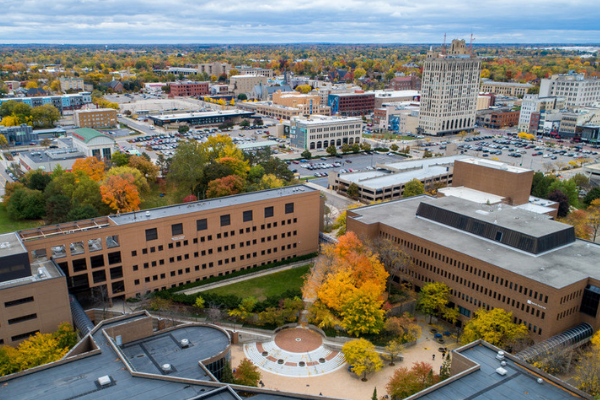 Businesses of any size can benefit from the many partnership opportunities offered by the University of Michigan-Flint. From faculty research, event sponsorship, talent acquisition, classroom projects, customized professional development courses, and more, Business Engagement at UM-Flint works to advance the missions of the university and organizations in the community with meaningful collaborations.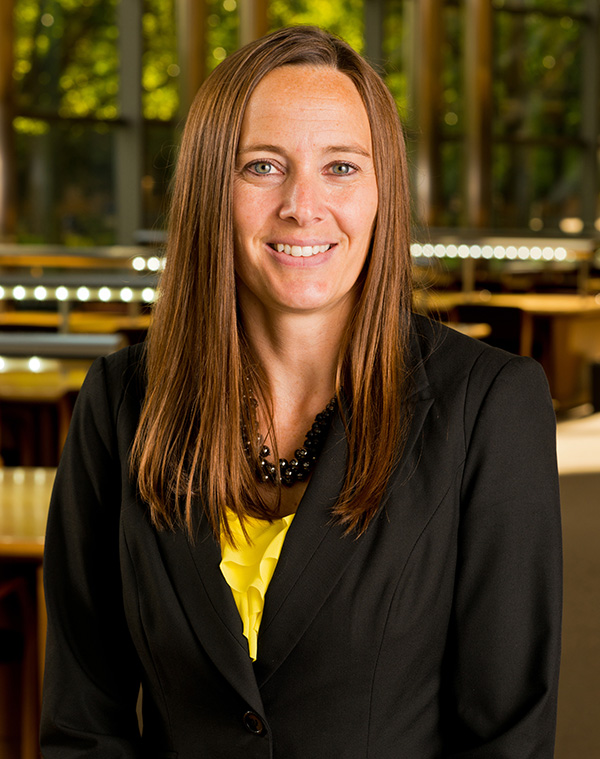 In this Q&A, Corporate/Foundation Relations Associate Director Sara Barton offers insight on how businesses can benefit from partnering with the university.
How would you describe Business Engagement at UM-Flint?
The Business Engagement unit connects companies with resources at the University of Michigan-Flint. We invite businesses to see firsthand what our students and faculty can do for their organizations. Classroom projects and senior capstones can provide solutions to your company as well as applied experience to our students. The Business Engagement team is here to help your company form a mutually beneficial relationship with our university.
How does the diverse student body at UM-Flint contribute to Business Engagement?
Creating talent is our expertise. We have over 100 majors including sociology, psychology, engineering, operations and supply chain management, nursing, physical therapy, education, social work, and many, many more! We help businesses find students that want to excel and bring new life into your company. A partnership with Business Engagement can allow you to help mold education to better fit the roles and jobs that employers in your industry need.
How are faculty experts connected with Business Engagement?
The UM-Flint faculty is composed of internationally renowned experts with close ties to the community. We can partner your company with the right faculty member to find an innovative solution to your business needs. We also have many senior-level group projects that partner with industry to provide solutions in an academic setting. The university wants to be your main partner in moving your business forward and finding innovative solutions.
How can an organization get involved?
If you are a company looking for talented student employees, innovation solutions, or marketing exposure, the best thing to do is send us an email at bec.umflint@umich.edu. We look forward to working with you!
Makayla Phillips is a Communications Assistant with the Office of Research and Economic Development.