The best moments from UM-Flint24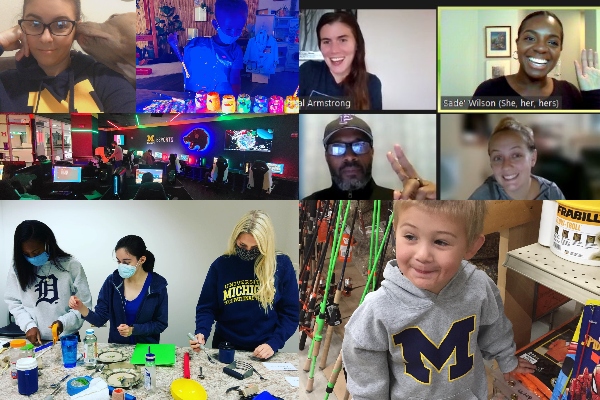 Each year, UM-Flint24 allows the University of Michigan-Flint community to document 24 hours of their lived experiences. Whether working on campus or studying at home, the submissions always highlight the diversity and flexibility of our campus and the people that make it great. Students, faculty, staff, and alumni used the hashtag #UMFlint on Instagram and Twitter to submit their photos, which are cataloged on social.umflint.edu.
This UM-Flint24 was special for a few reasons. It took place on September 23, 2021, the 65th anniversary of UM-Flint's founding; we shared historical photos to mark the occasion and you'll see some below. It also records university life after returning to campus during COVID-19. You'll see masks while people stay safe on campus, but you'll also see the joy and connection of being together at the university we love.
Here are just a few highlights of this historic day.
The Dogs
Our furry friends have become constant companions as many of us spend more time at home. They keep us company while working and studying, and wait patiently for our return from campus.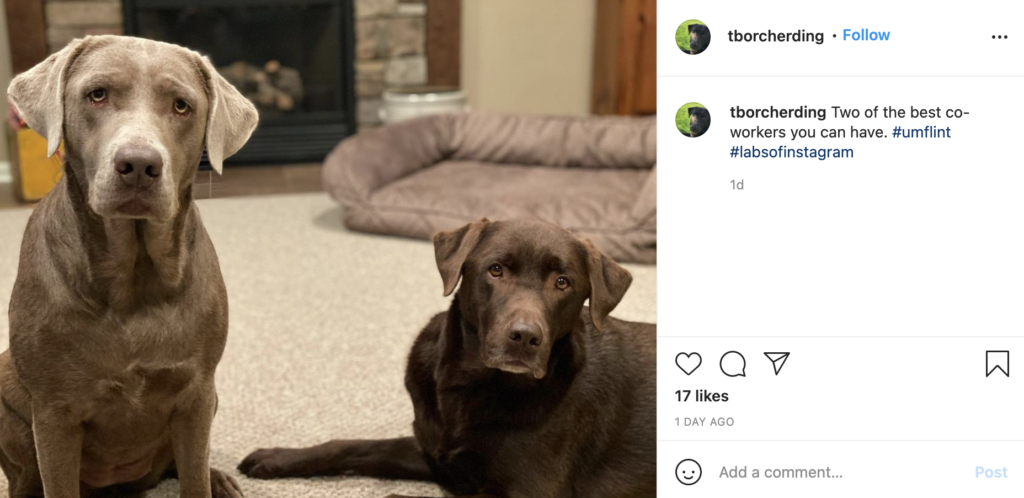 The Anniversary
It's been 65 years since UM-Flint was founded in 1956. We were called Flint Senior College back then, and offered two-year programs that allowed students to complete their bachelor's degree after studying at the junior college level. A lot has changed since the 50's, as UM-Flint now offers certificates and bachelor's, master's, and doctoral degrees.
We also shared a story that documents UM-Flint history through archival images. Click here to see the beginnings and evolution of campus.
The People
UM-Flint boasts beautiful buildings and cutting-edge equipment, but the heart and soul of this institution are the people that live, learn, and work here.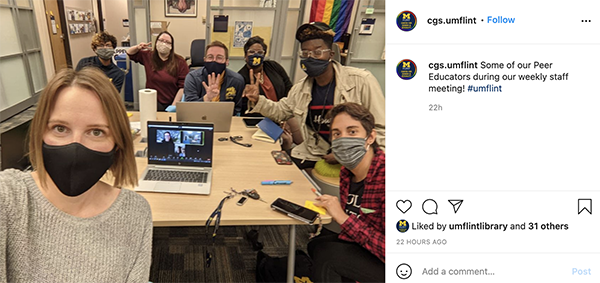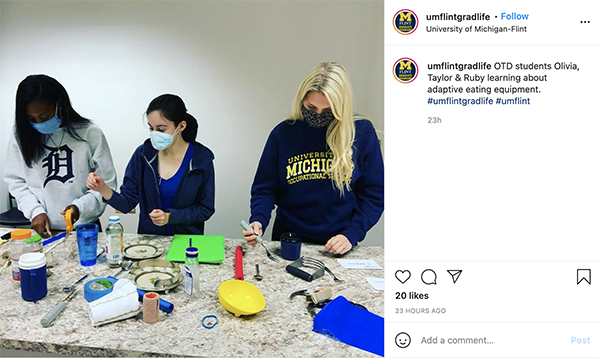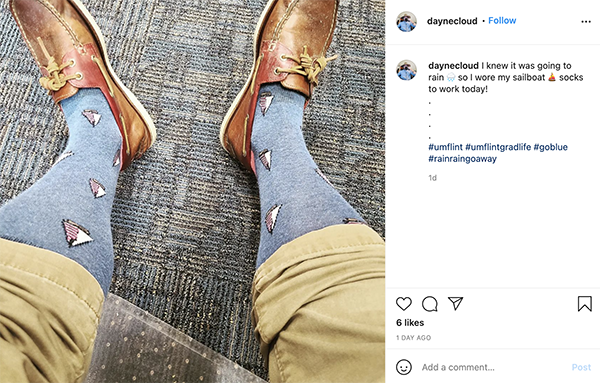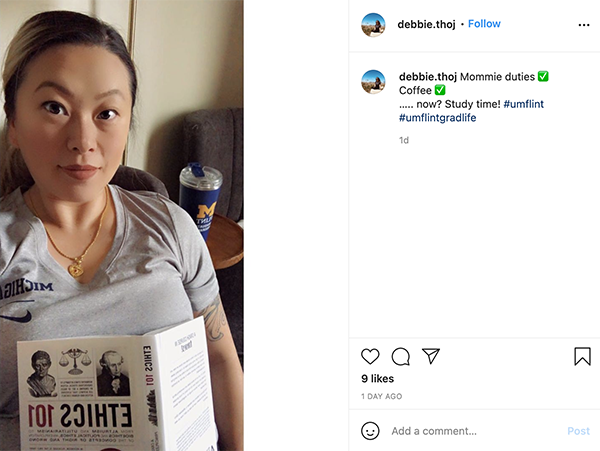 There's So Much More
We can't include every submission here, so be sure to visit social.umflint.edu to see the full collection of memories from UM-Flint24.
While you're scrolling, it's important to remember that there's behind the day than fuzzy dogs and fun socks. UM-Flint24 gives us the opportunity to capture a pivotal moment on campus and in the lives of our stakeholders. According to archivist Colleen Marquis, initiatives such as this create opportunities for everyone to create history.
"For too long history was thought of as driven by important people – politicians, leaders, and the wealthy – but in recent years, historical scholarship has shifted to recognize that the tapestry of human experience is what drives history. We've looked back at the lives of peasants, serfs, and everyday people," Marquis says. "Now is the time to move forward in history so to speak, by writing it ourselves, by leaving our mark. History and community memory have been divorced from one another for too long. Your experience, every experience, is meaningful and important in understanding humanity."
Logan McGrady
Logan McGrady is the marketing & digital communication manager for the Office of Marketing and Communication.