University of Michigan-Flint Plans Tuition Freeze for 2021-2022 Academic Year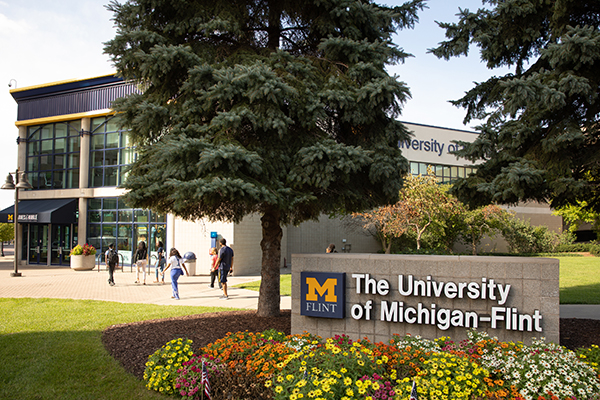 The University of Michigan-Flint is planning to freeze undergraduate tuition and all mandatory fees for the upcoming academic year, and make a significant new investment in scholarships, grants, and academic support services for students. These plans will be reflected in the budget presented to the Regents for consideration at their June meeting.
Keeping UM-Flint one of the most affordable public universities in the state is a high priority for Chancellor Deba Dutta, who is confident the Regents will support this approach.
"The ongoing pandemic has affected families, and many are facing financial challenges in Flint, Genesee County and the region from which UM-Flint draws most of its students," said Dutta. "We launched Blue For You, a comprehensive financial aid program for new and continuing students. Additionally, by holding tuition flat next year we hope to provide financial relief to all of our students and their families."
UM-Flint is a top educational value in the state, with a strong tradition of accessibility for students. It is the fourth most affordable public university in Michigan, and last year all online fees paid by students were eliminated.
Launching this fall, UM-Flint's new College of Innovation and Technology will offer two dynamic new majors: Digital Manufacturing Technology and Information Technology and Informatics. These programs are more applied than engineering bachelor's degrees and will prepare students for jobs in the high growth technology sector.
In addition to the new college, UM-Flint continues to offer in-demand degree programs in the fields of business, healthcare, nursing, education, and STEM, many that are nationally recognized for excellence. The online Bachelor of Business Administration (BBA) program is ranked as the top online business program in the state of Michigan, and the Green Chemistry bachelor's program is a first in the nation.
"UM-Flint is committed to providing a high-quality education in fields that have excellent job prospects. By keeping tuition low, we ensure our students receive a high return on their investment," said Dutta. "Knowing that tuition will not increase in the coming year will be helpful to students and their families as they make decisions. Our faculty and staff are here to help."
Contact University Communications & Marketing with comments, questions, or story ideas.