UM-Flint Vice Chancellor for Business & Finance honored as "Everyday Hero"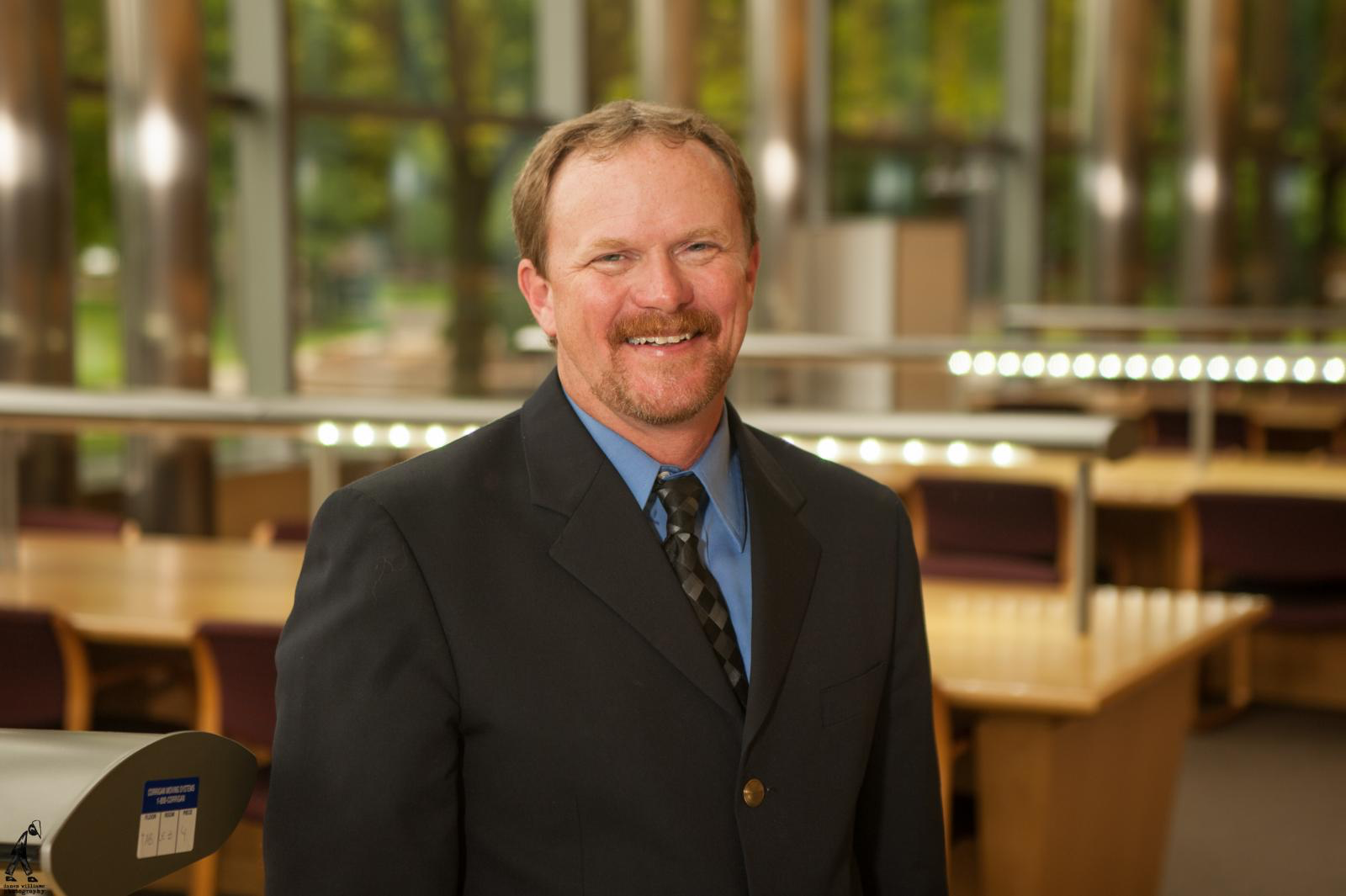 Mike Hague, Vice Chancellor for Business & Finance at UM-Flint, was honored as one of Genesee County Educational Foundation's "Everyday Heroes" in a virtual ceremony on March 11.
According to the Genesee Intermediate School District, this honor is given to people "whose work over the past year has made a positive and impressive impact on children in Genesee County."
Hague was honored for his work with the Genesee Early College. Genesee Intermediate School District (GISD), in partnership with the University of Michigan-Flint, operates the Genesee Early College (GEC). GEC is an intensive, state-of-the-art, five-year high school combining the best elements of the high school and early university experience.
Hague helps ensure that GEC students have appropriate classroom spaces to learn at UM-Flint. This has been especially critical in the past year, since GEC classroom spaces must meet COVID-19 safety protocol.
"While so many high schools were shut down, we were able to find ways to have the Genesee Early College students have a safe high school experience and keep their high school going on our campus," Hague said.
Hague took every opportunity to accept the award on behalf of many UM-Flint employees who helped GEC offer classes during the year.
"This is really an award for the team, not an award for me, but an award for all of the folks that went out of their way and made this happen," Hague said. "It was really good to recognize that GEC is such an important partner to UM-Flint, and UM-Flint is so critical to GEC. We have a great partnership and I am just honored to be able to help them fulfill their mission by offering classes through this unprecedented time."
Read Genesee Intermediate School District's official announcement below:
Contact University Communications & Marketing with comments, questions, or story ideas.