Club Baseball at UM-Flint back in action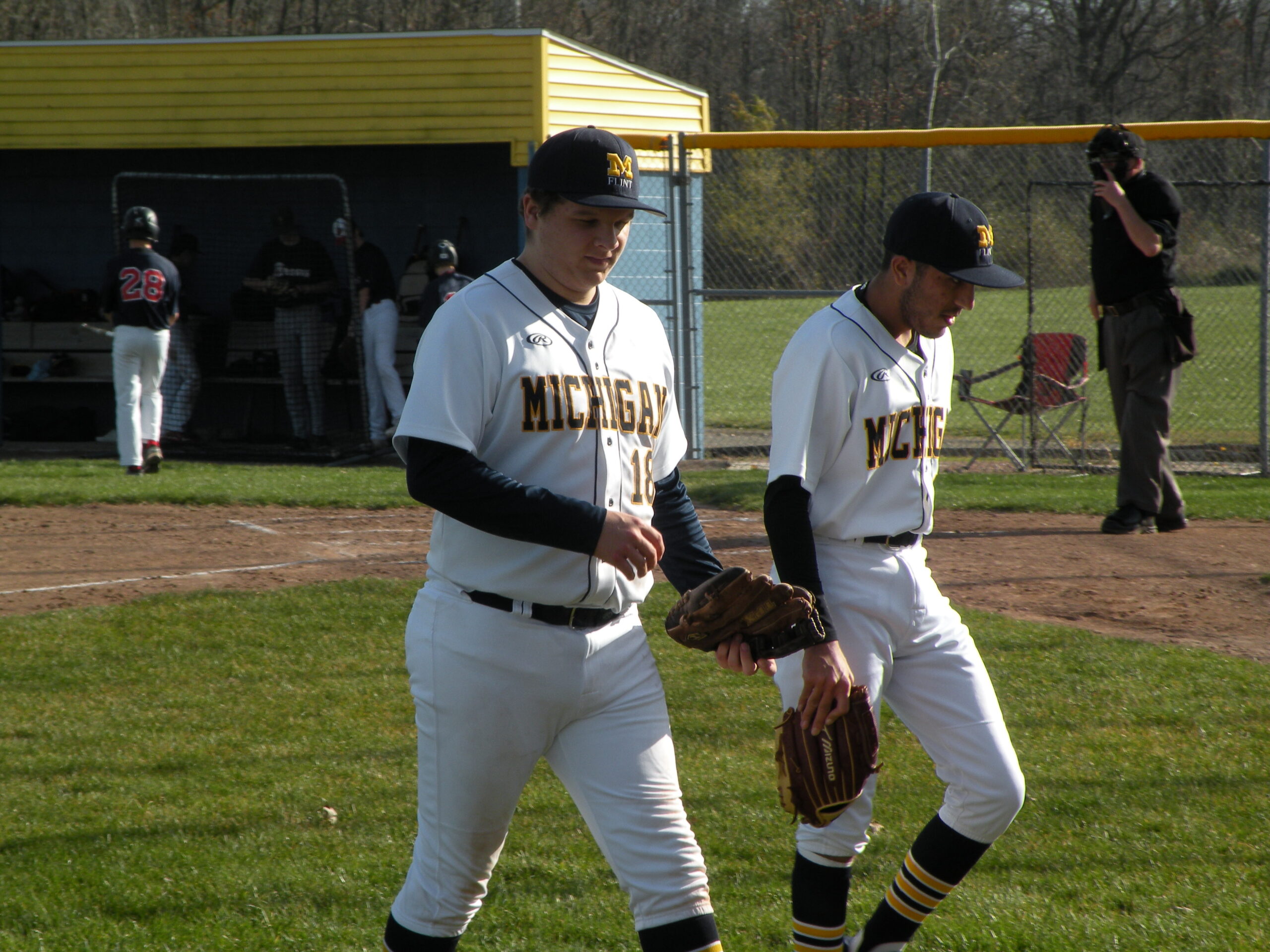 The newest Club Sport at the University of Michigan-Flint is back in play.
Club Baseball, which became an official team during Winter 2019, is picking back up after the COVID-19 pandemic forced them to delay their first season one year ago.
"Our team has grown in many ways, with many of the students forming friendships that will live on past their involvement in club sports, and we are continuing to look for ways to enhance the experience for our players and grow as a program," said Club President Shbeib Dabaja, a junior Economics major with a Pre-Med concentration.
The idea for the team came from Dabaja and Jacob Runnels, who is the team vice president. They started working on the team prior to their freshman year at orientation. Since the idea in 2018, the team has grown to 13 players.
"We shared a common goal in bringing the passion that we each had for the game of baseball to the University and giving others the opportunity to express this passion as well," said Dabaja, who is a junior Economics major with a Pre-Med concentration.
The team was supposed to start playing in spring 2020, but the COVID-19 pandemic prevented any Club Sports at UM-Flint. The team members had outdoor practice in Fall 2020 and resumed indoor practice in Winter 2021 while following COVID-19 protocols.
Club Baseball practices Thursdays and Saturdays at the indoor baseball facility Bullpen Sports in Flint. The team's plan for the rest of the season is uncertain given the pandemic, but they hope to continue to practice and play games, even exhibition games, in late spring or early summer. During a normal season, they'll play three games each weekend.
The team is determined to get back to the field as soon as possible, Dabaja said.
"This has been a difficult year for students looking to connect with their peers, and that I would encourage every student that has had trouble setting roots here to explore their options with the many clubs/student organizations active here at UM-Flint," added Runnels, a junior Psychology major.
The UM-Flint Club Baseball team is a member of the National Club Baseball Association, Division III, District II Western Conference. Their opponents include club teams from Eastern Michigan University, Oakland University, Wayne State University, Saginaw Valley State University, and Wright State University. The team also plays club teams outside of their conference.
Runnels said Club Sports are a great way to stay in shape, take up an old hobby or make a new one, and create connections with fellow UM-Flint students.
"Club sports, at the very minimum, offer students an opportunity to play the sports that they love. What our club team and the club teams at our university have done goes far beyond this," Dabaja said. "We seek to offer a welcoming environment that gets students more involved in the campus community. We seek to create bonds that grow beyond the competitive arenas in which we play."
Students who are interested in playing can reach out to club leadership via email or fill out the Prospective Athlete Form on the Club Sports webpage.
Lindsay Knake
Lindsay Knake is the Communications Coordinator for the UM-Flint Division of Student Affairs. Contact her with any questions, comments, or ideas about the DSA newsletter, social media, events, and communications.