Peer mentorship program provides support to new UM-Flint students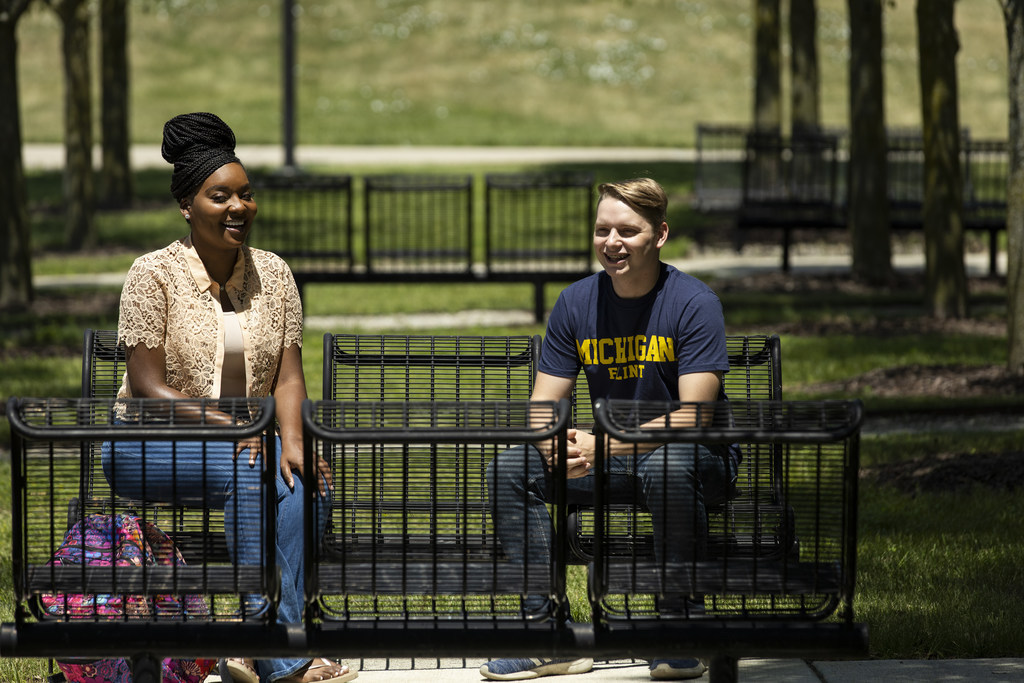 Through a new mentorship program, the University of Michigan-Flint is offering new students a way to build relationships and find a sense of belonging at the University.
The Success Mentorship Program kicks off this month. New and transfer students can apply to become mentees, who will work with older students who serve as mentors. The mentors will provide advice, guidance, and support as mentees build effective communication and study skills
"We are hoping this will bring in more connections and friendships between the existing students and the new students. Helping out, being a guide and a friend to the new students will help them out understanding UM-Flint culture," said Lead Mentor Siri Kolli, a graduate student pursuing a Master of Business Administration degree. "This program will get them to see beyond the differences and identify similarities to get connected and make new friendships, memories for life. The program will also help them grow academically by showing them all the available resources around the campus."
Programs and activities in the Success Mentorship Program include bi-weekly virtual study sessions, real-talk panels for upperclassmen to share their lived experiences at UM-Flint, monthly meetings, and lunch with academic schools and colleges.
Student mentors will work with six to eight first-year students during the Winter 2021 semester.
Kolli is an international student from India. When she first arrived at UM-Flint, she said, she was overwhelmed with the different culture and then she became an international student ambassador to help the new international students. The Success Mentorship program gives her the opportunity to expand her mentorship to all new students.
Jacob Runnels, a junior studying psychology, is one of the lead mentors in the program. He applied to become a mentor because he wanted to have a positive impact on the campus community and offer incoming students a grounded welcome as most classes are online.
The Success Mentorship Program will give new students a way to connect and network, he said.
"This institution has so much to offer to its students, but a lot of students either don't know where to look or don't look to connect themselves with their peers and other faculty members," Runnels said. "That is why this program is so meaningful to me. If the goal is for every incoming student to succeed here and beyond, then providing incoming students with the means to find opportunity will only help to drive them forward."
New UM-Flint students interested in becoming a mentee can apply by Jan. 18 for priority consideration.
Program participants who successfully complete the program will be eligible to receive one of four $500 book scholarships that will be raffled off for use in a future semester. Two additional $100 book scholarships will be awarded based on mentee participation in the program and academic success.
Lindsay Knake
Lindsay Knake is the Communications Coordinator for the UM-Flint Division of Student Affairs. Contact her with any questions, comments, or ideas about the DSA newsletter, social media, events, and communications.