UM-Flint Launches New Support for Student Veterans on Veterans Day 2020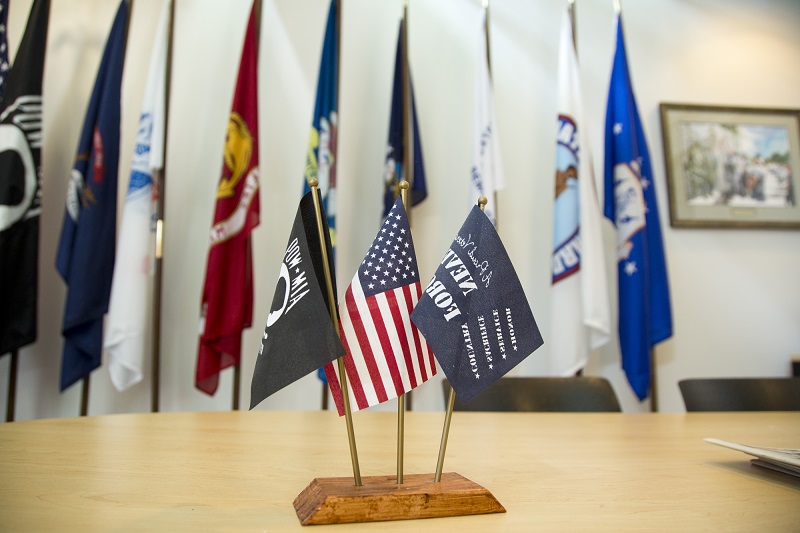 The University of Michigan-Flint is marking Veterans Day 2020 with a new initiative to support veterans who are pursuing their education.
The new Student Veteran Assistance Fund will provide gap funding for eligible student veterans to help pay for their college education. The funding will be available when VA benefits either run out or will not cover the cost of a course. In addition, the university will hire a veteran recruiter to help assist prospective students who would like to pursue their education at UM-Flint. 
"It was 11 years ago today that UM-Flint launched its enduring commitment to members of our military by opening the Student Veteran Resource Center as a place for these students to get a wide range of professional assistance," said Kristi Hottenstein, Vice Chancellor for Enrollment Management. "It is fitting that we continue our tradition of honoring our veterans by expanding our services and support to those who serve our country so admirably."
There are over 30,000 post-9/11 veterans across Southeastern Michigan, and UM-Flint is a top choice for many veterans pursuing their degrees. The veteran student population at UM-Flint includes active-duty service members, students serving in the Reserve or National Guard, veterans who have separated from military service, and family members who are using benefits based on a direct family member's military service.
Serving veterans is a key mission for UM-Flint. For these collective efforts, UM-Flint has earned the distinction of a Gold-level Veteran-Friendly School. This recognition is awarded by the Michigan Veterans Affairs Agency which signifies the high level of service student veterans receive at UM-Flint.
Contact University Communications & Marketing with comments, questions, or story ideas.