UM-Flint offers legal services to students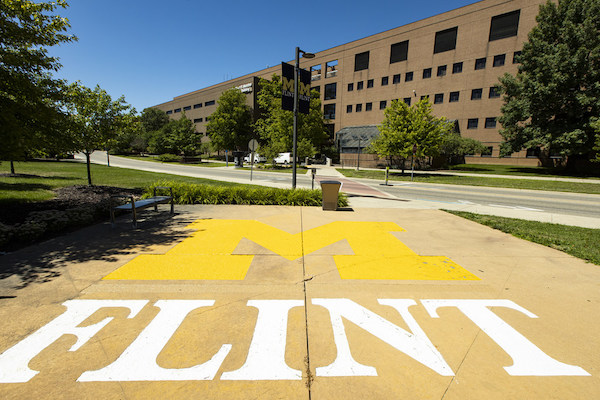 The University of Michigan-Flint is partnering with UM-Ann Arbor to offer legal services for UM-Flint students.
As part of a pilot program during Fall 2020, all UM-Flint students will have access to a variety of legal services offered through UM-Ann Arbor's Student Legal Services (SLS).
Landlord and tenant issues, legal name changes, custody issues, child support, identity theft, insurance claims, auto repair disputes, ticket defense, wills, and power of attorney are all included in the services. All services will be offered by telephone or video conference consultations and do not include court-appearances or in-person counseling. Depending on the issue, Student Legal Services may refer UM-Flint students to Flint-area attorneys for general legal services.
"I am very excited to launch this pilot program as we continue to seek ways to both remove barriers to success and promote well-being for all students at UM-Flint. In partnership with Student Government and Student Legal Services in Ann Arbor, data collected during the pilot period will help inform the future direction of these services for Flint students," said Christopher Giordano, Ph.D., Vice Chancellor for Student Affairs.
Student Government (SG) has been a strong advocate for providing these services to Flint students and is partnering with Student Affairs to evaluate data collected during the pilot period.
SG has created a survey to gather information to help inform future decisions about Student Legal Services. UM-Flint students who complete the survey by September 30 will be entered into a prize drawing.
"Student Legal Services is an incredible service that Ann Arbor has long provided to the students on the University of Michigan main campus, and it is great progress for us to now have a pilot program on the Flint campus," said Samantha Uptmoor, Student Government President. "These services provide support to our students and is another way that we are able to ensure that we are living up to our motto, Leaders and Best."

To learn more and access the services, visit the Student Legal Services website or call (734) 763-9920 to discuss options as a UM-Flint student.
Lindsay Knake
Lindsay Knake is the Communications Coordinator for the UM-Flint Division of Student Affairs. Contact her with any questions, comments, or ideas about the DSA newsletter, social media, events, and communications.